Total Raised
$6556
First Year
2021
Total Events
2
My Blog
---
Why this year it's even more personal for me..
Tuesday 12th
Hello everyone, I was just contacted by a friend in the UK asking me about the bike and another friend why I was doing this yet again with the same begging letter although I had already personalized it but my edits hadn't taken (thanks Microsoft!).
Apologies if this is a long read but it comes from the heart...

Why am I doing this and why does it mean so much to me?
Cancer is something that has recently touched my life and that of my old secondary school friends (high school for you North Americans!) in a large WhatsApp group, when one of our number passed after a battle with pancreatic cancer. When he heard last year I was doing this, his comment to me was poignant and included "f*** cancer" and other choice words but mainly a thank you for doing this.

Prostate cancer was always a bit of a joke when I was growing up and remember memes (before there was such a thing!) like 'turn around and cough' but seriously, it has the potential of affecting every man you know and if not caught early enough it's fatal.
The second thing this money is for is to make a lasting change and dramatically reduce the rate of male suicide. Movember funds community-based early intervention programs that address mental health through a male lens. As someone who has suffered from borderline depression all my life, and now, not afraid to admit it in this brave new world, I appreciate what the Movember society is doing for us men.
So please for the sake of every man you love please give generously.

Now, the bike… why this is a passion for me…
When I was growing up in the UK in the 70's and 80's I remember going to the cinema in Carlisle and seeing the short adverts for the Honda CB range of motorcycles before the film and it just fed my passion for bikes. At the time I was an indulged man child who had a small Kawasaki trail bike but I honestly lusted after having one of these huge speed machines that occupied my dreams as much as Joanna Lumley did!
THEN the CBX1000 came out - 6 cylinders, shiny exhaust pipes sounding like a Formula One racing car and I knew I had to have one (adverts work don't they!).
The closest I came to that was having the poster on my wall as my Dad was sensible enough to say no, and I thank him for it, because I would have been dead in under a year I guarantee as I was then obsessed with speed (and I still maybe!).
But I never stopped wanting one and when I saw one in my local Honda dealership in Vancouver (now my home of 25 yrs.), sitting on a plinth brand new, belonging to the owner of the shop, it re-ignited my boyhood dreams (and no he wouldn't sell it for anything close to what I was willing to pay!).
These beasts are few and far between and are now selling for 5 times what they cost back in the 70's and 80's. I found mine in the USA and imported it in to Canada and it's everything I ever dreamed of and more. Thankfully I am now a little bit more sensible and treat it with the respect it deserves. I could go on about the specs, how many horsepower, how many foot pounds but only a handful would be interested in that so I won't bore everyone else. I love this bike, I love being able to ride it for a good cause with a bunch of other riders (yes we have Gentlemen of all genders in our group) dressed up in silly suits for an event that happens on the same day around the world and has in association with Movember raised over $1 billion dollars for research.

If can be bothered to watch or you don't believe how wonderful we looked here is the YouTube video of us riding around town and yes I am there with my peacock outfit, fake 'cat hair' handlebar moustache, my stylish flat cap and my Father's tuxedo white 'dress scarf'.

The Distinguished Gentleman's Ride 2021
2021 VANCOUVER DSG RIDE: https://youtu.be/vXx19_QJkNs

My plea for donations is one from the 'heart of my bottom' and I now I am going to shut up and let you hit the donate button. Take care everyone.

Dedicated to the memory of William (Willy) Dias 1964 - 2021 RIP, you are sorely missed.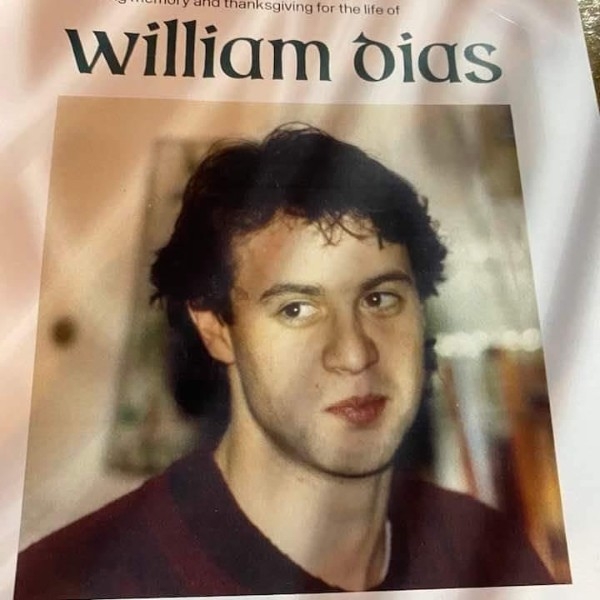 I'm Riding for Men's Health in The Distinguished Gentleman's Ride
Sunday 27th
On Sunday the 22nd of May 2022, I'm riding in The Distinguished Gentleman's Ride with fellow men and women across the globe to raise funds and awareness for prostate cancer and men's mental health on behalf of Movember. Men die on average 6 years earlier than women and for largely preventable reasons. The number of men that are suffering is growing, and we need to do something about that. So, before I press my tweed and polish my boots, I'm asking you to join me in raising funds and awareness for these causes by donating what you can for this meaningful cause and to help the men we love, live happier and healthier lives.
My Sponsors
---
Be safe dear friend. Thank you for taking this on.
$267 USD
Ride safe and good luck for this great cause 🙌
$165 USD
Always to show my support!
$81 USD
Thank you for raising funds for this worthy cause. Ride safe out there!
$81 USD
Proud to donate to a great cause Roy!
$81 USD
Glad you found your dream machine Roy. Forgive you that it doesn't fly. Or maybe it does… Ride on for this great cause.
$81 USD
Many thanks for raising funds for this very worthy charity Roy. Hope that you have a great ride. Cheers, Alan
$80 USD
Good man Roy! The bike looks fantastic. As you can see, we are settled in deepest Somerset surrounded by cows and sheep. We are loving it. We miss Vancouver but this is a new chapter. Take care, chat some time perhaps.
$78 USD
Best of luck this year Roy!
$77 USD
Here's to a good ride Roy!
$77 USD
Great cause, keep the shiny side up!
$61 USD
Thanks Roy for actively participating in such a good cause!
$41 USD
For Will D. Enjoy the ride Roy.
$41 USD
Great cause Roy! Enjoy the ride!
$41 USD
Thanks for driving this cause.
$41 USD
Here you go old chum - excellent cause good luck
$41 USD
LOVE YOU, LOVE WHAT YOU HAVE DONE FOR EVERYONE
$41 USD
Thanks Roy for putting it out there about men's mental health needs. Rhona and Valdy
$40 USD
had a Yamaha 250cc Enduro in University and almost killed myself because I didn't know how to ride. Congrats on riding for this worthy cause
$40 USD
Nice bike! Great cause! Go safely!!
$40 USD
Wishing you a silky smooth ride so as not to disturb that delicate prostate of yours 🤣 A deserved cause 👍
$40 USD
Keep up the good work Roy! Stay safe out there.
$40 USD
In homage to William. Hopefully, this will help to find a cure for this disease.
$40 USD
Hope you get blue skies like last year - looked great and reminded me of trying out a V50 from many years back. Great cause and kisses or kudos to everyone taking part depending on preferences.
$40 USD
Great cause Roy. Ride safe !
$40 USD
Wishing you luck on your ride.
$38 USD
Good luck Roy. A worthy cause. Ride safely!
$25 USD
Well done mate! You managed to scare me on the back of one of your bikes back in the day, haha. Keep up the good work.
$24 USD
Proud of you Roy!! Well done!!
$19 USD
Have a great ride Roy! I hope we will live in a cancer free world one day!
$16 USD
Good cause and enjoy the ride!!
$16 USD
Happy to participate Roy! Safe Ride!
$16 USD
See I did care... got there in the end.
$16 USD
Good luck Roy. Keep up the good work.
$16 USD