Total Raised
$17153
First Year
2018
Total Events
5
My Blog
---
Help save lives!
Monday 16th
The Distinguished Gentleman's Ride is one week away! More than 130k riders around the world are getting ready to don their dapper attire and ride their motorcycles to help save lives from prostate cancer and suicide.
I'm getting ready myself. My tweed jacket is being tailored, the rest of my outfit is ready, and I'm about to head into the garage to do some work on my Ducati Monster to make sure it's all ready to go (and I'll be heading out on a ride today too).
This will be my fifth DGR, and this year I hold the rank of "Mo Bro." The Movember Foundation just released a video and web feature telling my story about mental health.
https://us.movember.com/story/sean-carberry-write-your-own-story
It was an honor to work with Movember and a great film crew on this project, and I hope that by sharing my story, others feel empowered to speak and seek help.
There are so many stigmas around mental health that need to change, and change happens when we break our silence and support causes like DGR and Movember.
Thank you to everyone who has supported me in this journey, and please continue to support the cause. Together we can save lives!
Now, time to go shred some knuckles working on my bike!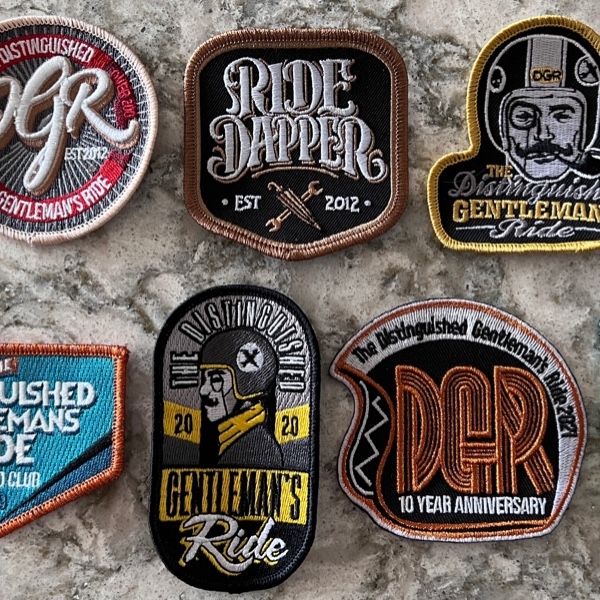 Three weeks to go!
Monday 2nd
Today was one of those days. My plan was to spend a few minutes installing new mirrors on my bike and then go for a ride.
But one thing led to another and I spent more than four hours doing projects on my bike and only had time for a short ride.
That's the thing about motorcycles, you have a plan and then they take over and start dictating the terms.
That's kind of like life - you have a plan and then things pop up and try to dictate terms. Maybe it's cancer, maybe it's some sort of trauma.
Either way, sometimes you need help, and that's why I ride DGR and support Movember, because Movember is in the business of helping men with cancer or mental health struggles.
Prostate cancer is a concern and something I have to watch out for because of family history. Mental health is another concern.
As I have written about recently, I have had a difficult time in recent years.
https://seancarberry.substack.com/p/and-now-for-something-completely?s=w
Not talking about it, not getting the right help, those are male bad habits, and Movember is trying to help change that.
Please take a moment and contribute anything you can to the cause. You can help save lives.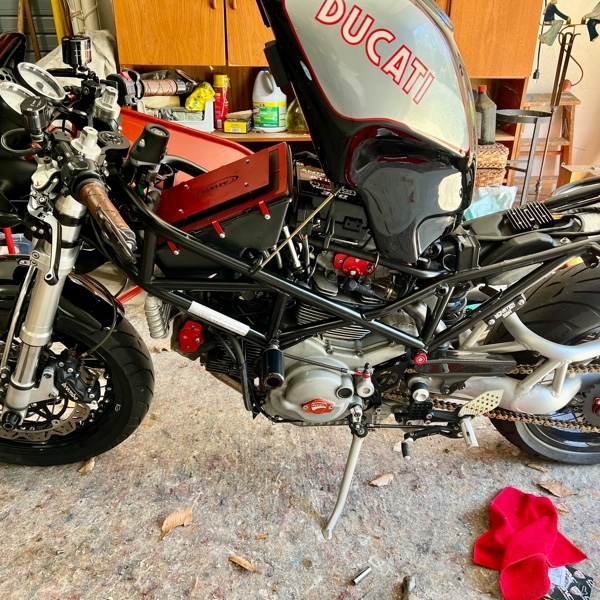 I'm Riding for Men's Health in The Distinguished Gentleman's Ride
Monday 11th
It's that time of year again. On Sunday May 22, I'm riding in the annual Distinguished Gentleman's Ride with fellow men and women across the globe to raise funds and awareness for prostate cancer and men's mental health on behalf of Movember.
Prostate cancer runs in my family, and I've also endured mental health struggles in recent years. Hence, Movember and the Distinguished Gentleman's Ride are personal and important causes.
In past years, I have made significant financial contributions to the cause, but this year I'm not in a position to do so. Instead, I am committing time and energy, and will be telling my story in the coming weeks in hopes of inspiring others to advocate for and seek mental health care.
In the meantime, I am asking you to contribute what you can to the cause to honor the men you have lost and to ensure a healthy future for the men in your life today.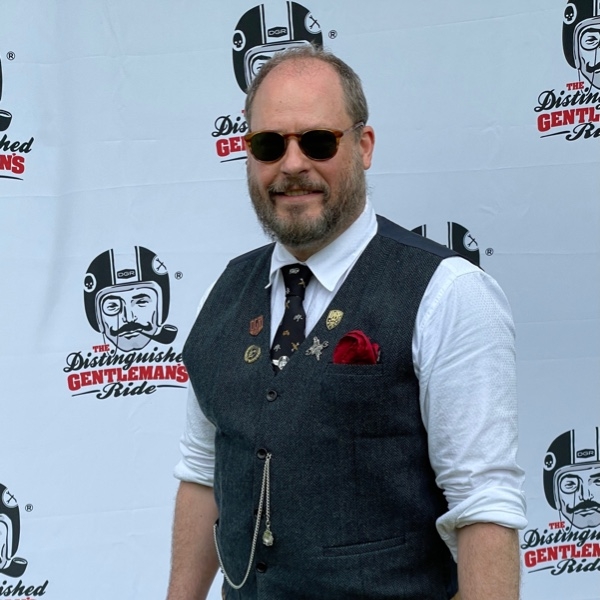 My Sponsors
---
Hope all have a good ride and thanks for the fundraising for a good cause
$510 USD
Thomson Reuters Gift Matching Donald Pessin
$200 USD
Keep the shiny side up, Sean!
$104 USD
Here's to fixing all the stuff that goes wrong inside that most people can't see…both in the body and in the head, the latter of which is arguably the more difficult to treat!
$104 USD
Thank you for doing this! This is a cause that hits very close to home for me.
$104 USD
Thanks for all you do to raise awareness for men's mental health and prostate cancer.
$104 USD
Pete Nuwayser & Liz Ebel-nuwayser
Thank you so much for your commitment to this important cause, Sean.
$100 USD
Good luck, my friend! Appreciate your commitment to raising money and awareness to prostate cancer and men's mental heath!
$78 USD
Best of luck for nice weather & a smooth ride!
$52 USD
Have a great time at this event! Hope to see you sometime during the summer.
$52 USD
Safe travels for a great cause!
$52 USD
Good on you, Sean. Stay safe!
$52 USD
- How would you press a tweed suit? - I'd press it into a trash can!
$50 USD
Hi Sean, I'm glad I can do some small thing to support your ride! I read your post about the past couple of years, and it was incredibly moving. Hoping we'll get together sometime soon! Wright
$26 USD
Good luck, Sean. I used to wonder if war/combat reporters went through PTSD. How could they not, I wondered. If only going through a slump in softball was the worst thing going on with humanity.
$12 USD
Go Sean! Thanks for raising money for a good cause.
$10 USD