Total Raised
$11385
First Year
2018
Total Events
5
My Blog
---
Looking forward to Singapore Ride
Thursday 7th
With the restrictions, that have come about from Covid, we have not had the chance to ride as a big group for some time. It is going to be great to have all riders get together again to view all the bikes and loud pipes. Looking forward to the Singapore riders gathering.
Thanks to team @ vicious cycles
Wednesday 30th
Thank you to Matt and his team at Vicious Cycles for the upgrage and overhaul of the scrambler.
The refresh paint-lick of the tank has come up well.
Thanks everyone.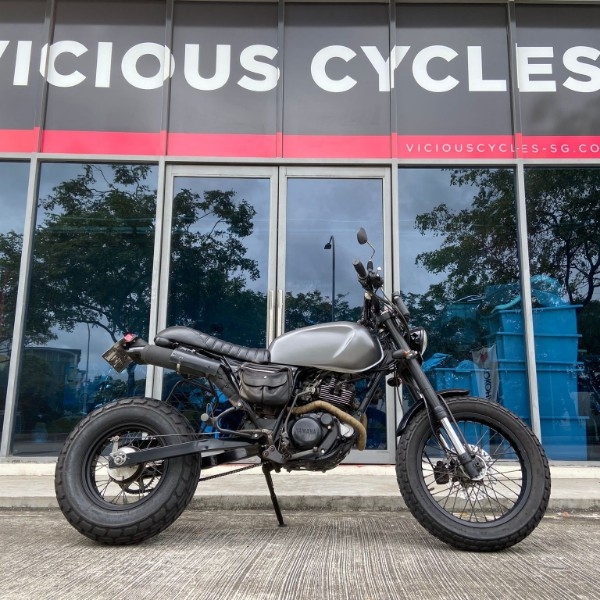 I'm Riding for Men's Health in The Distinguished Gentleman's Ride
Tuesday 29th
Dear Family and Friends,
On Sunday the 22nd of May 2022, I'm riding again in The Distinguished Gentleman's Ride.
You are receiving this email as you have generously supported me in past rides and helped contribute to this worthy cause.
As cities open after 2 years of lockdown I will again get to ride together with my fellow men and women across the globe to raise funds and awareness for prostate cancer and men's mental health on behalf of Movember.
Men die on average 6 years earlier than women and for largely preventable reasons. The number of men that are suffering is growing, and we need to do something about that. So, before I again dress dapper and polish my boots, I'm asking you to again join me in raising funds and awareness for these causes by donating what you can for this meaningful cause and to help the men we love, live happier and healthier lives.
My Sponsors
---
Great to see you back on the bike for another year. Lots of love from the Big Bro in London .... :)
$500 USD
Dear Theo, I love your work year after year raising awareness and funds to support men's health. Our Team at Plonk will be there to cheer you on and are happy to host you and your team afterwards. Thank you for also supporting us at plonk with your gorgeous artworks on our walls and patronage for so many years. You are wonderful Theo Mandziy!
$208 USD
Great Job Theo! Ride safe!
$104 USD
Very proud of you Theo. You always give your heart to this cause. Please ride safe. Loving your vest xx
$100 USD
Love your work Theo. Keep up the great work.
$52 USD
good luck for your Singapore Ride. Well done on supporting this cause.
$52 USD
Proud of you buddy. Such a great cause
$52 USD
Enjoy the ride - post a pic!
$52 USD
Very proud of you for doing this every year my son. Be safe on your motorbike. Mamma
$52 USD
Great Cause Theo. Ride well.
$42 USD