---
Why we DGR
Tuesday 16th May 2023
I am raising money for men's mental and prostrate health. Did you know that men typically die sooner than thier female companion? Did you know that 230,000 men are diagnosed with prostate cancer every year. It's the second leading cause of death in men. Did you know that Prostate Canceer affects 1 in 9 men and that mental health is one of the most stigmatized issues affecting men?
Please donate what you can by going to my link. We, the men in your life, thank you.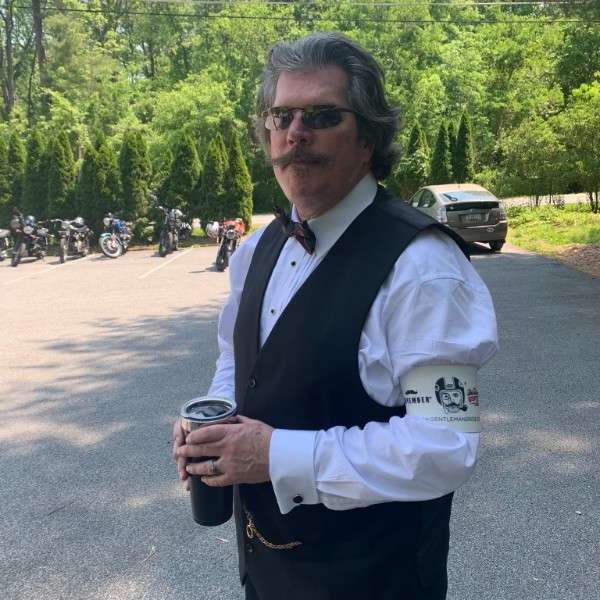 I'm Riding for Men's Health in The Distinguished Gentleman's Ride
Wednesday 29th Mar 2023
On Sunday the 21st of May 2023, I'm riding in The Distinguished Gentleman's Ride with fellow men and women across the globe to raise funds and awareness for prostate cancer and men's mental health on behalf of Movember. Men die on average 6 years earlier than women and for largely preventable reasons. The number of men that are suffering is growing, and we need to do something about that. So, before I press my tweed and polish my boots, I'm asking you to join me in raising funds and awareness for these causes by donating what you can for this meaningful cause and to help the men we love, live happier and healthier lives.
My Sponsors
---
In memory of my Dad , Uncle Rich and Uncle Doug . Enjoy the ride , Cousin Walt
$310 USD
For my Dad and Friend Danny. Keep Fighting. Ride Safe
$104 USD
Tommy, Good luck on your ride. Have fun. Love you, Mo
$104 USD
Ride on, Tommy! Thanks for dedicating your efforts to awareness!
$61 USD
Ride Dapper! $41 in honor of the old, reliable 41' UTB.
$41 USD