My Blog
---
Please be there for each other-support each other!
Thursday 1st
COVID-19 UPDATE
STAYING CONNECTED
In the world of COVID-19, daily life as we've known it has been flipped on its head. But there are some steps we can take every day to look after ourselves and others. Our focus is to provide reliable information to guide and support us all through these turbulent times.
GIVE SUPPORT
SIMPLE STEPS TO IMPORTANT CONVERSATIONS
Men sometimes aren't comfortable reaching out and opening up about life's challenges – or they think they'll be burdening their friends if they do.

If someone you care about seems to be going through a tough time (which many of us are in the current climate of COVID-19), they might not talk about it even if they want to. The first step in looking out for them is reaching out.
How to prepare yourself for a tough conversation
You can't fix someone else's problems, but you can be there for them. Sometimes listening is the most helpful thing you can do. You won't make things worse by asking someone how they're doing. Keep in mind that it's always worth preparing yourself before you start the conversation.
Look at yourself
Are you in a good state of mind?

Do you have time to listen?

If they're not ready to talk or don't want to talk to you, are you OK with that?

If you ask them how they're doing, are you prepared for the answer to be 'not good'? Be yourself. You don't have to be a counsellor or a doctor prescribing solutions – just be you.
Set a time
Good conversations can happen anywhere, but with physical distancing as the new normal for the time being, our options are limited.

Set up a time for a video call and chat 'face to face', albeit virtually.

Sometimes it's easier to start a conversation via text or chat, and that's fine too.
3 Days to go-support the cause, save a life!
Friday 25th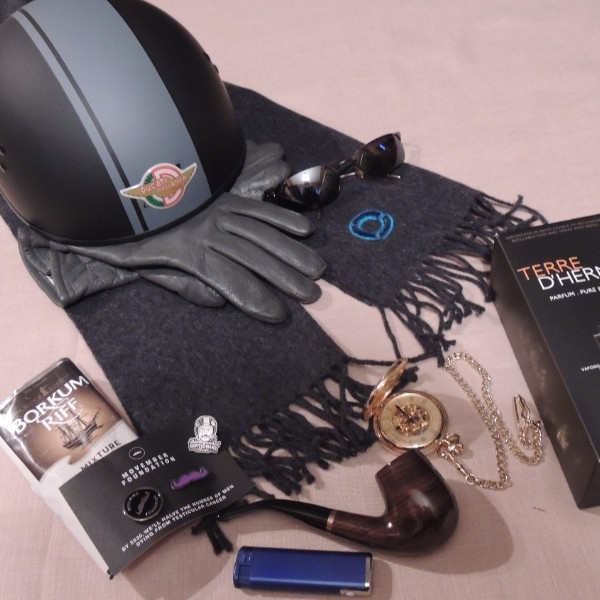 Fundraising for a cure against Prostate Cancer and raise Mental Health Awareness
Friday 18th
As per World Cancer Research Fund: Prostate Cancer is the 2nd leading cancer death in men. In 2017, on average 58 Canadian men were diagnosed with prostate cancer every day, while 11 men died from prostate cancer every day (source: Canadian Cancer Society).
This statistic is probably similar in many countries around the world (In 2017 about 300,000 men died from prostate cancer worldwide). However early detection and treatment can reduce that number greatly.
The Movember Foundation is a leading charity addressing this cause.
That's why I have chosen to participate in the Distinguished Gentleman's Ride and to fundraise for the Movember Foundation.
Please donate on my page to support the fundraising effort for this cause. Every $10+ counts (and a receipt from the charity will be send for personal or corporate tax deduction purposes).
My Background
Saturday 12th
I got infected with the 'virus' motorcycles early on in my life. My childhood bedroom's walls were decorated with motorcycle posters. Unable to officially obtain a Driver's License ( as I was still too young), I 'borrowed' my father's bike occasionally...
I watched him fixing and re-painting the bike. In high school, I got my beginner license and got a 50'cc bike. One month later I crashed it-a rooky mistake. My father and I were hiding the fact from my mother. We eventually brought the bike to an overhaul shop to have it fixed. Once repaired we told my mother about the incident. Later I upgraded my license and bike. I started off with a 250'cc true classic from 1958 and upgraded to a bigger 350'cc from 1956. My father was disappointed that I spent my money on 'unreliable' bikes. However, he rode the bike secretly when I wasn't around, a neighbour said. During those years I attended bike meets, met new friends and was privileged enough to look over some very talented shoulders-building or restoring their vintage bikes. My weekend rides to bike meets and races eventually turned into an interest to go further. I rode 500'cc to 1200'cc bikes in many other countries.
I always shared my passion for bikes with my father until 2015, when he passed away on prostate cancer.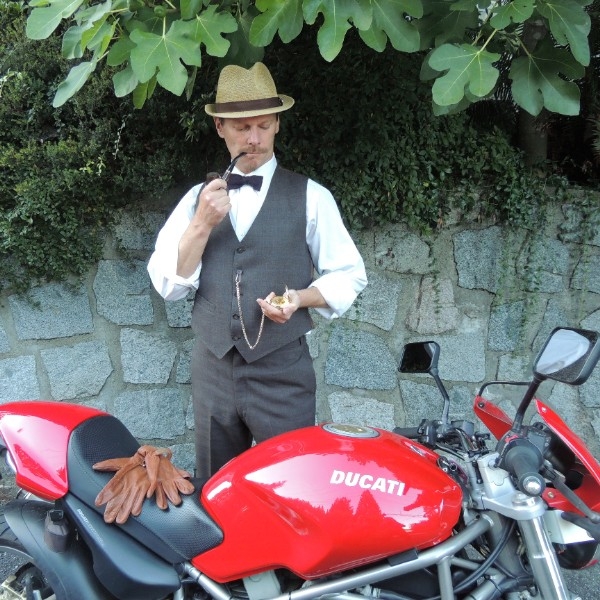 I'm Riding with team Moto Cafe for Men's Health in The Distinguished Gentleman's Ride
Saturday 12th
On Sunday the 27th of September, I'm riding solo in The Distinguished Gentleman's Ride with fellow men and women across the globe to raise funds and awareness for prostate cancer and men's mental health on behalf of Movember.
Men die on average 6 years earlier than women and for largely preventable reasons. The number of men that are suffering is growing, and we need to do something about that. So, before I press my tweed and polish my boots, I'm asking you to join me in raising funds and awareness for these causes by donating what you can for this meaningful cause and to help the men we love, live happier and healthier lives.
My Sponsors
---
Good Luck and a Safe Trip.
$39 USD
Im glad I can hit your goal
$39 USD
Thank you Thor for your support to this cause.
$38 USD
Eine gute Fahrt wünschen wir Euch allen. Lg Kathrin und Jürgen
$23 USD
Alles Gute zum Geburtstag und gute Fahrt wünscht Mutti
$15 USD
Tolle Aktion, gute Fahrt!
$11 USD