My Blog
---
Rescued
Sunday 2nd
Rescued these from a garage in Florida, now they are going to rescue me. I found these when I was spending time with my father who passed away this past January from Prostate Cancer that has matastized and spread through the rest of his body. When he found out I was looking at these he told me he wanted me to buy them and fix them up, and who refuses a dying man's wish. It didn't take much arm twisting and I was already looking for a vintage Triumph or Norton and as luck, or financial misfortune, would have it I found both. He was nostaligic for old vehicles, having rebuilt a 1932 Bentley from the frame up in our garage when I was growing up, I could tell that his wish for me was to share this joy in restoring these old machines to their former glory, and sharing it with others. It's been a rough year, he travelled a long road to paradise, and it's been a rocky ride for me ever since for many reasons. I will miss the fellowship of the DGR going solo this year, but my brother Charlie, in a moment of weakness I'm sure, said he'd join me on the ride this year in honor of our father. I've hit many a rough spots in my life, and it's always that idea, that goal, that vision of something I wanted to achieve or do down the road that got me over the humps and bumps, and this was one of those that lifted me out of the sadness of my father's passing to use it to inspire me to do something for others, and a greater purpose. We'll be thinking of him that day, how he inspired us to embrace life, and live it to the fullest, while often bringing others along for the ride.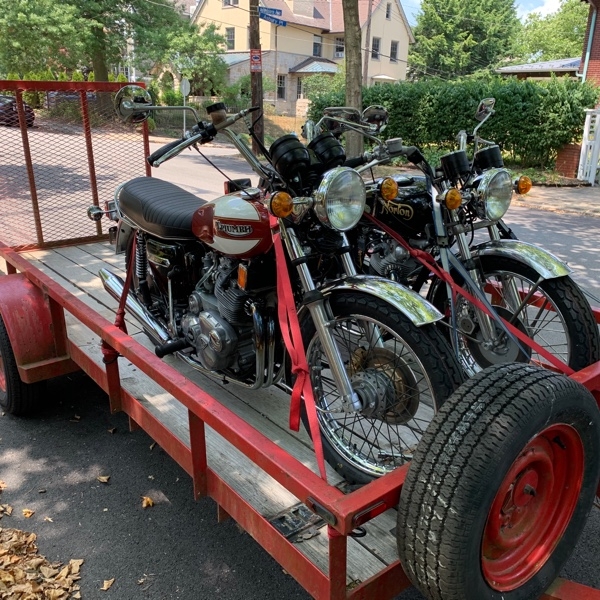 I'm Riding Solo for Men's Health in The Distinguished Gentleman's Ride
Friday 31st
On Sunday the 27th of September, I'm riding solo in The Distinguished Gentleman's Ride with fellow men and women across the globe to raise funds and awareness for prostate cancer and men's mental health on behalf of Movember.
Men die on average 6 years earlier than women and for largely preventable reasons. The number of men that are suffering is growing, and we need to do something about that. So, before I press my tweed and polish my boots, I'm asking you to join me in raising funds and awareness for these causes by donating what you can for this meaningful cause and to help the men we love, live happier and healthier lives.