My Blog
---
That's A Wrap...
Tuesday 29th
Year 2 of my Distinguished Gentlemen's Ride has come to an end. Much love and many thanks to those who helped along the way; either with donations or behind the scenes. The journey continues as we continue to Live Tweed & Ride Dapper for a well worthy cause showing support for those we love.
Live Tweed; Ride Dapper...
Wednesday 23rd
The day is almost upon us to dapper up and ride on...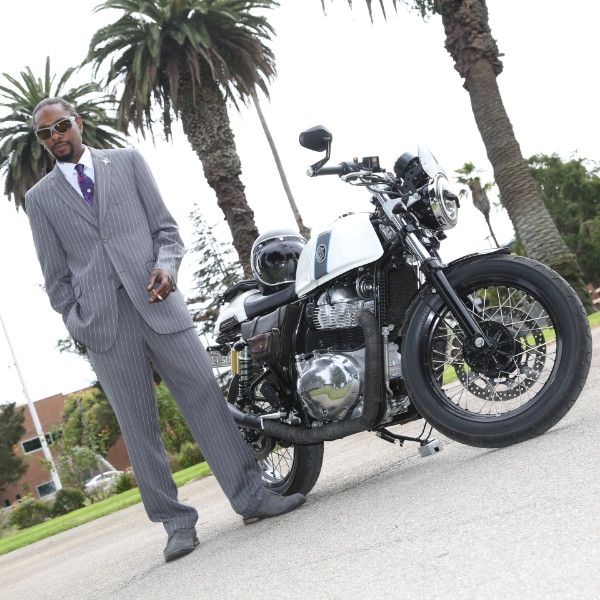 Almost that time...
Sunday 20th
The anticipation builds...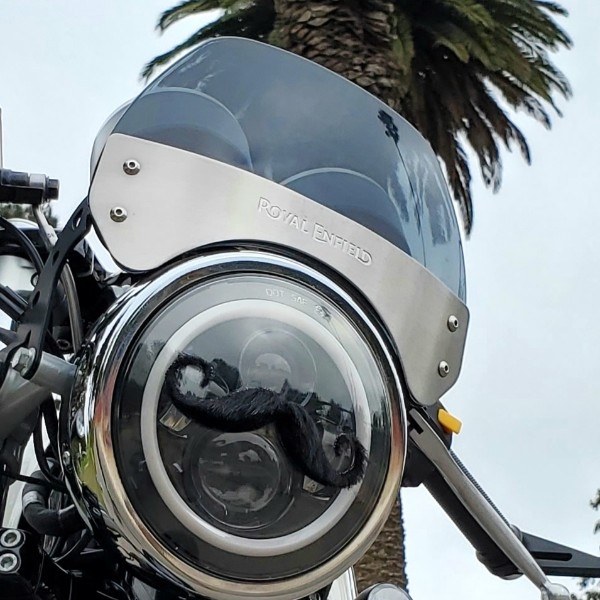 "Mr. Jones & The Giant Artichocke"
Monday 24th
Not quite Salinas; but a part of the "Salad Bowl" nontheless... Castroville is home to the "Giant Artichocke" and everything else artichoke related. Built in 1972 by Rey Bei the choke stands 20 feet tall and 12 feet wide.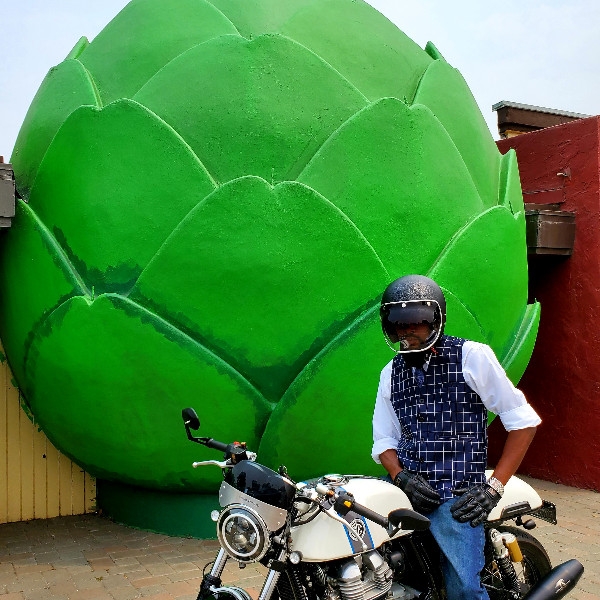 "Hat In Three Stages Of Landing"
Sunday 23rd
Salinas is a major stop on the professional rodeo circuit. The Salinas Rodeo(pronounced the Spanish way: "roDAYo") began in 1911 as a Wild West Show on the site of the old race track ground, now the Salinas Sports Complex. The rodeo was inducted into the ProRodeo Hall of fame in 2008. The Sausal Park Race Track was the predecessor of the California Rodeo Salinas. In 1872, a racetrack, grandstand, bar, and restaurant were constructed on 69.4 acres. The first race was held in 1875. The Monterey Fair Association was incorporated and the racetrack was also used by the Pacific Coast Trotting Association. In 1878, the park was renamed Sherwood Park. By 1909, the popularity of the races had decreased dramatically, and the future of the property was in question when it was given to the city. The solution for the city came from a group of cattlemen who thought that having bucking horses in between the races would draw more interest from the public.
On August 1, 1911 the first Rodeo was held at the racetrack grounds. It was advertised as a Wild West Show. Because it ran for a week, Iver "Red" Cornett wanted to call it "Big Week". Frank Griffen wanted to call it "The California Rodeo". Both names are used today.
The Rodeo in 1912 was larger than the year prior. This was the year Cowgirls were included as well as a performance by the "Black Cowboy", Jesse Stahl. He competed in bronc riding twice; once forward, the other facing backward. Jesse Stahl retired 1929 and is arguably the most-well known Black cowboy in history.
Officially titled "Hat in three stages of landing" the artwork was built by Claes Oldenburg in 1982. It's meant to depict a single hat tossed from a rodeo cowboy as it floats to the ground. Oldenburg perforated the hats to make them look like salad bowl colanders as a nod to Salinas' claim to be "The Salad Bowl Of The World".
No Man Is An Island
Saturday 22nd
Lee Abellana a.k.a "Basic Lee" is a world class, all around artist from the Monterey Bay, California. He specializes in a variety of styles with mediums that range from brush strokes to spray paint. Influenced by life's constant struggles and the beauty of the natural and the spiritual that surrounds us with limitless imagination and style that reflects his vision to a higher level.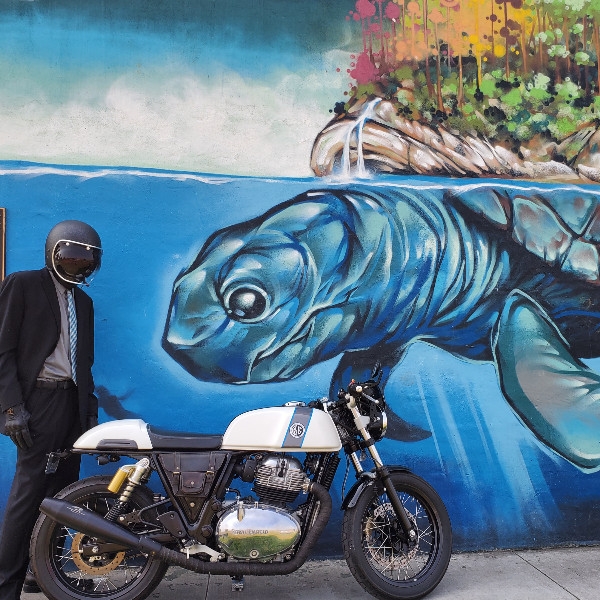 "A Sad Soul Can Kill You Quicker Than A Germ"
Wednesday 19th
"In the souls of the people the grapes of wrath are filling and growing heavy, growing heavy for the vintage." -John Steinbeck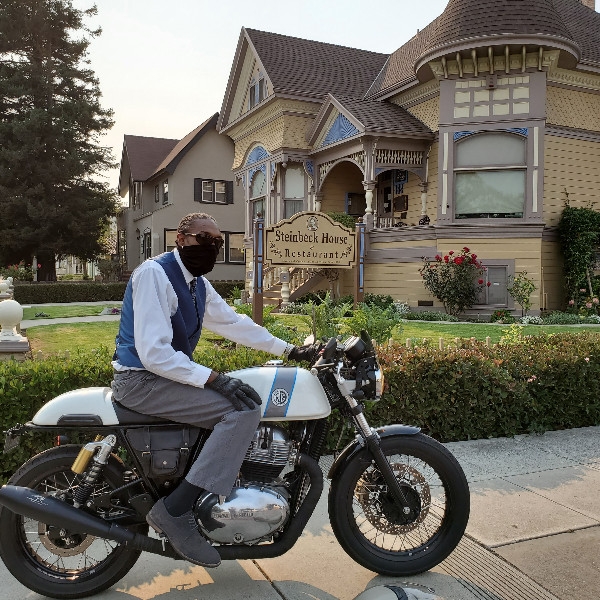 Ridin' Solo; Together...
Monday 17th
On Sunday September 27th I am riding solo in Salinas in The Distinguished Gentlemen's Ride. The Distinguished Ride is a themed rideout across the globe to help raise awareness and funds for prostate cancer research and men's mental health. Last year more than 100,000 distinguished gentlefolk donned their finest cravats, pressed their tweed and took to their modern classic and vintage motorcycles for rideouts in over 650 cities across the globe. The 2020 ride is gonna look a little different as we "Ride Solo Together", to maintain socially distanced but globally connected. Just because we're not riding in groups, does not mean we aren't out here.... SALINAS; Do You Wanna Ride?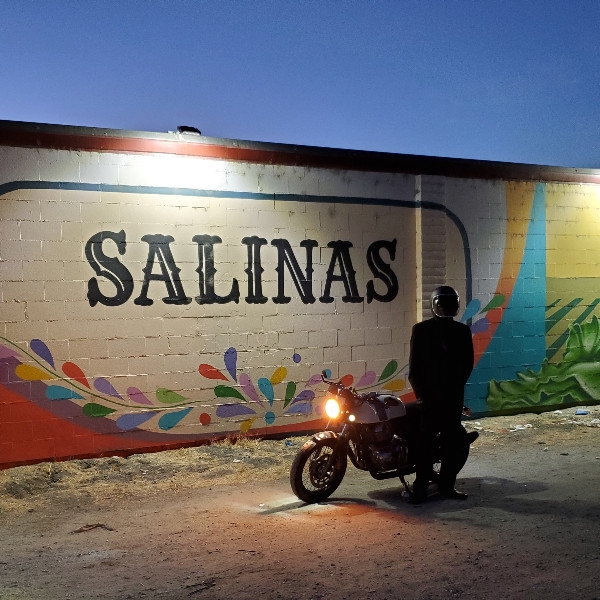 Most Dapper 2019
Monday 10th
Going for back to back...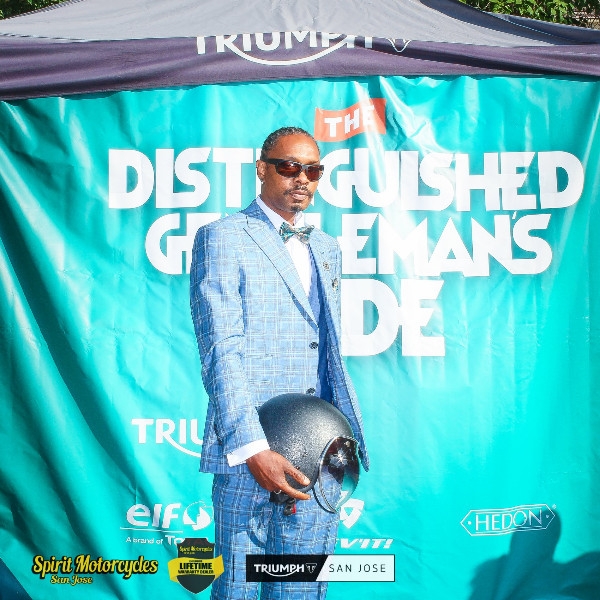 I'm Riding Solo for Men's Health in The Distinguished Gentleman's Ride
Monday 10th
On Sunday the 27th of September, I'm riding solo in The Distinguished Gentleman's Ride with fellow men and women across the globe to raise funds and awareness for prostate cancer and men's mental health on behalf of Movember.
Men die on average 6 years earlier than women and for largely preventable reasons. The number of men that are suffering is growing, and we need to do something about that. So, before I press my tweed and polish my boots, I'm asking you to join me in raising funds and awareness for these causes by donating what you can for this meaningful cause and to help the men we love, live happier and healthier lives.
My Sponsors
---
Velvet Jones A.k.a B Smith
In Loving Memory...Adam "Flix" Ramos
$360 USD
Safe travels friend. May the Gods bless you and all your adventures.
$104 USD
Great cause, great look, thanks for taking us along for the ride!!
$104 USD
Always Be strong, be positive, live and enjoy your life ❤️
$52 USD
Burn Rubber; Not Your Soul
$52 USD
I don't know you personally - only from the RE Facebook page - but you're a natty dresser and an RE man, and that's good enough for me. Good luck and good riding, brother.
$26 USD
I appreciate you and what you're doing. The world needs more gentlemen like you.
$26 USD
Brian, thanks for helping out a great cause and looking so good when you are doing it.
$21 USD
if thiers one hobby i support of yours its disc golf. If there's two its being a distinguished gentleman.
$21 USD