My Blog
---
Help sponsor me for The Distinguished Gentleman's Ride 2020
Sunday 2nd
Hi everyone;
Hope you are well
It's almost time of the year again! 😊
On Sunday, September 27th, I am teaming up to ride solo in The Distinguished Gentleman's Ride Solo Edition with fellow men & woman across the glove to raise funds and awareness for men's health and prostate cancer on behalf of the Movember Foundation. (Prostate cancer affects more men than any other cancer, taking the lives of 307,000 men each year. That number is surpassed by 500,000 men dying from suicide. That's 807,000 men every year.)
For the one who help me last year, your extraordinary effort helped DGR to raise $6m USD!!!. It was an incredible year with a phenomenal amount of support.
Those funds raised are being invested in research and mental health programs that will save the lives of men. The Distinguished Gentleman's Ride is particularly excited by a new investment for 2020 that will fund initiatives focused on supporting first responders, who have worked tirelessly over the last few months.

Let me keep it real, the current crisis we are living through will have a huge negative impact on the mental health of men and the scary statistics around male suicide. Your effort and support is more important than ever before.
My fundraising goal for this year is $200 over last year, but the goals haven't changed. We need to:
Raise as much as possible for Movember programs including first responder mental health programs.
Talk as much as possible, motivating men globally to get tested for prostate cancer.
Ask as many people as possible how they are doing and lend a listening ear where needed.
Please reach out and give what you can for this meaningful cause, help support me on my ride by going to https://www.gentlemansride.com/fundraiser/YStanisiere to donate

I look forward to riding together in spirit and solo in person on the 27th of September 2020
Help the men we love, live happier and healthier lives
THANK YOU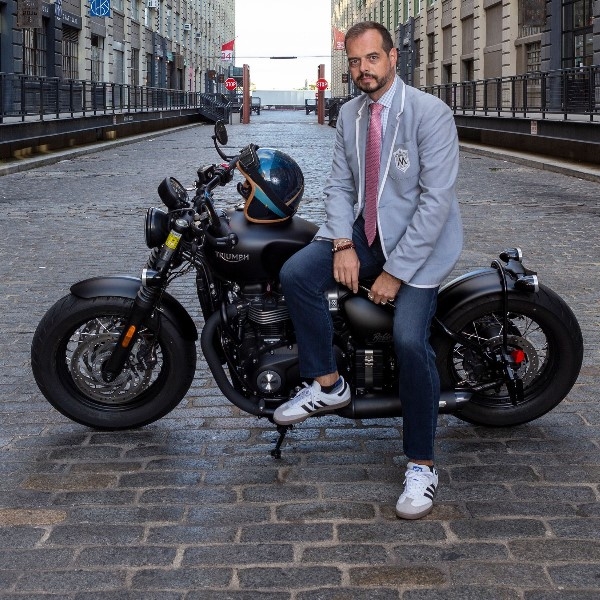 My Sponsors
---
Great initiative, my pleasure to support you Yannis.
$104 USD
Glad to support you on this great cause! Enjoy the ride!
$52 USD
Since you are going higher I will too. Regards, Joe Go NETS
$52 USD