---
WHY DGR....
Sunday 14th May 2023
It is an amazing charity....
Donations go towards Men's Mental Health and Prostate Cancer....both causes that affect all our lives.
It also promotes great fellowship, a love of all things motorcycling and friendship.
More to follow....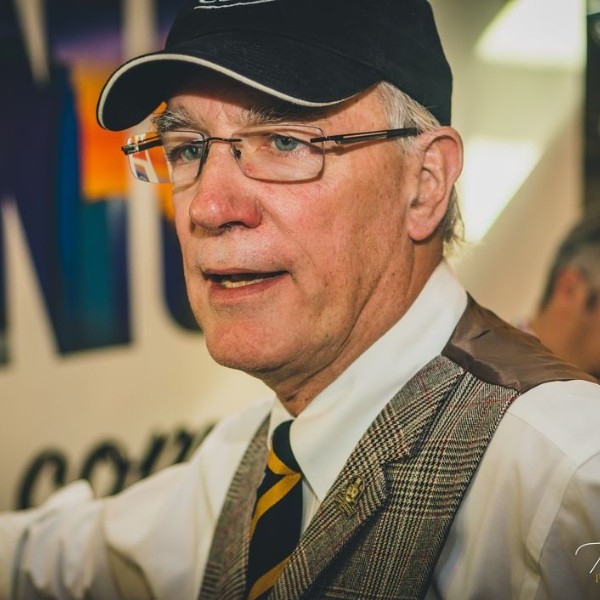 Join our team as we ride for The Distinguished Gentleman's Ride!
Friday 12th May 2023
On Sunday the 21st of May 2023, we are teaming up to ride in The Distinguished Gentleman's Ride with fellow men and women across the globe to raise funds and awareness for prostate cancer and men's mental health on behalf of Movember. Men die on average 6 years earlier than women and for largely preventable reasons. The number of men that are suffering is growing, and we need to do something about that. So, before we press our tweed and polish our boots, we are asking you to join us in raising funds and awareness for these causes by donating what you can for this meaningful cause and to help the men we love, live happier and healthier lives.
My Sponsors
---
Glad to support, Now the big decision which motorcycle to ride.
$510 USD
Keep up the great work for this very worthy cause!
$500 USD
Hope you have a great day. Which Bike are you taking?
$200 USD
What ever you do, don't fall off that stallion !! Good luck, cheers, Rick
$156 USD
Thanks you Mr Barwick for your time at helping others. Wish you great sucess
$106 USD
Blair, Trusting all is well with you and all ; happy riding . Doug
$104 USD
Wish I could make it, have a great ride! Say hi to Erick for us ;-)
$104 USD
Happy to hear from you. All the best for a wonderful ride! Appreciative of awareness and pursuit of this cause. Take care.
$104 USD
Blair, please change my email address to ntmadison@att.net AND Ride On Brother!
$104 USD
Great cause Mr B! All the best!
$104 USD
For a great cause and a great guy xo
$104 USD
I'm proud of you for raising money for such a good cause!! Well done! Love you!
$104 USD
Good cause, maybe next year you do it with electric bike !
$104 USD
Be careful, those things are dangerous!
$104 USD
Enjoy the ride and have a great day!
$104 USD
I missed the deadline - either I am late for this year or early for next year... great cause, keep riding!!
$104 USD
Please Blair, don't fall off the bike!
$104 USD
Have a great ride, Blair!
$60 USD
Ride like the demon you are. Cheers.
$52 USD
Ride well Captain. Thanks for including me in your donation list. It is a pleasure to donate. Hope to see you in the future. Best Hugh
$21 USD