My Blog
---
I Won't Pretend
Wednesday 26th
"I think the saddest people always try their hardest to make people happy because they know what it's like to feel absolutely worthless and they don't want anyone else to feel like that." - Robin Williams
My first thought while I start this message is 15 days ago remembering a man that seemingly was so happy and loving, and created a world of laughter from young to old, and for generations to come… He was one of a kind. Playing the roles of a loving father trying to be with his kids dressed as a respectable Irish Nanny; an eccentric doctor with "unusual" methods of treating people with laughter; or a cartoon blue Genie that told us "you ain't never had a friend like me", and so many more that we'll always cherish. He will forever bring a smile to my face and his life will not have been in vain. I want you to imagine though, the smiles he brought, but within himself he toughed it out, and struggled with his own internal demons, eventually to take on those feelings, sadly becoming one of the men that commits suicide every minute of every day. We need support and those numbers to change for the better.
I'm sitting here on the precipice of my first public blog post as I try to kickstart my fundraising for this amazing event known as the Distinguished Gentleman's Ride. Honoured to be a part of it, and incredibly excited to delve into the issues the cause supports. I encourage everyone to explore the website to find out for themselves more about the event but as a quick run down:
Started in 2012 with 3,000 dapper riders over 64 cities

Since 2012:

Raised over $24 million

316,000 riders

104 countries involved
"Our focus is on gentlemen who have been dealt a tough hand in life. In particular, we raise funds for cutting-edge research into prostate cancer, and mental health and suicide prevention programs, as part of our mission to support men's health globally. These funds are invested by our partner, Movember, which is the world's largest men's health organisation."
I believe that we all know someone that is dealing with depression, struggling along, not knowing which direction to go and to not become a burden on their loved ones. But we need to lend a hand to them. Be there, hug them, love them, appreciate them, and tell men, that emotion is a good thing. And to please talk about what their struggles are. And to not silence their pains. Embrace our pains. Share them and let the people important in your life see those scars.
"Scars don't grow on the dead"
We need to remember that those scars means you SURVIVED and you can carry on, and one day heal.
I won't pretend. The struggles of what people are going through in their lives can be unfathomable, but I will try to learn more about them. I will be there for the people I love if they're struggling and challenge myself to lend my hand cause you never know when you'll need one yourself. I'll use this blog to post resources as I discover them myself and share my ramblings and perhaps my own experiences. In the end, I hope to arrive fully suited up on September 27th, beard groomed, tie-clip on, polished shoes, and looking dapper, feeling more educated and even more proud to be apart of and representing the Distinguished Gentleman's Ride as my best self. "Goooooooooooooddddd Mooooooooorrrrnnnniiiiiiinggggg Viiiiiieeeetttttnnaaaaaammmm!" Let's all wake up to the reality that is men's mental health.
"There is no mind over matter. Mind is matter. You don't get over an illness by not talking about it. It isn't weak to ask for help. It isn't weak to want to survive. It isn't a character flaw to experience bad things."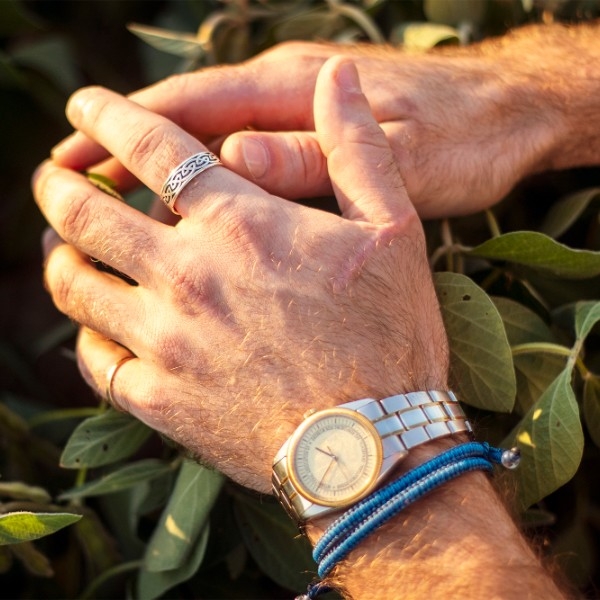 I'm Riding Solo for Men's Health in The Distinguished Gentleman's Ride
Tuesday 18th
On Sunday the 27th of September, I'm riding solo in The Distinguished Gentleman's Ride with fellow men and women across the globe to raise funds and awareness for prostate cancer and men's mental health on behalf of Movember.
Men die on average 6 years earlier than women and for largely preventable reasons. The number of men that are suffering is growing, and we need to do something about that. So, before I press my tweed and polish my boots, I'm asking you to join me in raising funds and awareness for these causes by donating what you can for this meaningful cause and to help the men we love, live happier and healthier lives.
My Sponsors
---
For an end to the toxic culture that teaches men we aren't allowed to feel.
$79 USD
Hope you reach your goal and more! Thank you for doing this.
$79 USD
This is a very important cause ! Thank you for taking part in its fundraising !
$79 USD
Congrats on hitting your goal :)
$48 USD
Shut up and take my money!
$40 USD
What a great cause, Devon! Wishing you a very distinguished ride.
$39 USD
Love you pal! Thanks for participating in this great cause!
$38 USD
Have a great time and ride safe:)
$8 USD