---
Early morning fettling…
Saturday 20th May 2023
Working in the shop on the 1972 BMW R75/5 Toaster...and thinking of the importance of this event and the great cause that brings us all together tomorrow morning - which promises to be a great day. So in the final hours of prep, put on some music, poor a glass of whatever suits you, and turn a screw or two on your bike in preparation. Top up the tank, and check your tire pressures, and I'll look forward to seeing you on the ride! Cheers!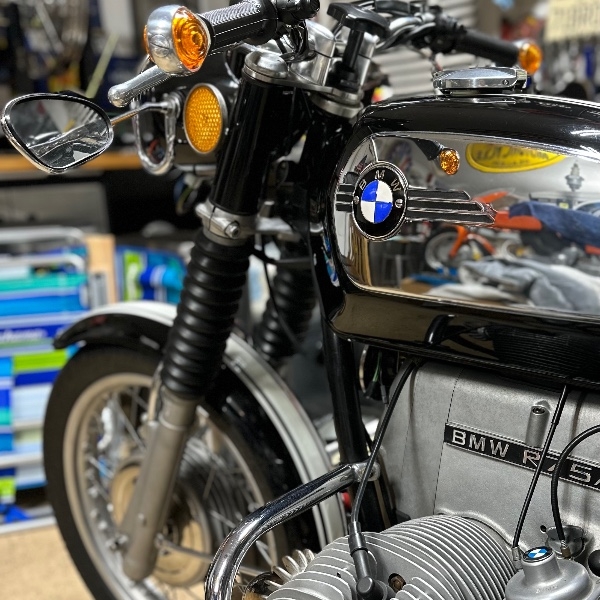 In memory of Matt!
Friday 28th Apr 2023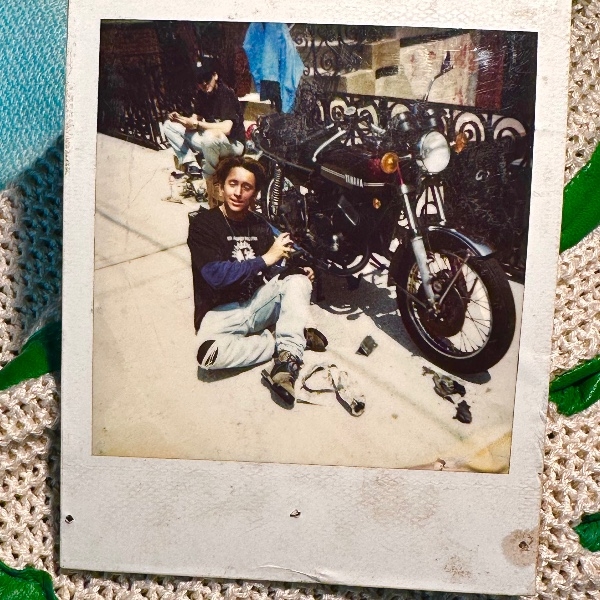 In memory of Matt!
Friday 28th Apr 2023
I just had a great exchange with an old friend, and perhaps my little brother's very best friend growing up, Jamie C. Jamie is a successful businessman in the Miami area, and internationally, as the principal of an emblem company (embroidered patches, and other emblems in commerce). He's also an avid car guy, and overall great person. He graciously donated to the cause, but it was more the reconnection with him that struck me, and reminded me of the importance of raising funds and awareness for this cause. I do it specifically because of my experience in losing my brother, Matt, 9 years ago, after he finally succumbed to the long battle with mental illness, depression and drug addition. Matt and Jamie were inseparable buddies as kids and annoyed me to no end in those days! Yet today there isn't a day that I don't think about, miss, and "talk" to Matt, and I find that working in my shop on one of my bikes tends to be a likely time that I feel his presence around me. This picture of Matt is stuck to a wall cabinet in my garage, above a workbenche...its of Matt, looking happy and healthy, hanging out with me at my old place in Hoboken back in 1992 or so, working on a 1974 Yamaha RD350 I had bought for him. It has been on that cabinet since before he passed. He and I may not have been together these many years since, but he's always been "with me" nonetheless. Miss you Matt!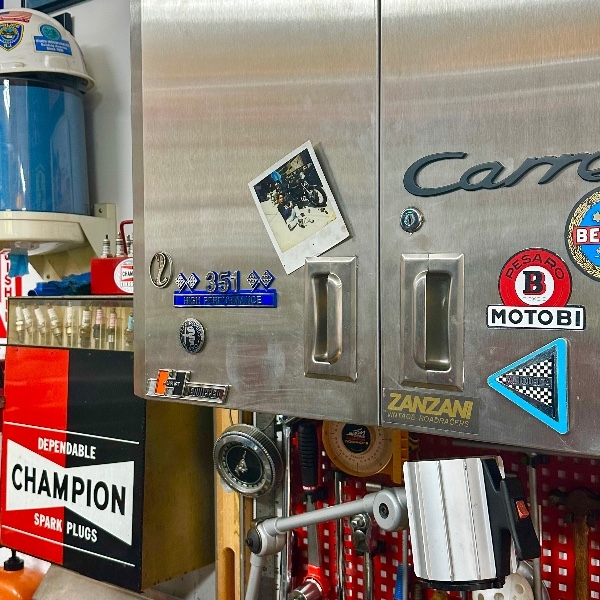 Inspiration strikes - Again...
Sunday 9th Apr 2023
I don't know what it is about the Distinguished Gentleman's Ride, but each year it inspires me to get another bike from the stable back in top riding condition. This year in anticipation of the ride, I'm working on my 1972 short wheelbase BMW R75/5 "Toaster Tank" - a true "Gentleman's ride" for sure. Prior owner was a retired aircraft mechanic who kept it in fantastic condition, but unexpectedly, the old wiring harness was tired, with several areas of burned insulation, and poor connections, so...I stripped it out and installed an entirely new factory correct wiring harness, and while at it, new Hella bar end indicators, and new bulbs and fuses. Not sure if I'll ride this in this year's DGR, as I may still ride the NCR Ducati that I recommissioned for last year's ride, but, looking forward to having the Toaster back on the road and reliable once again...such a great bike to ride. And let us all remember...it's all about the ride!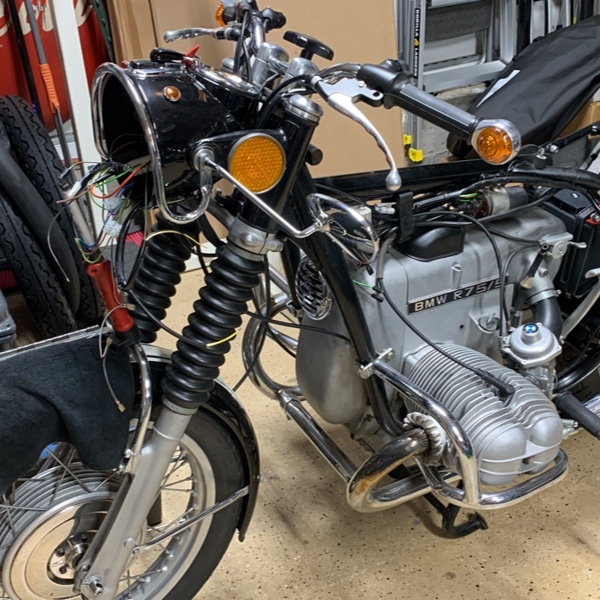 Wisdom in the midst of great pain!
Thursday 6th Apr 2023
Anthony Bourdain said: "Eat at a local restaurant tonight. Get the cream sauce. Have a cold pint a 4 o'clock in a mostly empty bar. Go somewhere you've never been. Listen to someone you think may have nothing in common with you. Order the steak rare. Eat an oyster. Have a Negroni. Have two. Be open to a world where you may not understand or agree with the person next to you, but have a drink with them anyway. Eat slowly. Tip your server. Check in on your friends. Check in on yourself. Enjoy the ride!"
God bless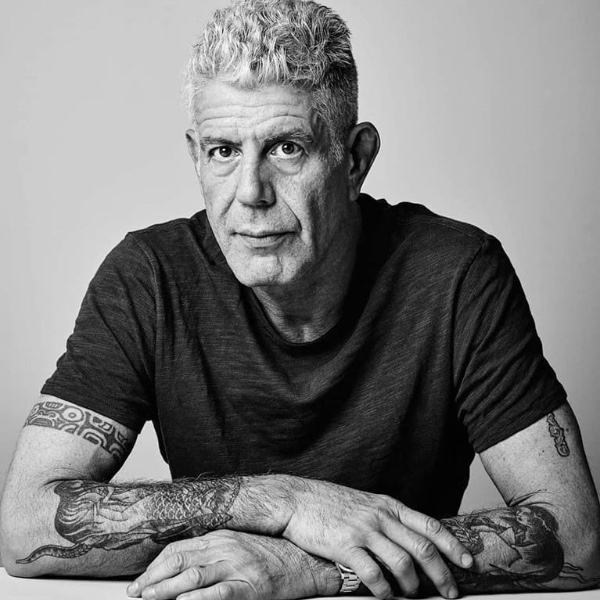 I'm Riding for Men's Health in The Distinguished Gentleman's Ride
Monday 3rd Apr 2023
Well, it is that time of year again, and as you may recall, a big passion of mine is the restoration and riding of vintage motorcycles. What I particularly love is combining my love of old bikes and my desire to engage in worthwhile charitable and beneficial giving. The Distinguished Gentleman's Ride is the perfect solution - this year, on Sunday the 21st of May 2023, I'm once again riding in The Distinguished Gentleman's Ride with fellow men and women across the globe to raise money for prostate cancer research, palliative care, and men's mental health initiatives on behalf of the Movember Foundation.
Over 300,000 men lose their battle unnecessarily against Prostate Cancer, and a staggering 500,000 men are lost to suicide and self harm: these numbers are shocking, and should not be ignored. I am particularly committed to increasing awareness of the stress and mental health issues faced by men from all walks of life, particularly in the challenging times we have endured these past few years, and the difficulties we continue to face. We lost my younger Brother, Matt, several years ago and often reflect on what could have been done to provide him with greater guidance and support to ease his suffering, and possibly prevent his loss: this is intensely personal, I know, but I'm asking you to join me in raising funds and awareness for these worthy, and often ignored causes by donating what you can.
I have made my donation, as I do each year, and encourage you to join me in support of Movember, and the worldwide response that is the Distinguished Gentleman's Ride (hundreds of thousands of like-minded riders have and continue to participate annually in this great event!) Last year with your help I raised over $5,000 in addition to my personal donation. I am ambitiously looking to increase, and potentially double that amount, and would be very proud to exceed it. Your support means more than the dollar figure associated with it, however. It represents a commitment to these important initiatives, and hopefully, raises you own personal awareness of these issues that surround us all, and affect so many of us directly.
Please, if you have a corporate giving program, or have others that you think may feel as strongly about this charitable opportunity as I do, please share this email and link and encourage their donation. PS, I don't receive anything for soliciting these donations, and in fact am a major contributor annually to this charity myself.
PS - I completed the 1979 Ducati 900 NCR last year (here I am pictured trying to look as dapper as the bike!), and rode it in the event. This year, I have actually been asked to lead the procession of bikes which is a great honor…I may pull the Ducati back out, but am also debating participating with one of the others from the stable!? And SERIOUSLY, by all means...if you have a bike, PLEASE register and join us this and every year! I will be riding in the Metuchen NJ event again this year, where we hope to have more than 300 participants, exceeding last year's numbers (more than many larger cities around the world!). Hope to see you out there, and thank you and God bless you for whatever support you can offer!
Be well and remember to always...enjoy the ride!
Chris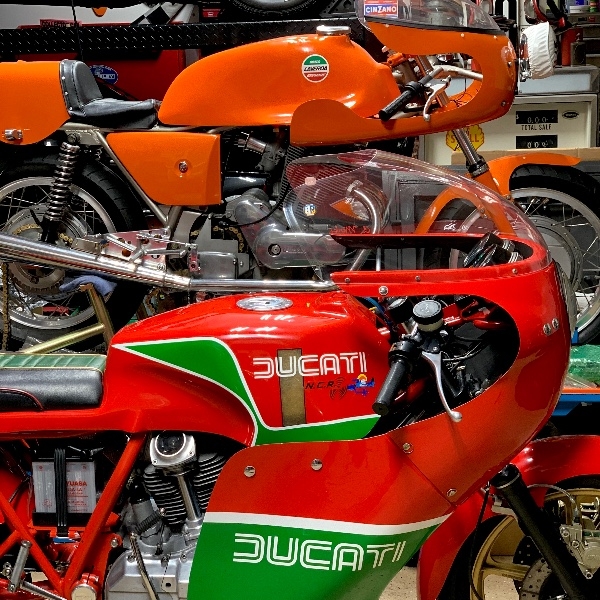 My Sponsors
---
Sweet bike and great cause Chris!
$1,010 USD
Peter Wolfson Esq. Day Pitney LLP
$666 USD
EcolSciences Inc (Michael F. Schweitzer, Peter A. Hansen And David J. Loeffler)
$600 USD
Sounds like a great cause! All the best, Chris!
$510 USD
Just make sure you're back in time to burn me a burger down the shore this summer.
$510 USD
Firt Bergen Title Agency, LLC
$500 USD
Clint Allen, Archer & Greiner, P.C.
$500 USD
May your road always be smooth! You are the best. Keep doing what you do. Hope to see you soon.
$375 USD
Great cause. Happy to help a little bit.
$208 USD
Great cause and enjoy the ride!
$208 USD
Love the bike! Great cause!
$208 USD
So impressed and glad to see you doing this. good luck and god bless.
$208 USD
Great cause. Ride safely. Have fun.
$208 USD
Thank you for doing this!
$104 USD
Have a great ride Chris! What a great cause.
$104 USD
Best of Luck! Happy to support your cause!
$104 USD
Chris, good luck with this ride and personal venture! We both love you and our friendship! Jeanie and Jim
$104 USD
Chris, you are an idol and benefactor to the community, kudos to you for your continued outreach on behalf of this great cause!
$104 USD
Glad to donate to this great cause. Have a good ride, Chris!
$104 USD
Love the picture. Good luck!
$104 USD
Great cause! Cheers my friend!
$104 USD
Jennifer L. Alexander, Esq.
$104 USD
This is a great cause. I am thinking of my friend Marc Raso who lost his battle with prostate cancer recently.
$104 USD
A great cause for great people by amazing human beings. May god continue to bless you and everyone who participates. Love you. Love Matt. Love to all.
$78 USD
Great cause and passion, Chris. Thanks for all you e done for me. Best of everything to you.
$61 USD
Have a great ride for a great cause.
$61 USD
Good luck!!! Tom and Cathy
$52 USD
In memory of your Brother!
$52 USD
Good Luck Lisa and Heather
$52 USD
This is such a fantastic event, Chris.👍🏻👍🏻
$36 USD
If you want to come out to our Healdsburg ride next year to join our ride… you can ride your choice of any my 11 bikes 👍 🍷. I'll have them ready for ya… Nice Bikes over there‼️ Have Fun Chris and good job on fundraising 👏
$21 USD