My Blog
---
8 Days to Go!
Saturday 19th
Please help me reach my goal!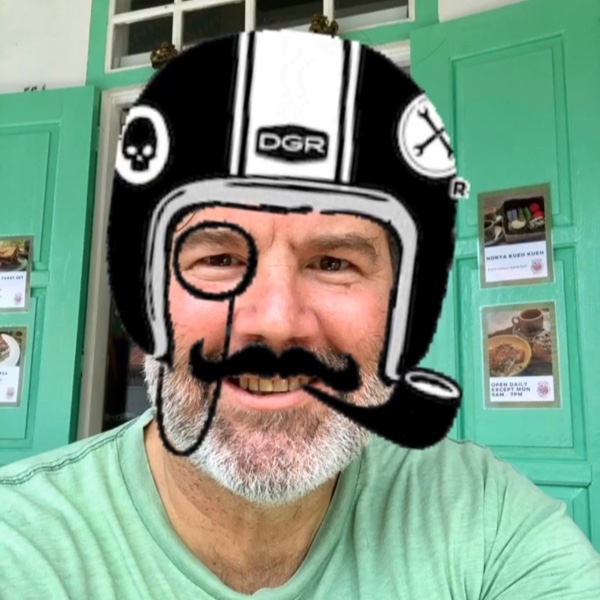 Grinning ear to ear!
Friday 18th
Nine days out and I still haven't reached my goal. I'm feeling confident that I'll make it with your help. US$288 left to go!
I always enjoy riding my motorcycle, though some rides are better than others. A week from Sunday, on September 27th, I'll be grinning from ear to ear as I rumble around Pulau Ujong, a.k.a. Singapore Island!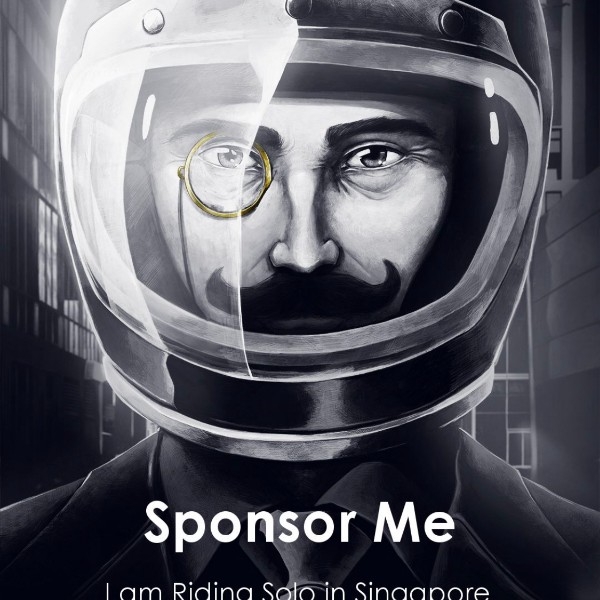 12 days and $465 to go!
Tuesday 15th
The date is getting closer, and so far, some very generous donors have helped me to raise US$2535 of my $3000 goal. Will I be able to convince people to dig deep and help me get these last $465 over the next 12 days? I believe so! I am confident that people recognize the need for funding research towards prostate cancer research and men's mental health.
On Sunday, September 27th, I ride no matter what, but oh what a sweet ride it will be if I'll have reached my goal. Please contribute what you can!
Thanks!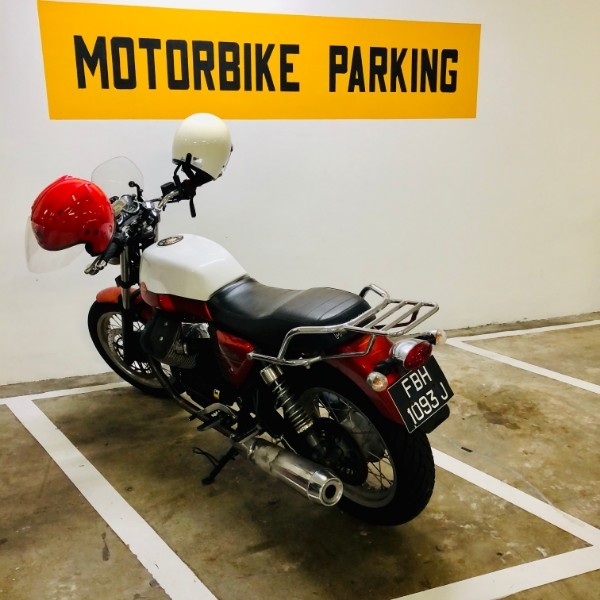 I'll Take the Asterix and Raise You $3000
Friday 11th
Sixteen days to go before the Distinguished Gentlemen's (DSG) Ride here in Singapore. I'm currently $607 short of my $3000 goal. I'm going to need about $40 per day from now until then if I'm going to make it!
Let me tell you why it's so important to me. This will be my fourth DSG Ride, but only the third time I officially registered. You see, the first time, I didn't know it was a fundraiser. I had heard of a unique ride involving participants dressed up in fancy clothes. It sounded like fun, and I showed up. That is when I learned it was a fundraiser for prostate cancer research and men's mental health. My motorcycle brought me to the cause, both literally and figuratively. I wasn't the only one. Many participants were only there for the ride. Most had prostates, and all demonstrated mental health issues judging by the amount of money they'd spent on their fancy motorcycles! (Just joking! Yes, we CAN joke about mental health sometimes!)
To make a long story short, I registered the following year and raised $286.46. At the start of the ride, I met a nice guy named Theo Mandziy who had raised a heckuva lot more than that in honor of his father. It really hit how nearly everyone I know has been adversely affected by prostate cancer and/or mental health issues. I decided to step up my game. Last year I raised $1108.76 from 35 donations. Quite an improvement, but still miles behind Theo. We met up again at the start of the ride. He was one of the top fundraisers in Singapore! Though it's not a competition, I got to thinking about how much his efforts had helped others, and I was inspired.
This year, I have decided to test my friends' patience and generosity, and hound everyone for contributions so that new treatments and procedures for prostate cancer and mental health can be discovered. It's a tough year, no doubt, but I refuse to let up. I know there are a million other things that need our attention, but this is me asking: "Please contribute." Overall, donations have fallen enormously due to COVID-19. So much so, that my efforts have currently landed me the position of top fundraiser in Singapore, and 33rd worldwide. As with everything this year, there will be an asterix attached to this achievement because the ride has been transformed into a solo affair with far less participation. I will take that asterix, and raise you $3000! Thank you for your help!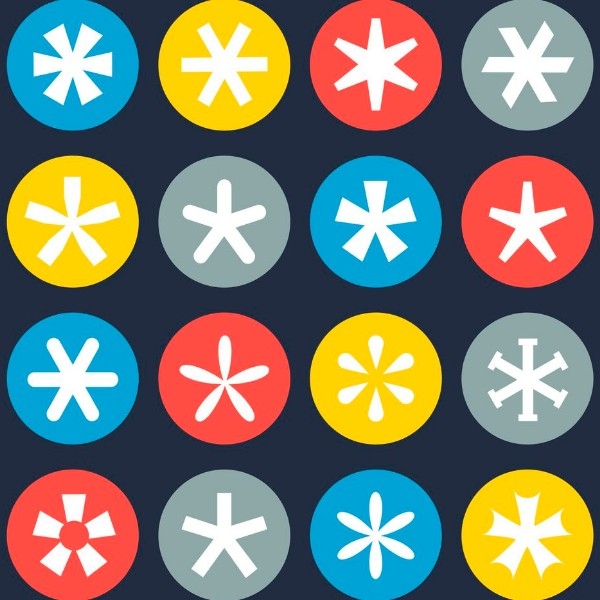 Special Delivery
Tuesday 8th
I am working hard to DELIVEROO for those in need of new prostate cancer treatments and strategies for dealing with mental heath issues. The Distinguished Gentlemen's Ride is only 18 days from now and I still need $769 to reach my fundraising goal. Please GRAB your credit card and help me hit a HOMERUN!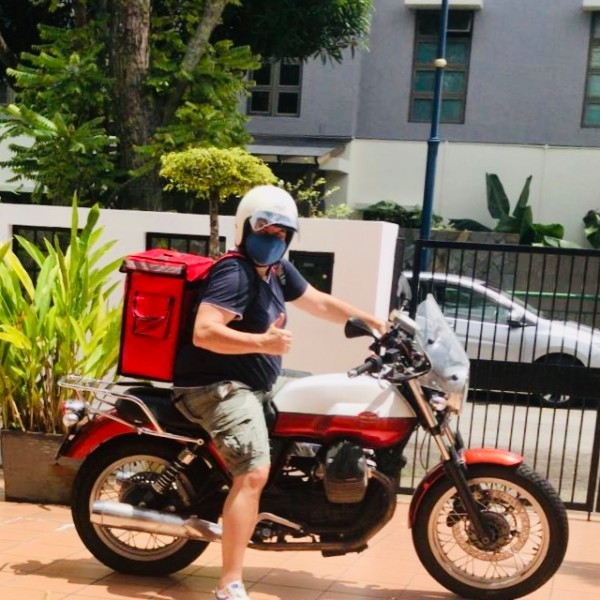 No Donation is Too Small
Saturday 5th
Me again! Very grateful for the dear people who have contributed to (and/or clicked, liked, and shared the message for) this important fund raiser.
Times are tough for everyone. A positive comment in lieu of money is fine, and no donation is too small. The ride will take place on September 27th. I know I can, with your help, reach the goal of $3000 before then.
24 Days to Go
Thursday 3rd
There are only 24 days left until the Distinguished Gentlemen's Ride here in Singapore. I'm $990 away from my goal of raising $3000 for Prostate Cancer Research and Men's Mental Health.
This year's group ride, like most group events around the world, has been cancelled due to COVID-19, but many of us are still raising funds, and connecting our solo rides virtually.
I have stepped up my fund raising efforts this year, but so far, due to COVID-19 and a host of other tragic events in 2020, this cause will receive far less funding overall, than in past years. Though the effects may not be in the headlines, we will all feel it in one way or another.
If you haven't yet done so, please take a moment to contribute. No amount is too small and it would go a long way towards helping this cause which is dear to me.
Thank you for your time and support.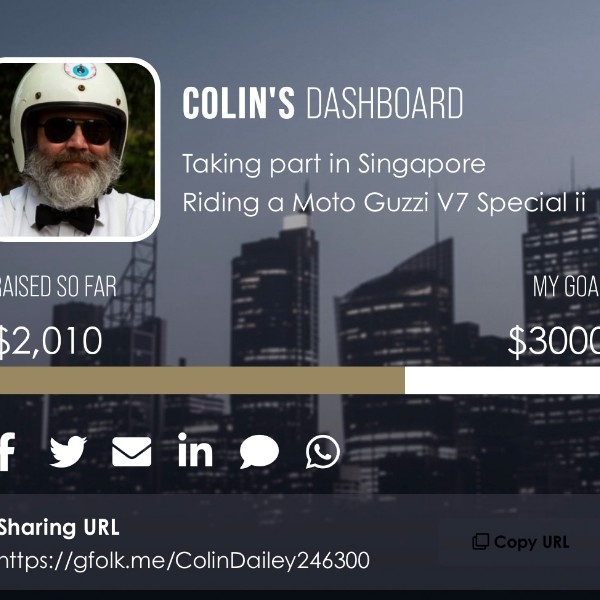 Riding is More Than Just Fun!
Saturday 29th
It was a beautiful morning and we were up early so Marie and I decided to go to the Mustafa Centre for a bit of 6am shopping. Little did we know that Mustafa is no longer open 24-hours. We transformed our disappointment into a long ride out to Changi Village, then Pasir Ris Beach Park. After enjoying the sunrise over the water, and watching families wake up for some morning fishing after a night of camping, we headed back into town for some shopping.
Luckily I invested in one of those backpack hot/cold carries that you see all of the Grab Delivery guys using. We filled it, and then snaked our way home through traffic. It was a nice morning for a ride, but it was also a way to get the shopping done.
Motorcycling has always been more than just a fun ride for me. It's a chance to breathe and focus. It demands your full attention, but allows your spirit to feel free. It's also a way for me to help contribute to those in need of yet-to-be discovered prostate cancer treatments and mental health strategies. Thank you to all who have contributed to this fundraiser. I'm looking forward to the ride on September 27th. If you haven't yet chipped in, I would be grateful if you would. Thanks! Colin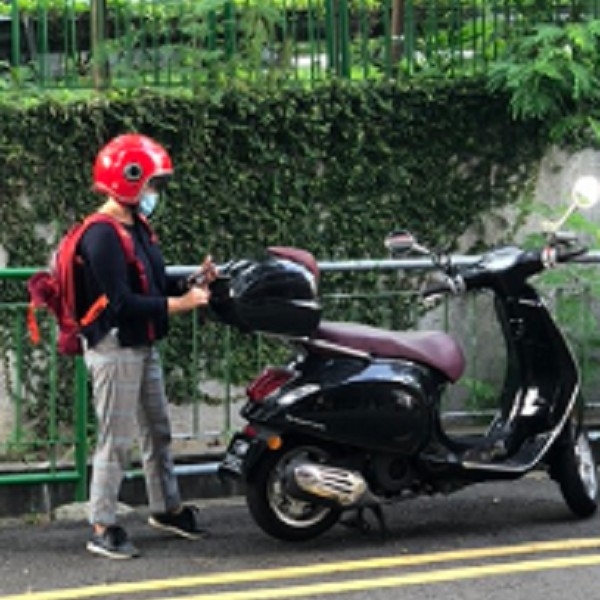 One Month Out - First Ride in Over 40 Days!
Wednesday 26th
I got out on my Guzzi yesterday for the first time in 40 days! What a pleasure! The weather was perfect, and the traffic was light! I couldn't have been happier! I am very much looking forward to the September 27th Distinguished Gentlemen's Ride. The group ride is off, but I'm still planning a small, socially-distanced ride with my teammates! Our team is currently the 6th best fundraising team globally! This is thanks to your generosity. I just hope I can make my goal before the ride which is only a month away! Thank you so much for your support!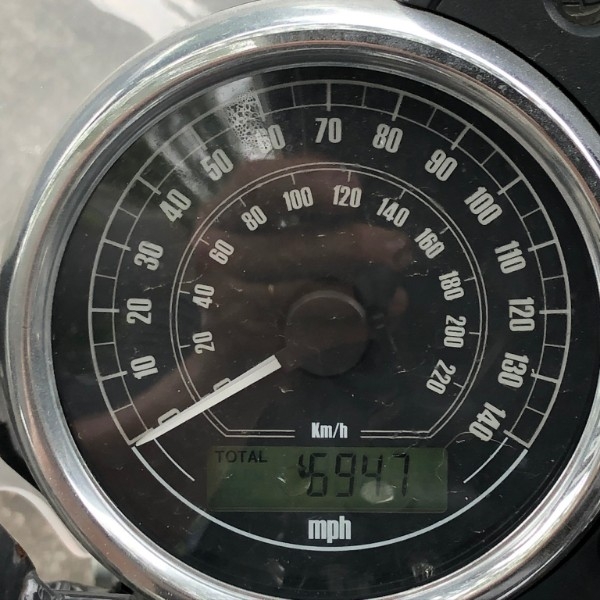 Half way there!
Friday 21st
We're half way there! Thank you to all who have contributed! I've already surpassed last year's total, and I'm just over half way towards reaching my goal of raising $3000 for Prostate Cancer Research and Men's Mental health! It's all thanks to wonderful people like you!
Keeping Busy!
Thursday 20th
What have you done today? We're all so busy. Free time seems to be a luxury. I'm doing my best to keep busier than ever so as not to get bored while in quarantine here at the Orchard Hotel in Singapore. I've got four more days before I can go home, but for the first time in ten days, I actually get to leave my room for an hour, so that I can go for a COVID-19 test. My standards for "outings" have definitely gone down. Still…, I'm grateful to be able to get out and look at something other than the walls of my quarantine room. If I'm lucky, I'll see some motorcycles, and the joyful faces of the riders! People always seem happier when they're on motorbikes. I know I am! That's one of the reasons I'm riding in the Distinguished Gentlemen's Ride on September 27th. It's a fundraiser for prostate cancer research and men's mental health. Here are some sobering statistics from the American Center for Disease control: Out of every 100 men, about 13 will get prostate cancer during their lifetime, and about 2 to 3 men will die from prostate cancer. As I get older, and talk with friends and relatives, that 2-3% becomes much more than just a statistic. That's why I am taking the time to ask for your support. Please consider making a donation to support prostate cancer research and men's mental health. Any amount would be greatly appreciated.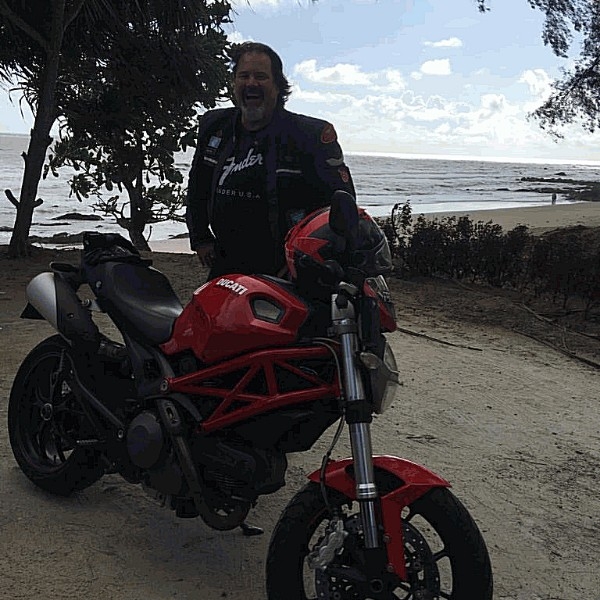 Counting the Days... AND MY BLESSINGS!
Tuesday 18th
Many of my friends and family members have checked-in with me to raise my spirts during this forced COVID-19 hotel quarantine, and I appreciate it. I am lucky to have good food, a comfortable room, and things to do to keep me busy. Most of all, I am lucky to have so many caring people who show me their support and make me feel less alone in spite of only seeing people on screens, and through a window.
I only have six more days before I can go home, hop and my Guzzi and buzz around Singapore. I am conscious of the fact that many people are stuck in a room and know that they'll never get back out there on their motorbikes.
Thanks to the research that is being funded by the Distinguished Gentlemen's ride, people are getting back on the road sooner, and staying there longer after battling prostate cancer. Just as importantly..., men are learning to open up and talk about sensitive health issues so that they can be addressed before it's too late.
By reading this message, you have already demonstrated enormous generosity with your time. Now I dare ask you to take it a step further and make a contribution.
Thanks you!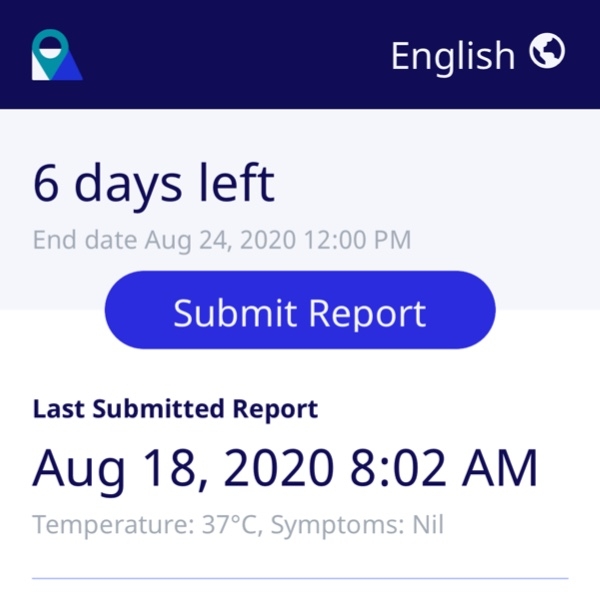 Quarantine Gratitude
Wednesday 12th
According to the HOMER app, I have 12 more days left of quarantine here at the Orchard Hotel in Singapore. A trip back to the USA gave me a chance to see Mom, Sis, and some great friends. I also got to salivate over many motorcycles that are only driven three months a year due to the Minnesota climate.
Now I'm longing to get out and tool around Singapore on my Guzzi, but alas... I'm stuck inside until the incubation period has passed, and I take my COVID-19 test. Like I said... 12 more days!
I feel so grateful to my dear friends who welcomed me with open arms in Minnesota during my visit. I also feel gratitude for other great friends who have been sending me care packages here at the hotel while I'm stuck in quarantine. What would I do without my dear wife who brings healthy snacks and even my bicycle for indoor training?!
I am privileged! I know it. I also know that not everyone has access to support from loving family and friends. In fact, I've asked myself the question: "Is this the right time to solicit donations for prostate cancer research, and men's mental health, when the world is reeling from the COVID-19 pandemic, systemic racism, police brutality, economic shut-down, a tragic explosion in Lebanon, and on-going wars?"
I guess my answer is "yes." Privileged men like me are not the only ones to be adversely affected by prostate cancer and depression. Ask around and you'll find that many people you know have suffered from these two afflictions that often go hand-in-hand. Also, many people you don't know, who are suffering from other societal ills, are ALSO negatively impacted when their fathers, husbands, brothers, and sons suffer and die from prostate cancer and depression.
We must all work and contribute, in order to improve our world. I hope that you share your good fortune and contribute, as do I, to many different causes. However, since I have been involved with the Distinguished Gentlemen's Ride for three years, I'm specifically asking for your support, even if it's just $1, for this cause.
Thank you!
Colin
I'm Riding Solo for Men's Health in The Distinguished Gentleman's Ride
Saturday 1st
It's THAT time of year again! I know! Already?! Crazy, right?! This year has been strange to say the least! My annual group ride has changed into a solo affair, but in all honesty, I'll probably convince a few buddies to follow at a safe distance.
If you know me, or follow me on Instagram @k7vdo , then you know I like motorcycles! Rides on my Guzzi keep me sane. This will be my third Distinguished Gentlemen's ride in a row. Last year, thanks to many of you, I was the number 3 fundraiser in Singapore for this cause which I really feel is worthy of a my time, passion, and money.
Any contribution would be welcome. If this year isn't good for you, I understand. No pressure! Also, feel free to forward this plea for contributions to anyone you know who cares about mental health, prostate cancer, and motorcycles!
THANKS! MERCI! & ON ON!
On Sunday the 27th of September, I'm riding solo in The Distinguished Gentleman's Ride with fellow men and women across the globe to raise funds and awareness for prostate cancer and men's mental health on behalf of Movember.
Men die on average 6 years earlier than women and for largely preventable reasons. The number of men that are suffering is growing, and we need to do something about that. So, before I press my tweed and polish my boots, I'm asking you to join me in raising funds and awareness for these causes by donating what you can for this meaningful cause and to help the men we love, live happier and healthier lives.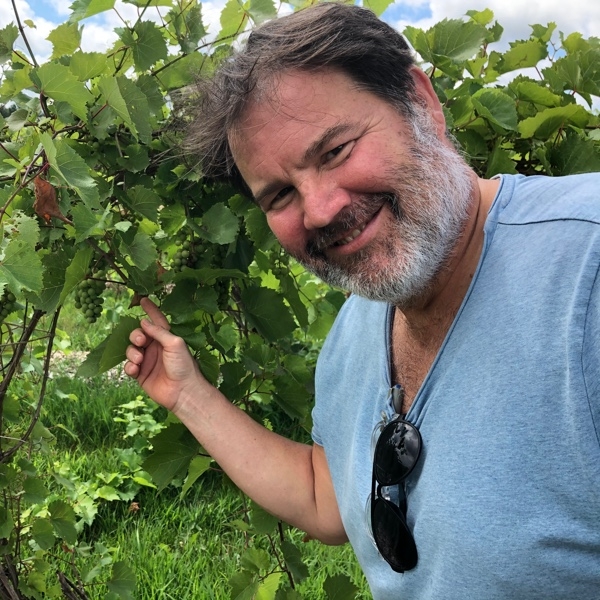 My Sponsors
---
Great cause Colin. Proud to support you!
$156 USD
Colin Dailey (personal Donation)
Let's get the ball rolling!
$148 USD
Next time you're stateside, hope I get to see you!
$104 USD
Better late than never !! Great cause Colin
$104 USD
Great job Croc-O-Sxxx Hope it goes well and you hit your target. Onon Runnin' Sxxxx
$100 USD
MKM's donation goes to you again this year Colin. Ride well and work toward a big goal for this worthy cause. Now more than ever.
$74 USD
Great thing you are doing Colin! Keep it up!
$62 USD
Bravo Colin ! Bonne route !
$52 USD
Bon courage Colin... et bonne « ride » !
$52 USD
Great initiative and well done
$52 USD
Sandrine & Nicolas Laurent
$50 USD
Bonne route l'ami ! Grosses bises de nous 2
$50 USD
Vas y tonton pedale fort 😘
$50 USD
I'm proud of you Son! Keep up the good work! Love, Mom
$50 USD
Thank you for bringing attention to men's health! My father-in-law is managing issues with his prostate and my brother-in-law-in-law does research on prostate cancer -- My best to you and your family! Anne (Snyder) Pandey
$50 USD
Hey there!! Great cause and happy to contribute, although this is a small contribution. You're awesome doing this! Keep well 😘 Big hugs to Marie too! Hope Leo and Emma are well! Stephanie and Thierry
$21 USD
The Fish's love you and your cause
$21 USD
Good initiative. At least you are usefull once. 😂
$21 USD
This is amazing Colin! Much love, Sibylle
$21 USD
All the best in your solo ride! I hope you reach your goal soon!
$21 USD
On on Colin, hope you reach your target.
$21 USD
Good luck Colin. Thanks for raising funds for this. Enjoy!
$20 USD