---
Riding for the cure
Friday 31st Mar 2023
Motorcycling is one of my favorite activities on planet earth, there is simply nothing else like it. Perhaps flying in the air, sailing on the sea are comparable, but on land, motorcycling takes the cake. I am doing this ride because I love to ride, but also to raise funds for cancer research and for mental heath causes. I lost my amazing father (a car a motorcycle guy himself) to prostate cancer in 2014, and I'll never give up on the hope that it might someday be cured as a result. I don't want anyone else to lose a parent or a loved one to cancer of any type, period. I'll nevber be able to count the number of men I served with in the military that have been lost to suicide over the years. Participating in this event is doing something I love, and raising funds for charity. A true "no-brainer." Thanks for your support!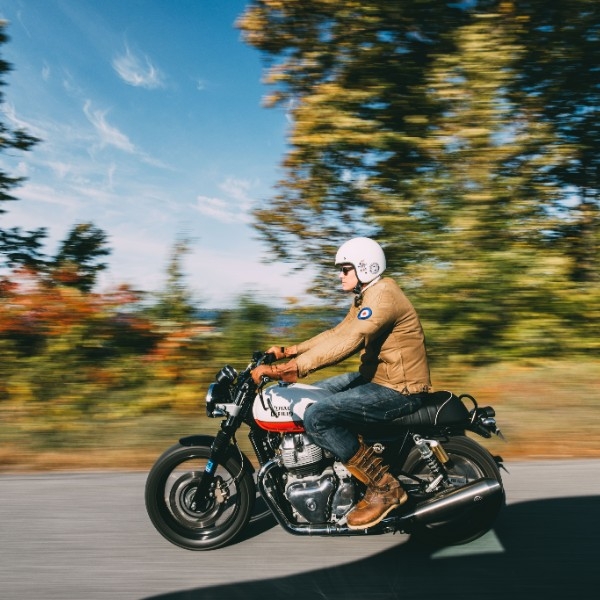 I'm Riding for Men's Health in The Distinguished Gentleman's Ride
Wednesday 29th Mar 2023
On Sunday the 21st of May 2023, I'm riding in The Distinguished Gentleman's Ride with fellow men and women across the globe to raise funds and awareness for prostate cancer and men's mental health on behalf of Movember. Men die on average 6 years earlier than women and for largely preventable reasons. The number of men that are suffering is growing, and we need to do something about that. So, before I press my tweed and polish my boots, I'm asking you to join me in raising funds and awareness for these causes by donating what you can for this meaningful cause and to help the men we love, live happier and healthier lives.
My Sponsors
---
F*** cancer! Thanks for riding for a great cause.
$250 USD
Great cause, Here's hope for awesome weather the day of the ride. Love you Son
$104 USD
Thank you for raising awareness on both fronts. Semper FI.
$100 USD
Go get 'em, Rick! F*ck cancer!!!
$52 USD
Great cause! Thank you for doing this!
$52 USD
Love this cause! My father was diagnosed at the age of 50 and luckily is a survivor because of the really early diagnosis while being treated for something else.
$52 USD
Great cause, enjoy Rider Rick!!
$20 USD