Total Raised
$1611
First Year
2021
Total Events
2
My Blog
---
Thank you!
Sunday 1st
Thanks so much to all who donated last year! It's humbling to see that kind of support.
That's Joe, my late and deeply missed brother, with Zach and Jasmin. They're all gone now, but we still need to raise money to help those who are struggling today in their fight against cancer and mental health issues. Joe was lost too soon to cancer, but we are inching closer to improved prevention and cures so that others don't suffer the same fate.
Thanks again for any financial or good vibe support,
mike.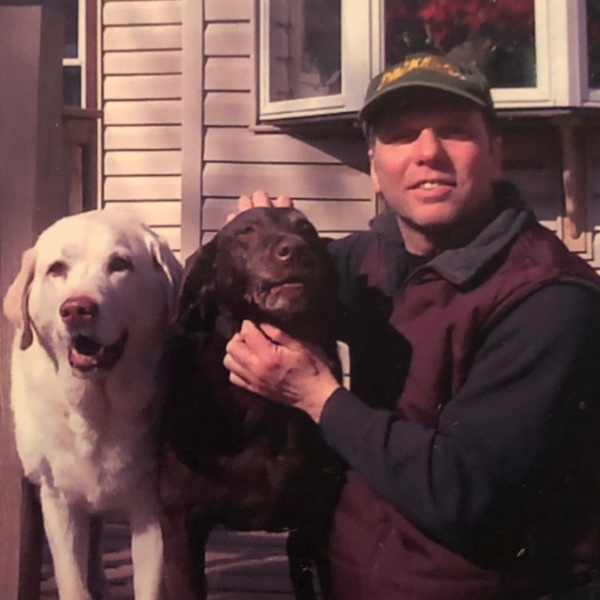 Join our team as we ride for The Distinguished Gentleman's Ride!
Friday 8th
On Sunday the 22nd May 2022, we are teaming up to ride in The Distinguished Gentleman's Ride with fellow men and women across the globe to raise funds and awareness for prostate cancer and men's mental health on behalf of Movember. Men die on average 6 years earlier than women and for largely preventable reasons. The number of men that are suffering is growing, and we need to do something about that. So, before we press our tweed and polish our boots, we are asking you to join us in raising funds and awareness for these causes by donating what you can for this meaningful cause and to help the men we love, live happier and healthier lives.
My Sponsors
---
Thinking of you and your brother, Mike. Wishing you a smooth ride!
$59 USD
Nancy & Steve Lyons/vukek
$52 USD
Wishing you a smooth ride. A wonderful tribute to Joe Comfort and love to you and your family and good memories of Joe.
$26 USD
Have a great ride Michael. Uncle Joe is missed every day ❤️
$26 USD
Sending love and hugs to you . Be careful and safe !
$21 USD
Losing my brother in a motorcycle accident 15 years ago was devastating. My hearts hurts for your entire family. This ride you're doing is a wonderful tribute to your him.
$10 USD