Total Raised
$23594
First Year
2016
Total Events
6
My Blog
---
Brummell motorcycle blazer giveaway!
Tuesday 19th
I am offering the inagural 2021 Brummell moto blazer as a premium for anyone who donates $100 and up. This is a $550 value!

Make sure if you want to be considered for the random drawing, your comment includes "Brummell" in it and you contribute over $100. You may also contribute multiple times for more chances. If you have already donated and wish to be in the drawing, please dm me. Random drawing is May 23 and I will cover postage.
It is black, size 42R, and brand spankin' new. More specs here: https://ridebrummell.com/product.html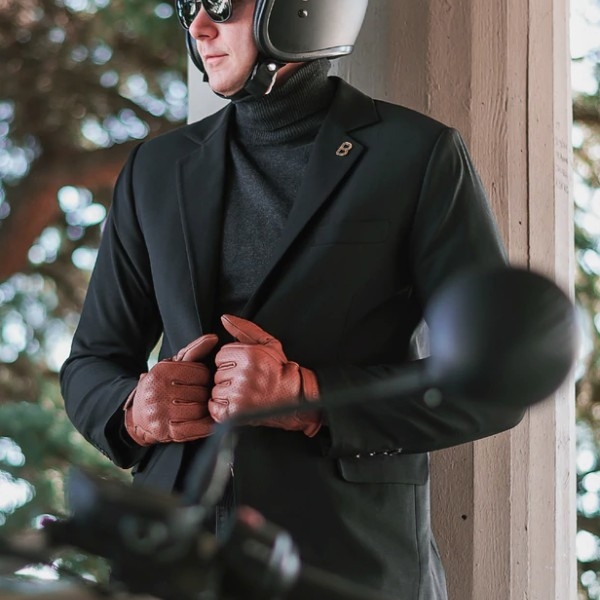 Please make sure your donation goes to the right place!
Thursday 7th
If you click the donate button in the top menu, the donation goes into an anonymous general fundraising pool. To ensure your donation goes towards the funds we are helping raise together, please click within the SPONSOR ME window. Thank you!
My Sponsors
---
We love you and all the Savy clan. Your cause is ours. The Cohens
$1,000 USD
Ride safe, my friend! May your road be full of friends and adventures.
$510 USD
Joseph Tepperman & Ariana Kaufman
this is an important thing you're doing, Savvy
$260 USD
Here's to a great ride. We all love you, Mom, Lil Bro, & Max.
$156 USD
Stay RAD!!! Ride safe!!! 🤘🏼
$104 USD
Brap Brap Braaaaaaaap!!!!!!
$104 USD
We are sooooooo proud of you for doing this! Love you!!!!
$104 USD
Have a blast!!! Fk cancer!
$104 USD
Lenora Claire & Henry Self
$100 USD
My stepfather started hormone therapy for prostate cancer this year and it's going extremely well! I didn't know how common prostate cancer is - nor how treatable. Thanks for doing this, Mr. Pants!
$56 USD
Love you brother! Go get it! I can't wait to ride with you again!
$52 USD
Way to go JS!! Have a great ride, thinking of you!
$52 USD
Go Jason Go!!! Love you tons. sanna
$52 USD
Have a wonderful ride Jason!
$52 USD
"goddamn stupid motorcycles" -Robert M Persig
$50 USD
Looking good while doing good, the Savvy way
$42 USD
Keep achieving greatness and spreading the love. Let's see you surpass $20k!
$29 USD
Thank you for being an awesome human being, brother and friend.
$26 USD
Congrats, Jason! Enjoy the ride. (I'm on an e-bike these days... much quieter. Haha.) Miss seeing you around. Take care. - Liz
$21 USD
Rooting for you! You are a Badass! xox
$21 USD
cancer can go f*** itself
$21 USD