---
It's done!
Monday 22nd May 2023
On the first proper spring day here in Zürich, 439 registered riders completed the 2023 Distinguished Gentleman's Ride under blue skies with perfect temperatures. So far, the overall Zürich fundraising goal of $40,000 has been exceeded by $2,700, thanks to your tremendous support and generosity! And those of you who didn't get around to donating yet, do not fret: The website will remain open for a while yet to accommodate any stragglers! :o)
Again, many, many thanks to all my sponsors and good health to all of us!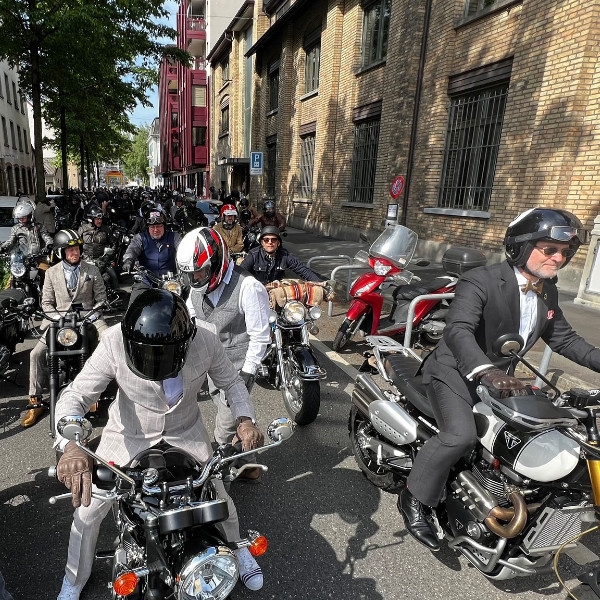 Only three Days to go...
Friday 19th May 2023
...until the 2023 Distinguished Gentleman's Ride, and it looks like the weather gods are smiling upon us once more this Sunday. Anyone in the greater Zürich area in search of a Sunday activity, look no further and join us for the Ride Finish Party at
Lake Side, 8008 Zürich, Bellerivestrasse 170!
The cavalcade of Gentle(wo)men should be rolling in there around noon-ish (12:00). There will be a band, barbeque, drinks and, of course, a plethora of gorgeous motorbikes to admire. Parking will be taken up by the bikes, so it is advisable to use public transport or look for parking in the wider neighbourhood.
In other news, my tally is just under $300 shy of this year's goal and the Zürich Ride as a whole is still well behind last year's record $46.3k result. The donation link above right will be working for a few weeks yet, so there is hope... ;o)
I look forward to a fun ride, and seeing many of you at the after-ride party!
Nearly there!
Tuesday 16th May 2023
Five days to go and nearly there! Just a few hundred dollars to reach my $2,500 goal.
Many, many thanks to all the generous supporters so far!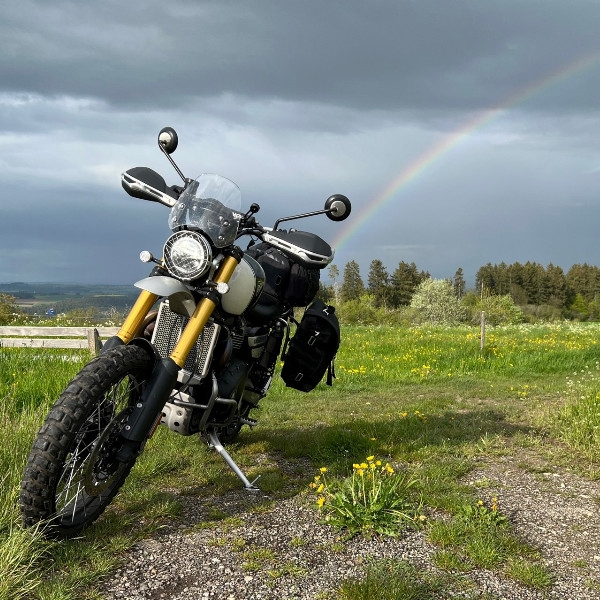 Half way to this year's goal, $2,500 in donations - and only 2 weeks to go
Friday 5th May 2023
I know, I know... Another one after your hard-earned moolah for some charity or other, how irritating! :)
However, just imagine you, along with everyone else who bothers to read this blog were to donate only a fiver or tenner - wouldn't break the bank, or even buy you a decent cigar (or whatever anyone chooses to indulge in). Yet the total would go a long way to finance some much-needed research or project which may end up saving the men in our lives unlucky enough to be afflicted with prostate cancer or serious mental problems.
Any amount you can spare and sponsor my fundraising efforts will be highly appreciated!
Many thanks again to all the generous donors so far, and to all those to come - and good health to all of us!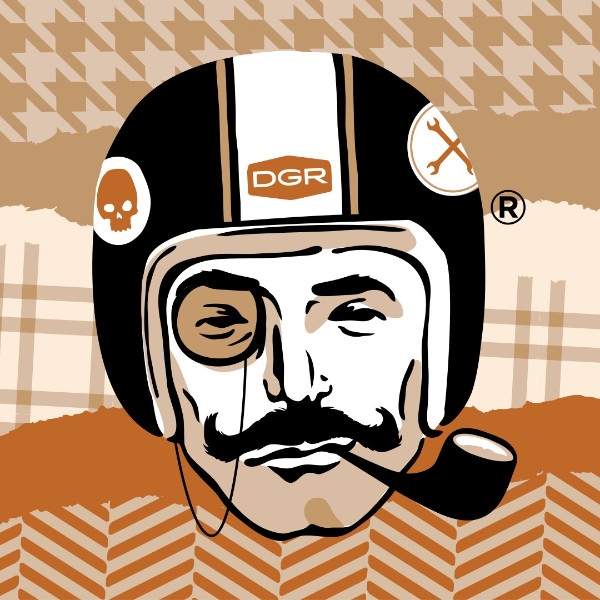 Join our team as we ride for The Distinguished Gentleman's Ride!
Sunday 2nd Apr 2023
On Sunday the 21st of May 2023, we are teaming up to ride in The Distinguished Gentleman's Ride with fellow men and women across the globe to raise funds and awareness for prostate cancer and men's mental health on behalf of Movember. Men die on average 6 years earlier than women and for largely preventable reasons. The number of men that are suffering is growing, and we need to do something about that. So, before we press our tweed and polish our boots, we are asking you to join us in raising funds and awareness for these causes by donating what you can for this meaningful cause and to help the men we love, live happier and healthier lives.
Am Sonntag, dem 21. Mai 2023, nehmen wir gemeinsam mit anderen Männern und Frauen aus aller Welt am Distinguished Gentleman's Ride teil, um im Namen des Movember Geldmittel zu sammeln und das Bewusstsein für Prostatakrebs und die psychische Gesundheit von Männern zu schärfen. Männer sterben im Durchschnitt 6 Jahre früher als Frauen, und das aus weitgehend vermeidbaren Gründen. Die Zahl der Männer, die darunter leiden, wächst, und wir müssen etwas dagegen tun. Bevor wir also unseren Tweed bügeln und unsere Stiefel polieren, bitten wir Sie, sich uns anzuschließen, um Geldmittel zu sammeln und das Bewusstsein für diese Anliegen zu schärfen, indem Sie spenden, was Sie können, um den Männern, die wir lieben, zu einem glücklicheren und gesünderen Leben zu verhelfen.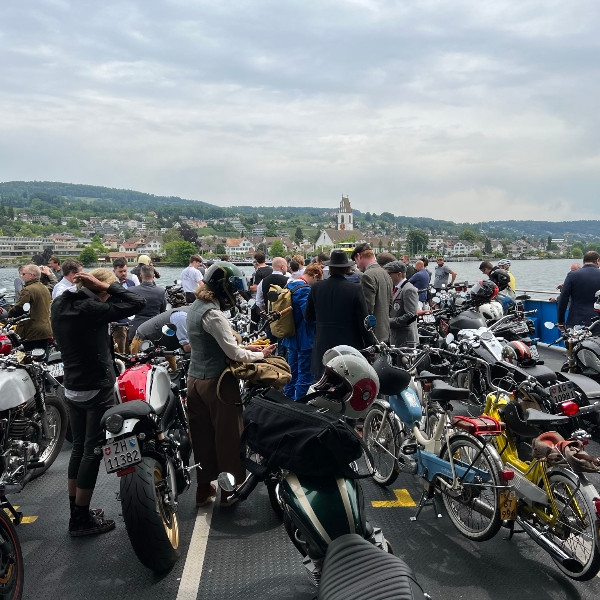 My Sponsors
---
Schwab Charitable The Lefton Family
$500 USD
This is such a great cause. Can't wait to celebrate with you next time in Zurich!!
$219 USD
Thank you for making a difference by making the world aware of suffering through the beauty of the Bike Ride!
$171 USD
I like even numbers. Viel spass am 'Distinguished Gentlemen's ride'. Cancer sucks…
$147 USD
Now you got both René's; good cause !
$85 USD
Enjoy the ride Lothar and nice job!
$69 USD
Great cause Lothar and all the best
$69 USD
Thanks for organizing and supporting a great cause!
$68 USD
Great initiative - keep it up mate!
$67 USD
Great Cause …Cool picture :)
$23 USD