Total Raised
$1469
First Year
2016
Total Events
6
My Blog
---
Opet v obleku
Sunday 8th
Letos to máme zase o trochu jinačí. Dva roky se všichni báli vytáhnout paty, aby si nepřineli bacil. Letos můžeme ven, ale všichni máme tam vzadu v hlavě divnou černou skříňku a v ní je šuplík, kterej se bojíme otevřít.
Zdražování, nejistota, nebezpečí, co bude dál?
A právě teď je ještě důležitější si připomínat, že nejen ve válkách a pandemiích se může utápět náš soucit a že ikdyž teď pořád někdo natahuje ruku "pomoz mi!" jsou tu i tací, kteří si o pomoc neřeknou. Jednoduše protože ani neví, co jim hrozí.
I kdyby to co mi pošlete pomohlo dostat jen jednoho chlapáka na preventivní prohlídku, tak jsme to zvládli. My, jezdci na burácejících strojích umíme dobře upoutat pozornost veřejnosti. Pojďme toho využít a rozšířit povědomí o tom, že jen jedna prohlídka ti může zachránit život!
Za léta svojí účasti na DGR jsem vybral díky Vám již přes 1.300 dolarů. To je velká porce zdraví pro někoho, kdo už možná nedoufal.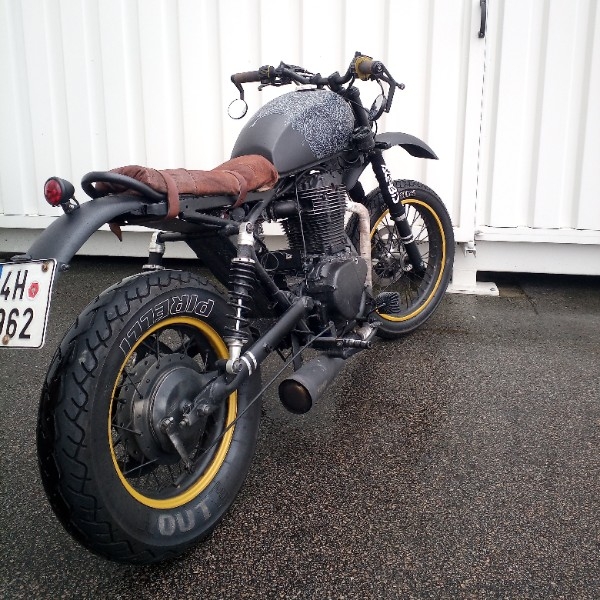 Join our team as we ride for The Distinguished Gentleman's Ride!
Thursday 24th
On Sunday the 22nd May 2022, we are teaming up to ride in The Distinguished Gentleman's Ride with fellow men and women across the globe to raise funds and awareness for prostate cancer and men's mental health on behalf of Movember. Men die on average 6 years earlier than women and for largely preventable reasons. The number of men that are suffering is growing, and we need to do something about that. So, before we press our tweed and polish our boots, we are asking you to join us in raising funds and awareness for these causes by donating what you can for this meaningful cause and to help the men we love, live happier and healthier lives.