My Blog
---
Getting Ready for DGR 2020
Monday 7th
Getting ready for this year's Distinguished Gentleman's Ride
Yes, it's different and I hope it's just for this year. This event and cause means a great deal to me.
Movember
is expanding and creating more for prostate cancer and suicide prevention each year. Both are issues that have had a profound impact on people in my life. Each year I get my prostate checked and my PSA levels are normal but I know that can change rapidly as my age advances. This year mental health is our larger focus and I can't say the current world situation with covid-19 and civil unrest that hasn't effected me. There have been moments of sadness and despair as I see my friends, loved ones, fellow citizens and even myself struggling to cope with all of it. This is a time to come together, spread compassion, love and understanding. It's a time to purge hatred from our hearts, to reach out and take a moment to listen and to actually care about each other. I wish everyone love, light and peace no matter where you stand. This year, my wife and I are riding solo with our brethren around the world. Riding solo with the brothers and sisters that can only ride solo this year.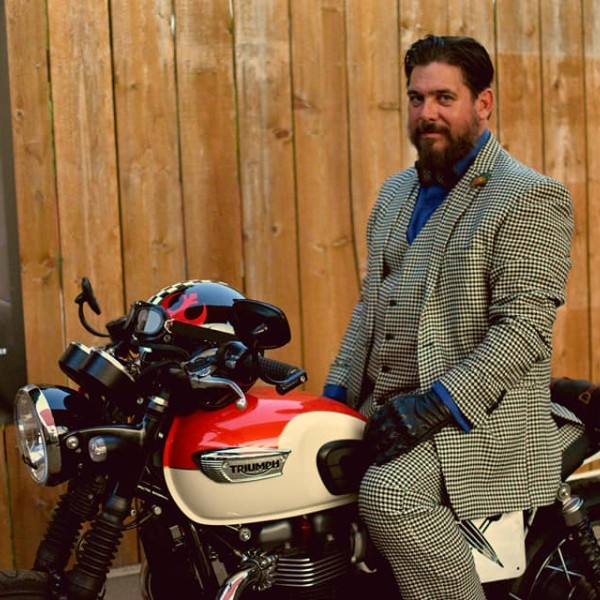 Riding Solo for the 2020 DGR
Monday 7th
This year I'm putting the bullhorn down and not hosting the Distinguished Gentleman's Ride in San Diego. I want to let you all know that I have considered it an honor and privilege to host this event for the past 7 years but his year we ride solo.
The funds we have raised in that time have saved lives but also the friendships that we have made have changed many lives.
I look forward to the day when we can all get together, ride, gather and enjoy those friendships and make new ones as we continue the journey of life. However, this year's DGR is going to be an exception.
One of the core tenets of the team and the event is men's health. In short our goal is to prevent men from dying too young. Given the current situation regarding the covid-19 pandemic and the fact that DGR takes place in over 650 cities around the world I have chosen to ride solo this year. Partly because I do not wish to create a gathering which has the potential to spread the coronavirus. Also, I am riding in solidarity with the other riders within the cities in our global event that are simply prohibited from gathering at all.
I would like to invite others in our local DGR community to underscore our statement and build a brighter future.
As the current standing host of the San Diego ride, I would also like to state that we are making the best use of this time to be sensitive to our local business supporters and to work with them to develop a great plan for DGR 2021 and beyond.
Thank you!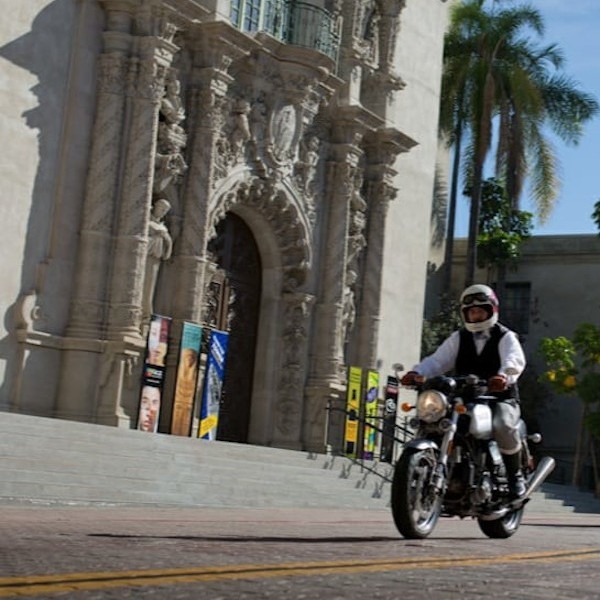 I'm Riding Solo for Men's Health in The Distinguished Gentleman's Ride
Friday 31st
On Sunday the 27th of September, I'm riding solo in The Distinguished Gentleman's Ride with fellow men and women across the globe to raise funds and awareness for prostate cancer and men's mental health on behalf of Movember.
Men die on average 6 years earlier than women and for largely preventable reasons. The number of men that are suffering is growing, and we need to do something about that. So, before I press my tweed and polish my boots, I'm asking you to join me in raising funds and awareness for these causes by donating what you can for this meaningful cause and to help the men we love, live happier and healthier lives.
My Sponsors
---
Glad to support! Renee & Tammy
$52 USD
Gigi Montrose Moto Couture
$52 USD