Official Ride Host
Total Raised
$3207
First Year
2017
Total Events
6
My Blog
---
Men's Health - Our Driving Force
Tuesday 17th
In 2021 we were fortunate to be visited by motorcycle enthusiast and vlogger Rob Charlwood from Throttle Downunder. We chat with him why we have put our hearts into the region's favourite niche charity ride.

VIEW THE YOUTUBE VIDEO HERE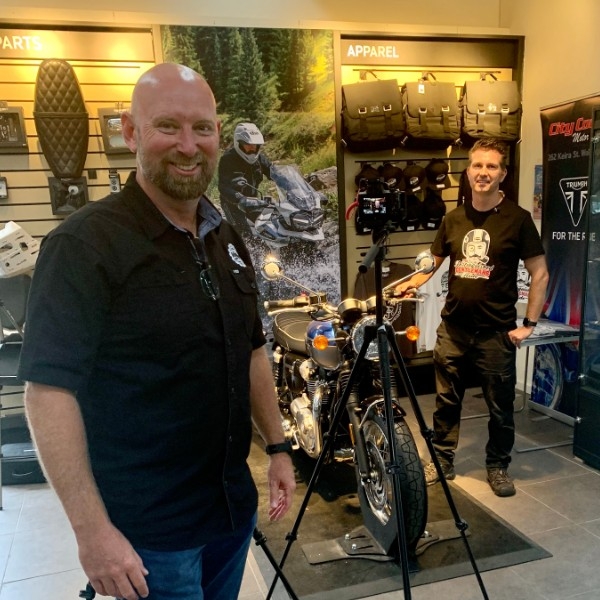 Getting Dapper for the Cause
Tuesday 17th
It's always exciting to make the news and we are greatful our local rag - The Illawarra Mercury - gets behind our cause, year after year.

Check out the full story here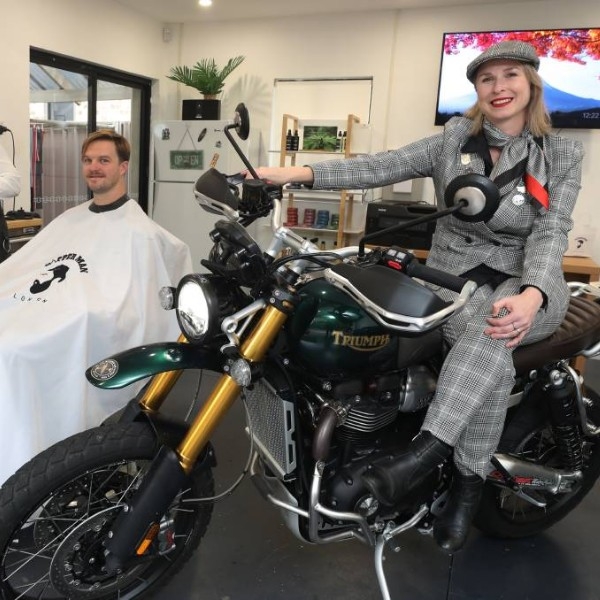 We're Riding for Men's Health in The Distinguished Gentleman's Ride
Thursday 24th
On Sunday the 22nd of May 2022, we're riding in The Distinguished Gentleman's Ride with fellow men and women across the globe to raise funds and awareness for prostate cancer and men's mental health on behalf of Movember.

This is the sixth time we have presented the Wollongong event on behalf of our family business, City Coast Motorcycles.

Men die on average 6 years earlier than women and for largely preventable reasons. The number of men that are suffering is growing, and we need to do something about that.

So, before we press our suits and polish our boots, we're asking you to join us in raising funds and awareness for these causes by donating what you can and to help the men we love, live happier and healthier lives.

Cheers,
Jane and Tim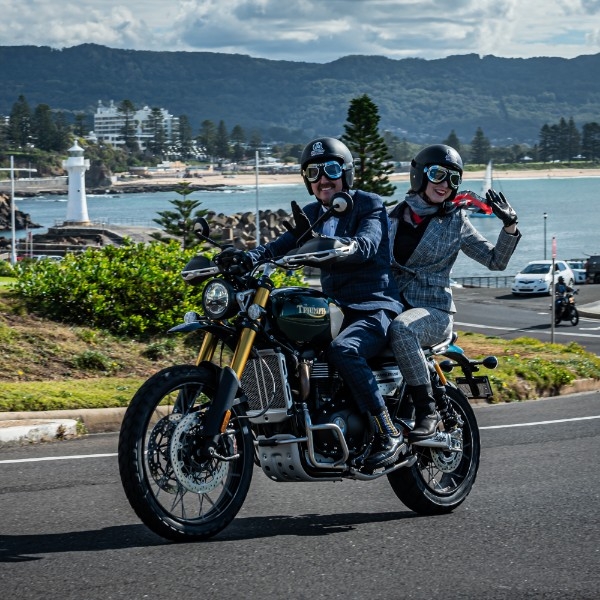 My Sponsors
---
We are with you in spirit, sad to miss this year's event. Wishing every success and a great day. Thank you for all your hard work from year dot for the Gong!
$146 USD
You guys are amazing! Huge congratulations on all the work you do every year for DGR to promote mens health. City Coast Motorcycles Rocks! Thank you 🙏🏻
$146 USD
Hunter Environmental Services Pty Ltd
Great cause enjoy the day
$78 USD
Here we go again. Proud to support this cause. See you all on May 22nd.
$74 USD
Enjoy the Ride Dapper Gentlefolk, we are going to join you guys this year, looking forwards to a great day
$47 USD
Thank you Tim and Jane for allowing us to be a part of this special day. Congratulations on another wonderful day. Scott and Travis
$44 USD
Great cause. Keep up the good work.
$39 USD
Hi guys, hope this helps you get closer to your target. I wish I could do more, but I've sponsored a mate in Sydney doing the DGR up there too.
$34 USD
Best wishes for a successful day!
$22 USD