My Blog
---
New youtube movies! - #dgrdapperchallenge
Saturday 5th
Hey
we posted 2 new movies in de dapper challenge
enjoy and share !
https://www.youtube.com/watch?v=8WlSbTHElZk
https://www.youtube.com/watch?v=BQ0jiAt-ho4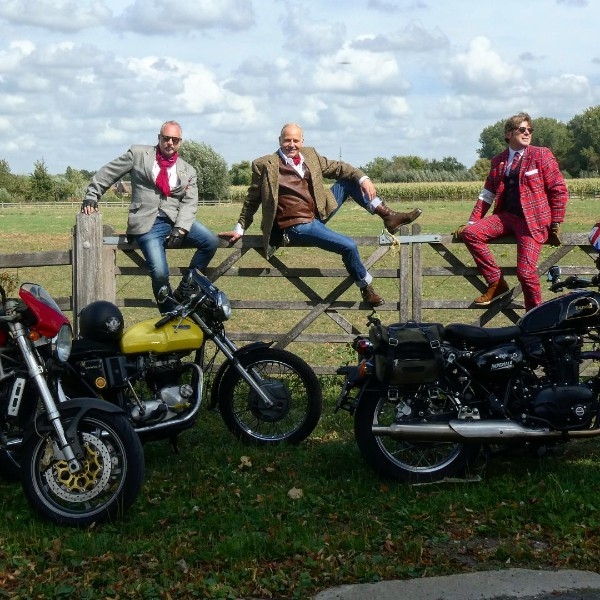 I'm Riding Solo for Men's Health in The Distinguished Gentleman's Ride
Wednesday 5th
Op 27 september nemen we deel aan de jaarlijkse distinguished gentleman's ride. Wereldwijd rijden duizenden motorrijders door hun stad om mensen bewust te maken van de strijd tegen prostaatkanker en bevorderen van de psychische gezondheid. Van Abu Dhabi tot Zagreb van Zanzibar tot Antwerpen ... heel de wereld rijdt en kijkt mee.
Wist je dat prostaatkanker een van de voornaamste doodsoorzaken blijft voor mannen boven de 50? Wist je dat 3 op de 4 zelfmoorden mannen zijn en de voornaamste doodsoorzaak voor mannen tussen de 20 en de 40?
Daarom vragen wij jullie om massaal te doneren en ons in onze rit
te sponsoren. De gehele opbrengst gaat naar het preventiefonds.
Het zal jullie ook niet ontgaan zijn dat dit jaar een uitzonderlijk jaar is. Gezien de omstandigheden rijden we niet in groep, maar individueel. Wat de impact op de straten geheel anders maakt.
Daarom ook dat we via sociale media vragen om meer aandacht voor onze goede doelen.
Registreer jezelf als deelnemer en rij mee op 27 september. Heb je geen motor, dan kan je altijd bij iemand achterop. Zo kan je ook genieten van de rit. Kom als een gentleman, dapperly dressed. Dames zijn uiteraard ook welkom om deel te nemen.
Laat zien dat je betrokken bent en sponsor een deelnemer. Ook zo draag jij je steentje bij.
Deel in social media en maak mee de wereld bewust van de waarden waar de Distinguished gentlemen voor staan.
Doneren kan hier :
https://gfolk.me/WouterDeCock250619