My Blog
---
Bbq belconnen depot
Friday 2nd
Great day today with the Northside drivers and Ozzy helping me with the BBQ..raised $750! Not bad for 6 hours standing at the hotplates! Thanks everyone who chucked in the tin..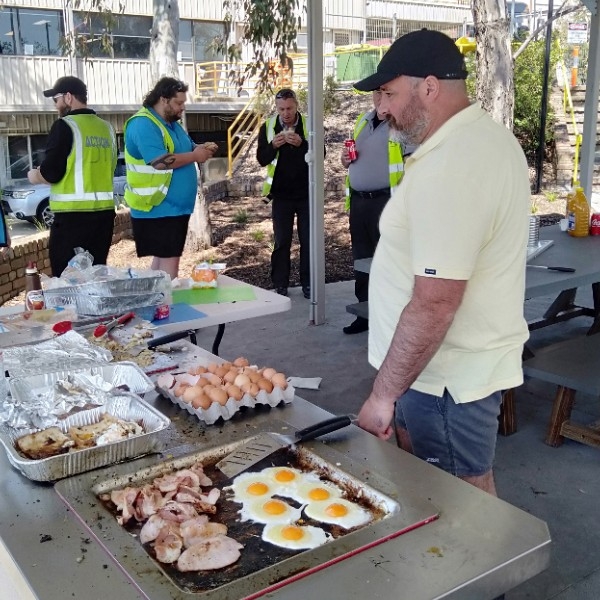 Not long now..
Thursday 24th
Trying to get donations is a lot harder this year..
I'll still be up there..ride this Sunday with a few mates with a raffle at the end may get us closer to our goal..
We'll see..but I really appreciate those of you who have donated!! And I'm doing some awareness around the depots..
Anyway wish me luck we'll see on Sunday 11th where we end up.. hopefully in the top 50!
Cat pic for attention..
Text messages
Friday 18th
I hope to see your name below!!! Cheers and thanks for responding!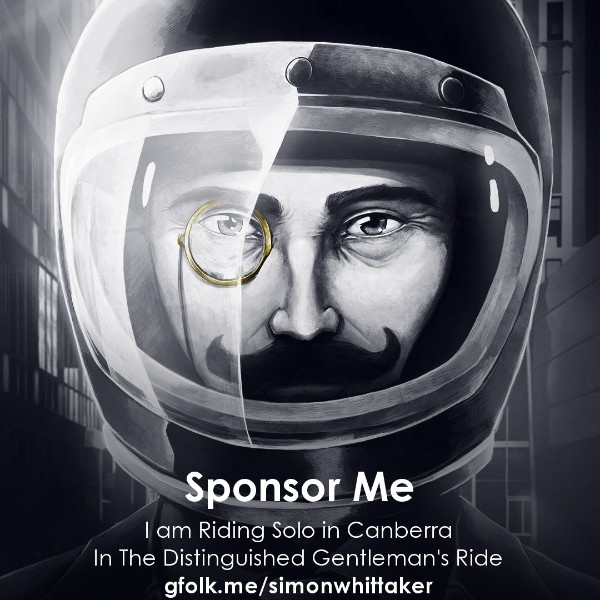 Bbq
Friday 18th
Did a fundraiser BBQ at the depot on Friday..thanks to everyone who donated!
$670 added to "our" goal..
Cheers Simon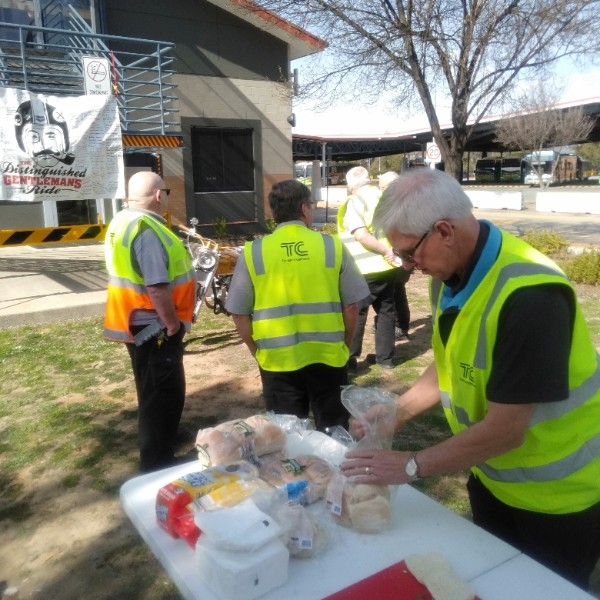 2020.....
Tuesday 11th
Here we go again! Will be trying my hardest to raise money for this wonderful cause yet again!! Hopefully due to all these restrictions I hope I can at least raise $1500 ..looks like no chance of fundraising BBQs at work that are popular...so I'll just be relying on you all to tip in a few dollars!!! Thank you for all your support over the years..I think together we've contributed over $60k towards the DGR via my fundraising page!
See you soon! Cheers Simon..
Enjoy this pic of a kangaroo we met at bendalong..
I'm Riding Solo for Men's Health in The Distinguished Gentleman's Ride
Friday 31st
On Sunday the 27th of September, I'm riding solo in The Distinguished Gentleman's Ride with fellow men and women across the globe to raise funds and awareness for prostate cancer and men's mental health on behalf of Movember.
Men die on average 6 years earlier than women and for largely preventable reasons. The number of men that are suffering is growing, and we need to do something about that. So, before I press my tweed and polish my boots, I'm asking you to join me in raising funds and awareness for these causes by donating what you can for this meaningful cause and to help the men we love, live happier and healthier lives.
My Sponsors
---
DGR ride & raffle proceeds.thanks everyone who supported the ride!!
$559 USD
Transport Canberra Belconnen
TC BELCONNEN DEPOT Proceeds from today's BBQ fundraiser.. thank you all for being so generous!!
$539 USD
Joe's/triumph canberra DGR BBQ fundraiser sausage sizzle
$507 USD
Tc Canberra Tuggeranong Depot
Proceeds from the DGR fundraiser BBQ at Tuggeranong Depot. Thank you to everyone who donated and supported me!
$456 USD
Thanks to the VVCMCC for donating to my DGR raffle on Thursday night!
$225 USD
Good luck Simon, happy to support you again!
$218 USD
Happy to support you again, best wishes Joe and the team at CPC!
$148 USD
Thanks to Mark Saunders ($50), Dave Rogers ($50), Dave from Small Ford Car Club ($20), and CACTMC members...
$137 USD
Good luck Simon. In this testing time You are doing this noble job. ACTTEI wishes you all the best in your endeavour.
$109 USD
Go Simon ... best wishes xx p.s. love the cat xx
$88 USD
Best of luck from Tuggeranong Transmission and Brake Service
$74 USD
Great achievement thus far Simon. Enjoy the ride 🏍.
$73 USD
You're nearly at $5k Simon....well done!! This donation was given to me as cash by a friend, to be applied as I see fit ….as it all ends up in the cause!!
$72 USD
Well done Simon... reckon you are going to take Canberra over the $25,000 mark in 2020!!! Exceptional!!
$56 USD
Another spectacular effort! Great work buddy!
$44 USD
Enjoy the ride for this great cause.
$38 USD
Will miss your fundraiser tonight Simon....trust it goes well for you!!! Cheers mate!!!
$38 USD
Best of luck with the fund-raising, Simon.
$38 USD
Go get em Simon. Sorry I cannot make this but will next on the RZ.. not a cafe style I know but everyone likes a smoker👍
$37 USD
Keep up the good work Simon! Cheers Geoff
$36 USD
You are Relentless in your love xx
$30 USD
Good luck on the ride! Thanks for your support too!
$23 USD
Catherine And Peter White
A distinguished effort again - great cause
$22 USD
Great work brother keep up the great work for a great cause
$15 USD