---
Riding in Memory of Jon Olson
Saturday 22nd Apr 2023
As many of you know, we lost a most kind, creative, funny, loving, and beautiful soul last year when Jon Olson unexpectedly died.
This year I ride in memory of Jon, his lovely children and for all of us that while we may be doing our best to take care of ourselves and loved ones, sometimes life gets in the way and or we get in the way of life and bad shit happens.
The photo of Jon, here with skis he made himself at A basin, is one possibly the last time I saw him. In February before Covid 2020, I met Jon in his favorite backyard playground an hour or two up the mountain from Denver.
When a skier does this, carry their skis over their shoulders in the middle of the mountain, it means only one thing, that they are generally headed higher, off the beaten track to ski secret stashes of Powder than the general public (like myself) cannot and will not get to. Jon and I had sought out higher, more dangerous grounds for much of our lives.
It is not really my place to go into the details of Jon's untimely passing, he had medical struggles since I met him in 9th grade, with all sorts of diagnosis, trials and tribulations. He and I shared too in our own paths of recovery from addiction, which only helped to strengthen our relationship and provide a basis for radical and frank honesty.
That said though, we only know our own truth, and sadly sometimes we don't even know that or allow ourselves to accept it in denial and uncertainty. We put the important things off because other things seem to have taken that spot, and then it's too late.
I miss Jon daily, and while I am fortunate to have many great, close, dear friends and family, it was an unexpected loss akin to losing my father at age 13, when things just don't make sense, and there is absolutely no recourse.
This is it, life is happening now, take care of yourself, be honest with yourself, chase your goals, dreams, and ski out of bounds every once in a while.
I guess that's where I can see Jon now, high in some cloud filled basin in The celestial playground which has no beginning, ending or boundary; to get back to the top, just catch a cloud, kick back and listen to Cornell 5/8/77 Scarlett -Fire while planning his next line.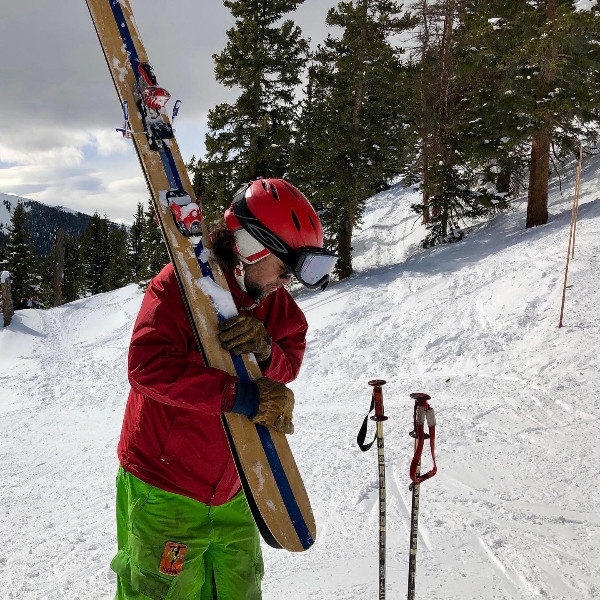 Join our team as we ride for The Distinguished Gentleman's Ride!
Tuesday 28th Mar 2023
On Sunday the 21st of May 2023, we are teaming up to ride in The Distinguished Gentleman's Ride with fellow men and women across the globe to raise funds and awareness for prostate cancer and men's mental health on behalf of Movember. Men die on average 6 years earlier than women and for largely preventable reasons. The number of men that are suffering is growing, and we need to do something about that. So, before we press our tweed and polish our boots, we are asking you to join us in raising funds and awareness for these causes by donating what you can for this meaningful cause and to help the men we love, live happier and healthier lives.
My Sponsors
---
Ride on dude! Sending my support and a big hug.
$104 USD
Good to hear from you Thomas! Best of luck with your fundraising. Still a Saints fan?
$104 USD
Awesome Thomas! Happy to support.
$104 USD
Enjoy! And I hope you have great weather for this adventure!
$78 USD
Have a great ride! Love all around
$61 USD
Proud to sponsor you another year, Thomas!
$52 USD
Yaaaaaayy Thomas my pal!!
$42 USD