Blog
---
Cafe Racers of the Peninsula - Join Us
Thursday 30th
The café racer movement was born out of London in the 1950s but has evolved into a major subculture admired globally. Café Racers of the Peninsula was founded to reflect the same passion for motorcycles, camaraderie and community around the café racer scene. Founded in 2015 by Ish Navarro, the group has grown to over 300 members to date and extends to all corners of the San Francisco Bay Area.

We are proud sponsors of the DGR San Francisco 2023 ride and look forward to raising funds and awareness with our fellow SF riders and celebrating with you all on ride day.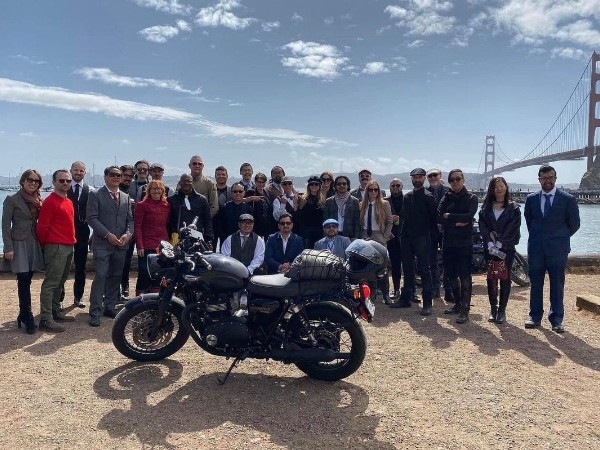 Join our team as we ride for The Distinguished Gentleman's Ride!
Wednesday 29th
On Sunday the 21st of May 2023, we are teaming up to ride in The Distinguished Gentleman's Ride with fellow men and women across the globe to raise funds and awareness for prostate cancer and men's mental health on behalf of Movember. Men die on average 6 years earlier than women and for largely preventable reasons. The number of men that are suffering is growing, and we need to do something about that. So, before we press our tweed and polish our boots, we are asking you to join us in raising funds and awareness for these causes by donating what you can for this meaningful cause and to help the men we love, live happier and healthier lives.
Our Donations
---
Wish I could be riding with the crew. Stay safe and ride DAPPRER!!
$61 USD
Here's a bit more for the team effort! Daz.
$52 USD
Ride safe and have a great day! We can't make it this year, but can't wait to see everyone's photos and videos from the ride 😁
$260 USD
Your club roared through my neighborhood today. What an amazing sight! I just had to make a donation for such a worthy cause.
$21 USD