DGR Rider Stories: Brian Kitzman
Meet Brian Kitzman, 50 year-old Industrial/Organisational psychologist from Chicago, IL, USA and 5th highest fundraiser in DGR 2018! Last year, Brian rode in DGR for the first time, and raised a staggering $15,628 USD - quite an opening effort from this dapper gent! Intrigued by the new name rising to fame, we decided to get in touch with Brian and find out more about what brought this married father of two to The Distinguished Gentleman's Ride. We quickly found out that Brian, like many of us, rode for a purpose, and after hearing his story we knew we needed to share it with the world.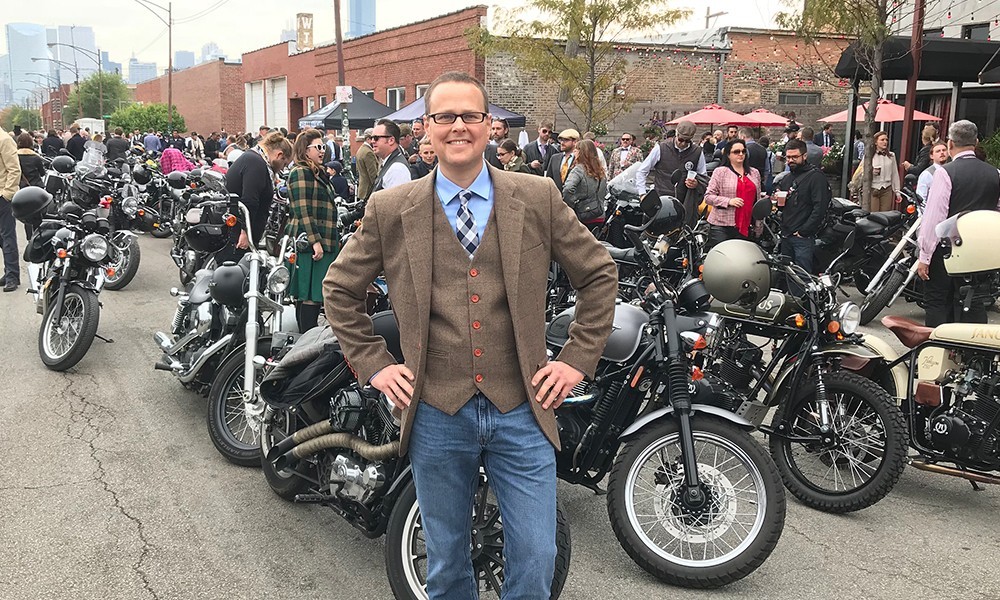 "My family is everything to me, and I've been truly blessed. My dad passed away relatively young, at the age of 59 from congestive heart failure. When I was 40, I had a bit of a health scare where a routine stress test suggested I may have a coronary blockage. Everything turned out fine, but I was left with a sense of not wanting to leave anything on the table --- potentially passing away early like my dad and not having done the things I wanted to do."
If there was ever a precursor to learning to ride, this was it. With this experience, Brian took the leap into the world of motorcycling and began his two-wheeled adventure - and what an adventure that would be. "I had never ridden a motorcycle before but really had a deep down feeling that I needed to make it happen. I'd always wanted to do it. I took a Motorcycle Safety Foundation class and got my license. I immediately went out an bought a little Honda Nighthawk (250 cc) and began just riding around town. The problem was, I knew nobody else who rode. I was starting to get bored, and told my wife I think I got it out of my system and was about to sell the bike. As fate would have it, I met another dad from my kids' school at a school event, and after talking a bit, found out he rode as well. He had an old Triumph and a vintage BMW. We talked about the kind of riding we'd both like to do, and within a few months, we'd both bought dual sport bikes. He got a BMW F800 GS and I got a Triumph Tiger 800 XC. We put some knobbies on the bikes and hit the trails. Our first trip out was a big chunk of the Trans Wisconsin Adventure Trail which took us through and across trails of all kinds (including too much sand!) up to northern Wisconsin and Lake Superior. An absolute blast of a time. We had so much fun. We've repeated those trips every summer since 2012 and have gone around Lake Michigan twice, up through Minnesota and into Canada, over to Western Pennsylvania. Countless of other weekend trips as well. In 2015 we rented BMWs and hit 5 European countries, mostly in Germany. Fantastic fun I can't even begin to describe. I've just been hooked, and riding has become a big part of how I relax and keep some sanity with my current health (more on that later)."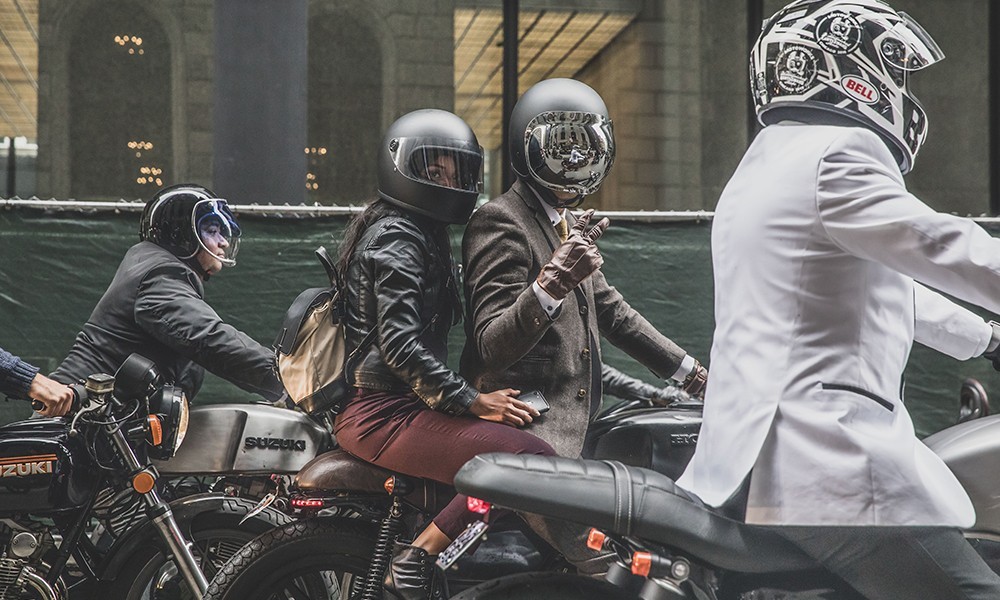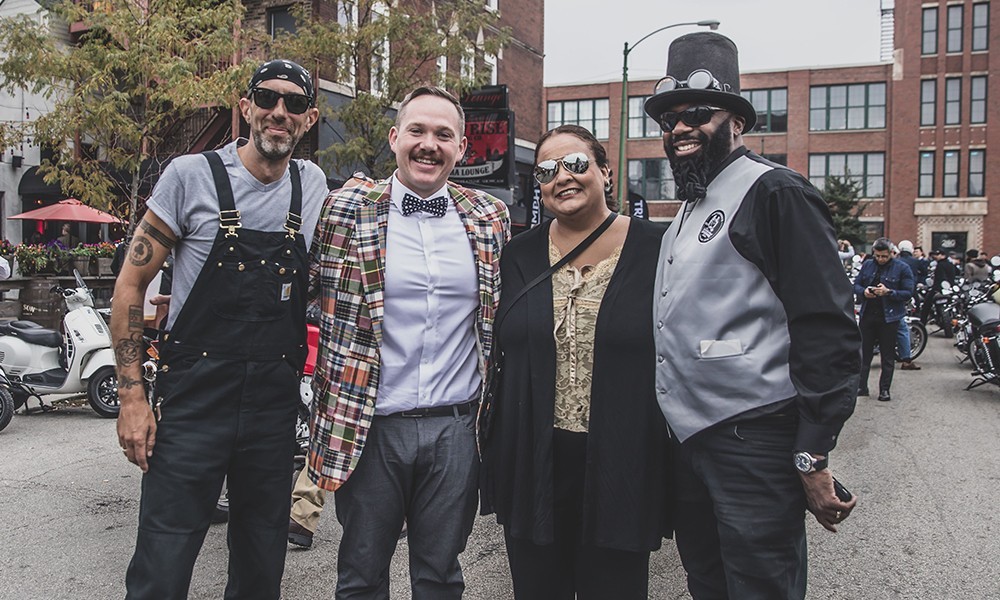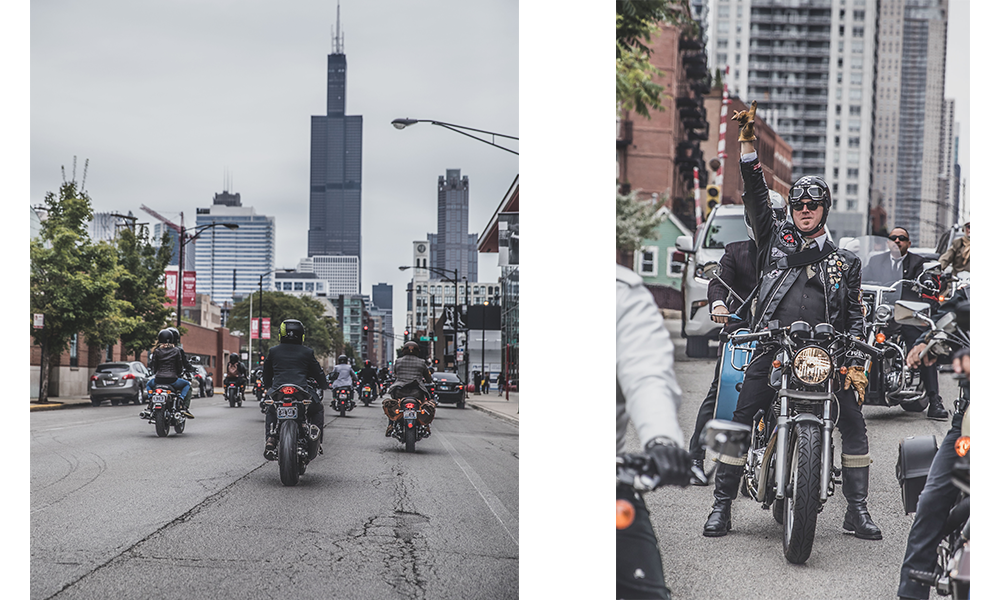 "In 2015, I was out with Mark Fisher, my riding buddy, just cruising around town on a Sunday morning in September. We started seeing all sorts of well-dressed dudes riding motorcycles, and I started wondering, "What the hell is this all about?" Mark somehow knew about the DGR and suggested we go to starting point and check out the bikes. We did. Very cool to see. We didn't really fit in with our gear or adventure bikes, but the biking community being what it is, we hung out for a bit chatting and checking out the cool bikes. I learned what the DGR was all about, and thought, "Wow, that's very cool!". Fast forward to the summer of the next year, in 2016, I had been experiencing very severe back pain and (to make a long story short), needed to go to the ER. I was immobilised with pain and could not move. By the next day, I'd been diagnosed with metastatic prostate cancer at the age of 47. The back pain was caused by the metastatic lesions eating away at my spine. 2017 was a year of chemo and recovery and a lot of reflection about the lot I'd been dealt. Long story short, it turns out I'd inherited a mutation in my BRCA2 gene from my dad, which helps explain the early onset and aggressiveness of my disease. I don't know if my dad would have eventually succumbed to cancer because heart disease got to him first. In early 2018, I reflected back to the 2015 DGR I'd happened upon, and thought that I'd like to join the cause. Obviously it all got very very personal for me at that point. I bought a Triumph Bonneville T100 (with my wife's permission!) and some tweed and joined the fun for the first time in the 2018 ride."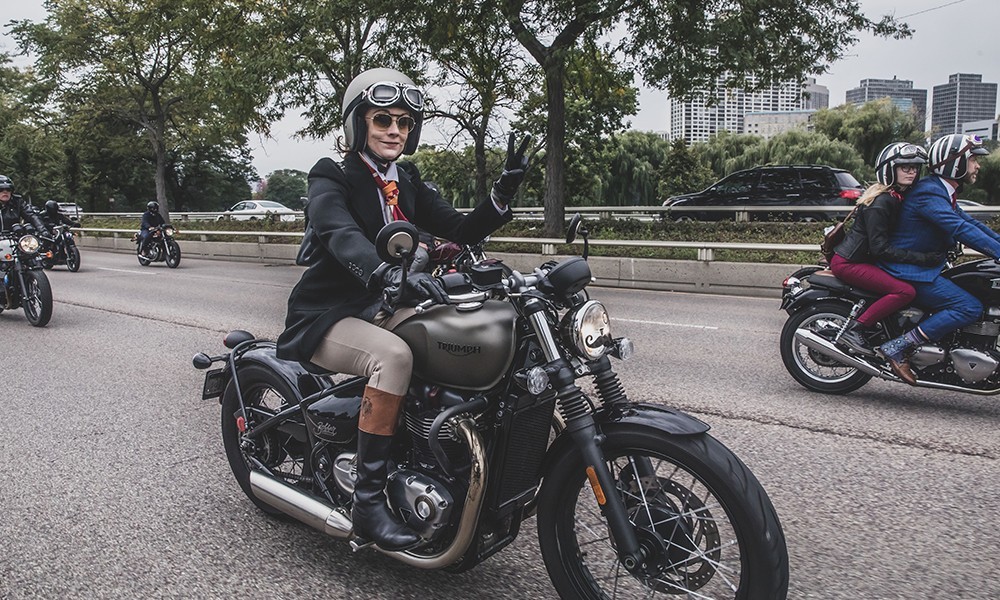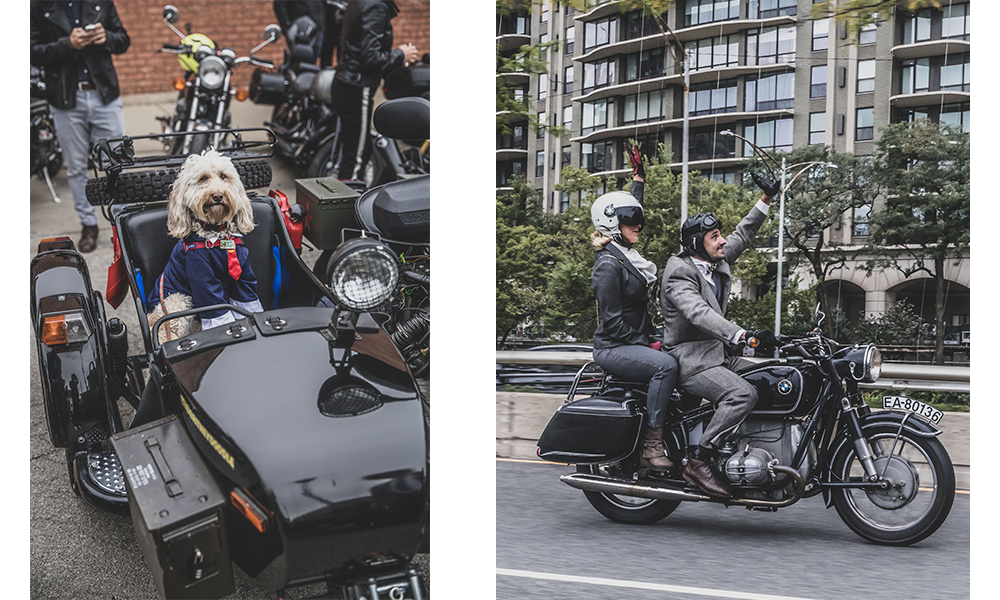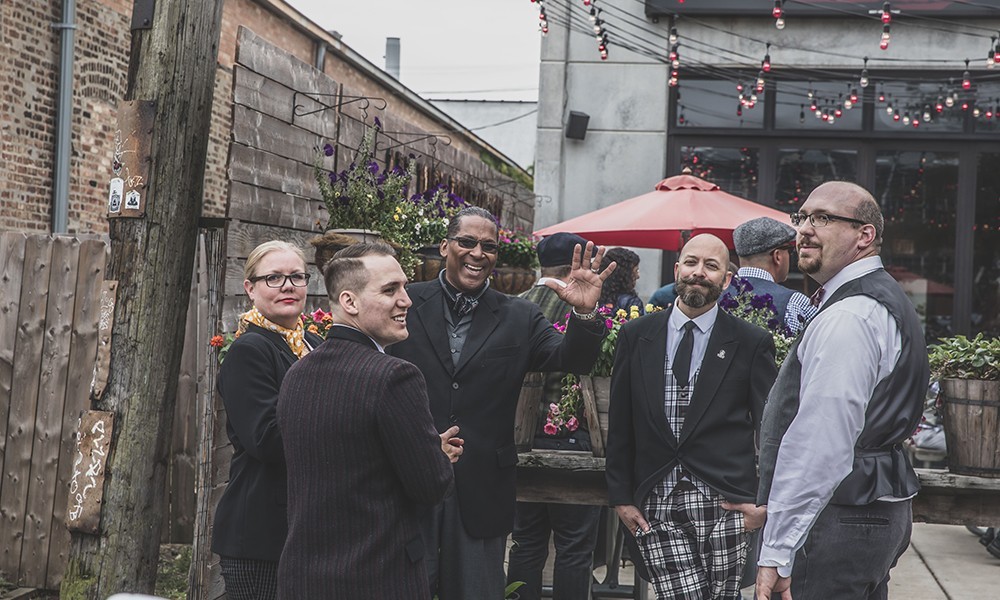 In his first year of participating in DGR, Brian became the 5th highest fundraiser globally for 2018. With such an achievement, the first question people ask is "What's the secret to fundraising?", and in Brian's case, the answer is honesty - with a touch of social media attention (thanks to his wife). "I posted my story on my DGR page and I think it connected with people. I'm not on any social media, but my wife attached my link to her Facebook page and some of my friends did the same. I reached out to my network of guy-friends, and just got a lot of unanticipated support. I received a few random donations from people I've never even met who saw my post. I received donations from people I literally haven't heard from in over 20 years (old friends from high school and my college dorm). The response was so far beyond anything I ever expected. It was truly overwhelming. In addition to the "stock" thank you note from DGR, I included a personal note of thanks to each person or family that donated."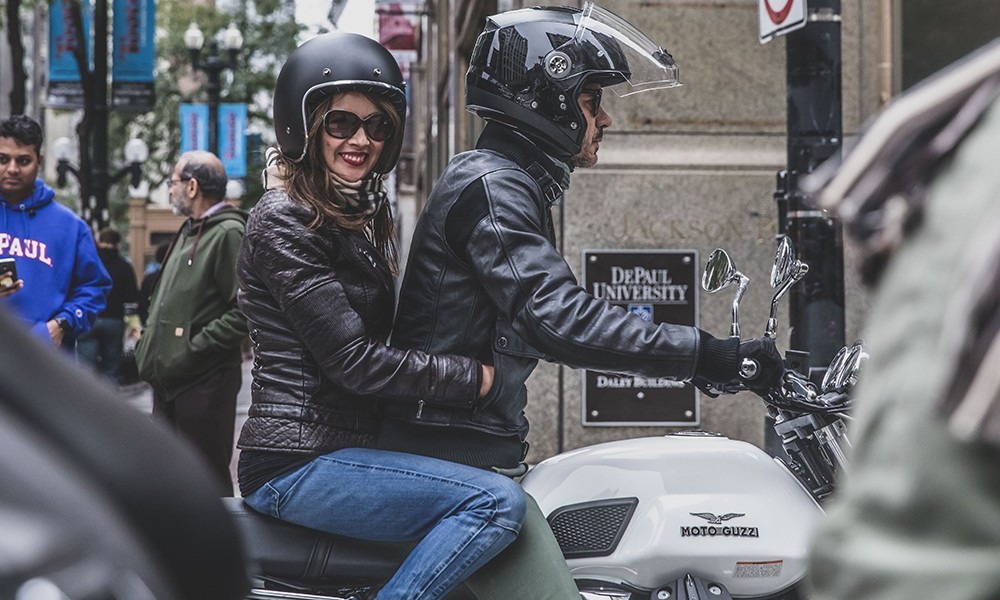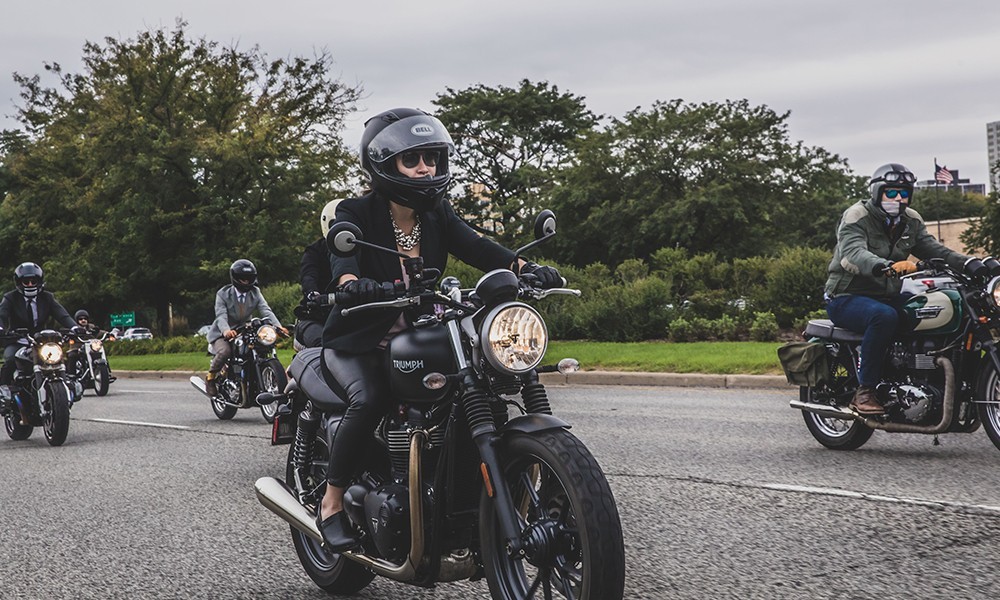 "Don't be afraid to ask your friends for a few bucks, and don't be afraid of failing. Generally speaking, I think people sometimes don't do things because they're afraid of failure and putting themselves out there. I get it, but the cause is too important. DGR fundraising and support of the Movember Foundation has made a real difference. Two of my oncologists have been recipients of Prostate Cancer Foundation (PCF) Challenge Awards, funded in part by the Movember Foundation (and in turn, the DGR). PCF is doing fantastic work cutting the red tape in research and has accelerated the pace of real-world impacts more than people know. The Movember Foundation and the DGR are a huge part of that success. If all registered riders from last year raised only $20, the results would have been absolutely huge. I love the support and show of force of all the riders wearing tweed and riding cool bikes, but somehow moving those riders off the sidelines and raising just a few bucks --- it would make a huge difference."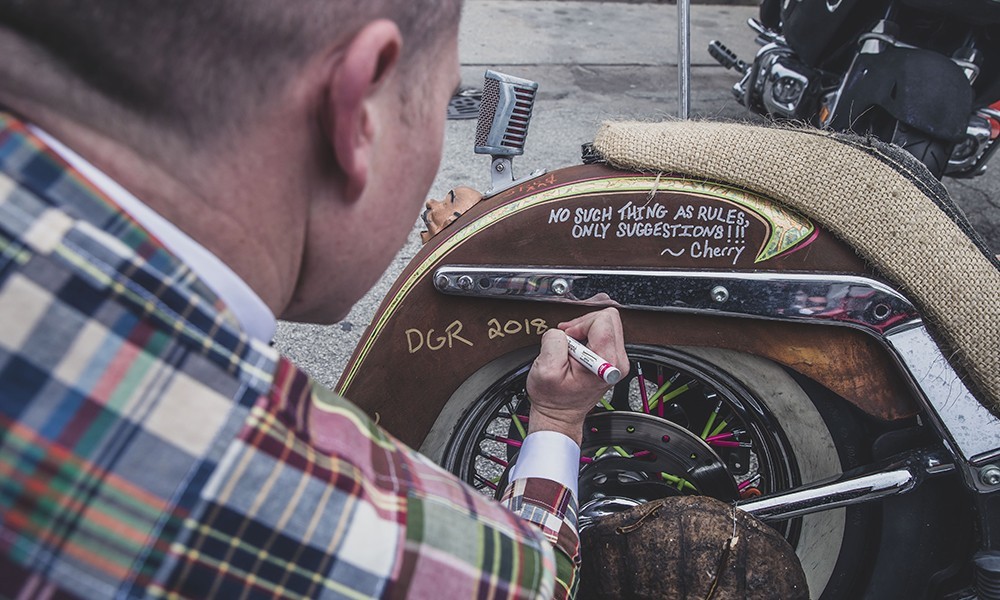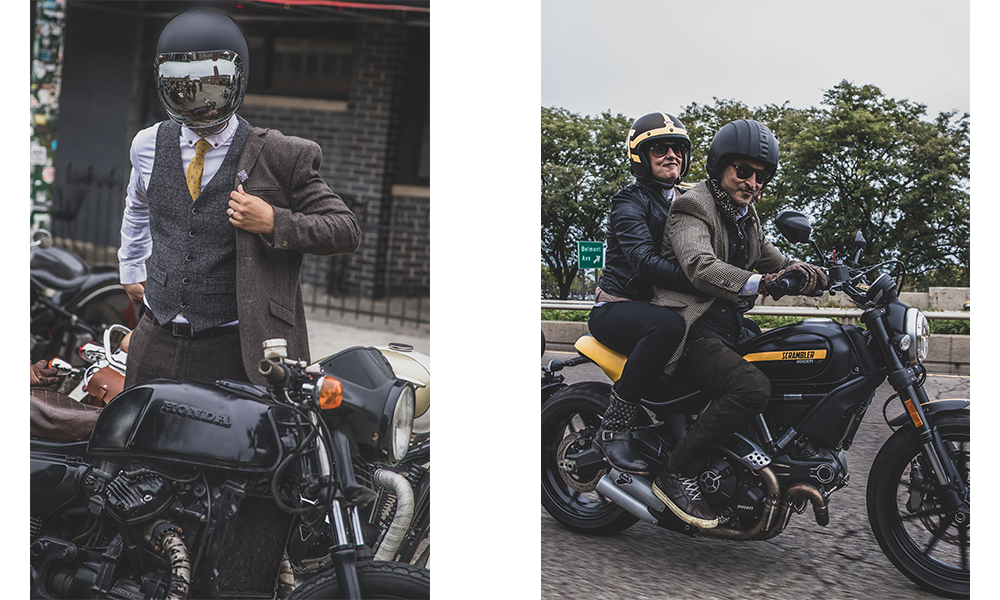 There really is no secret to fundraising. We're all tied to this event with our own reasons, connected through experience and a drive to make this a better world for all. Using your profile as a platform to share your story is your most powerful tool to fundraise. That, and starting the conversation with those around you. Take Brian's advice, and share your story. You'll be surprised how many people around you will rise to the call and help you in your journey.
Brian, thank you for your honesty, and for taking the time to share your story. We're honoured to have you as an ambassador for our cause.
If you are a host, rider, or supporter of DGR and would like to share your story, we'd love to hear it. Please get in touch with us at stories@gentlemansride.com.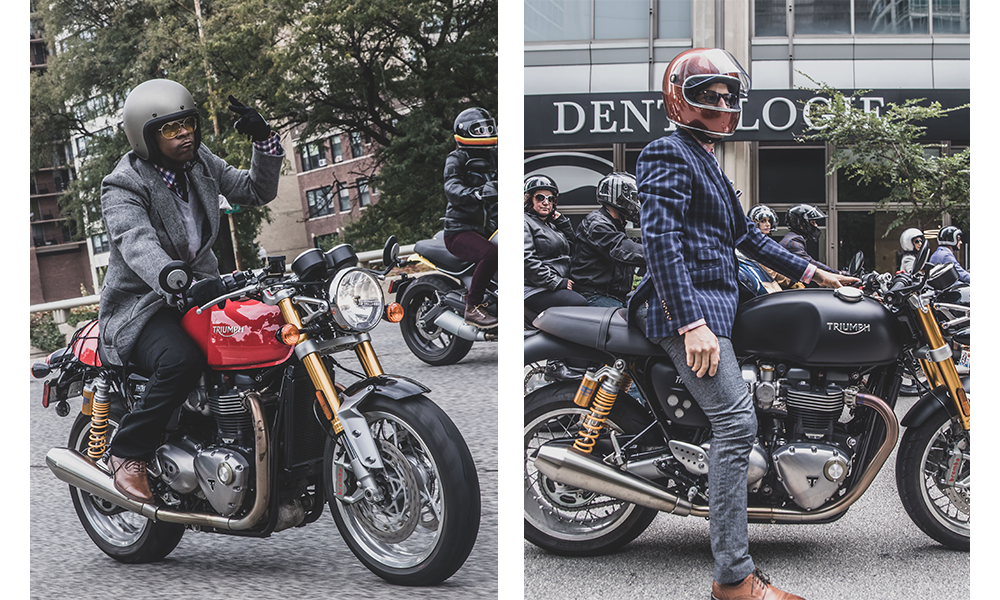 Photography by Sebastian Hagen
Related Articles
---