Leaving Tracks: Bobby Haas, 2021 DGR Ambassador
The term "motorcycle mecca" has been overused these days by events that draw a larger-than-average crowd to an area that was chosen simply due to its accessibility, but that's not quite what a mecca truly is. It should be a sacred place where people make their pilgrimage to pay homage and respect to culture and practice. Most people dream of mounting their bikes and making the pilgrimage to a motorcycle mecca of their choosing in what can only be explained as a life-changing journey. One that speaks to them as a motorcyclist, and to the subculture of motorcycling they belong to. While most journey to find their mecca, Bobby Haas took a pilgrimage of a different sort by constructing his very own in the form of the Haas Motorcycle Museum in Dallas, Texas. The Haas Motorcycle Museum has quickly become a true motorcycle mecca, giving space for the custom motorcycle scene to flourish by fuelling some of the most incredible builds from the best builders on the planet. If you're wondering what kind of man it takes to do something like this, you'll quickly learn that there is only one answer to that - Bobby Haas.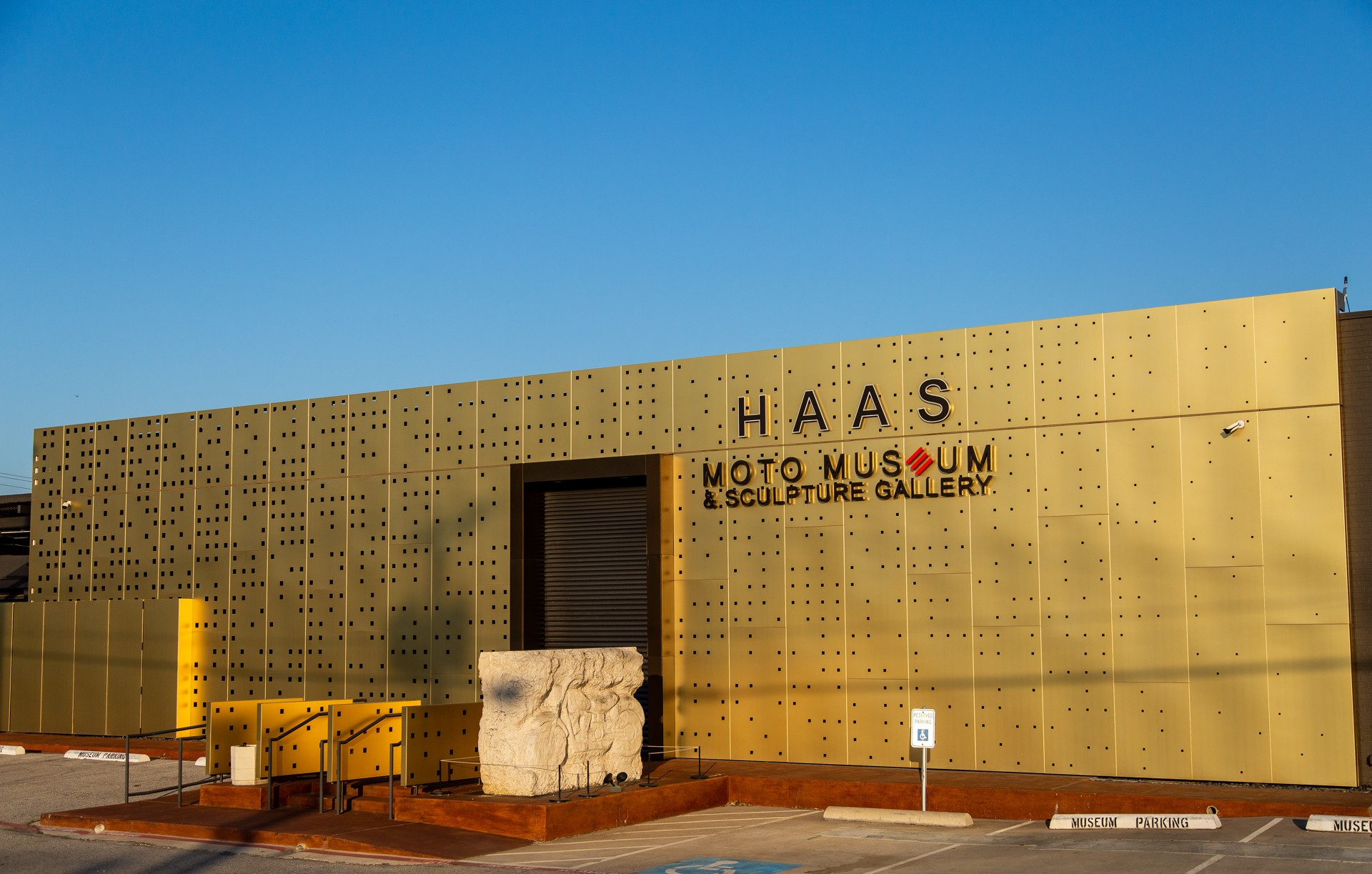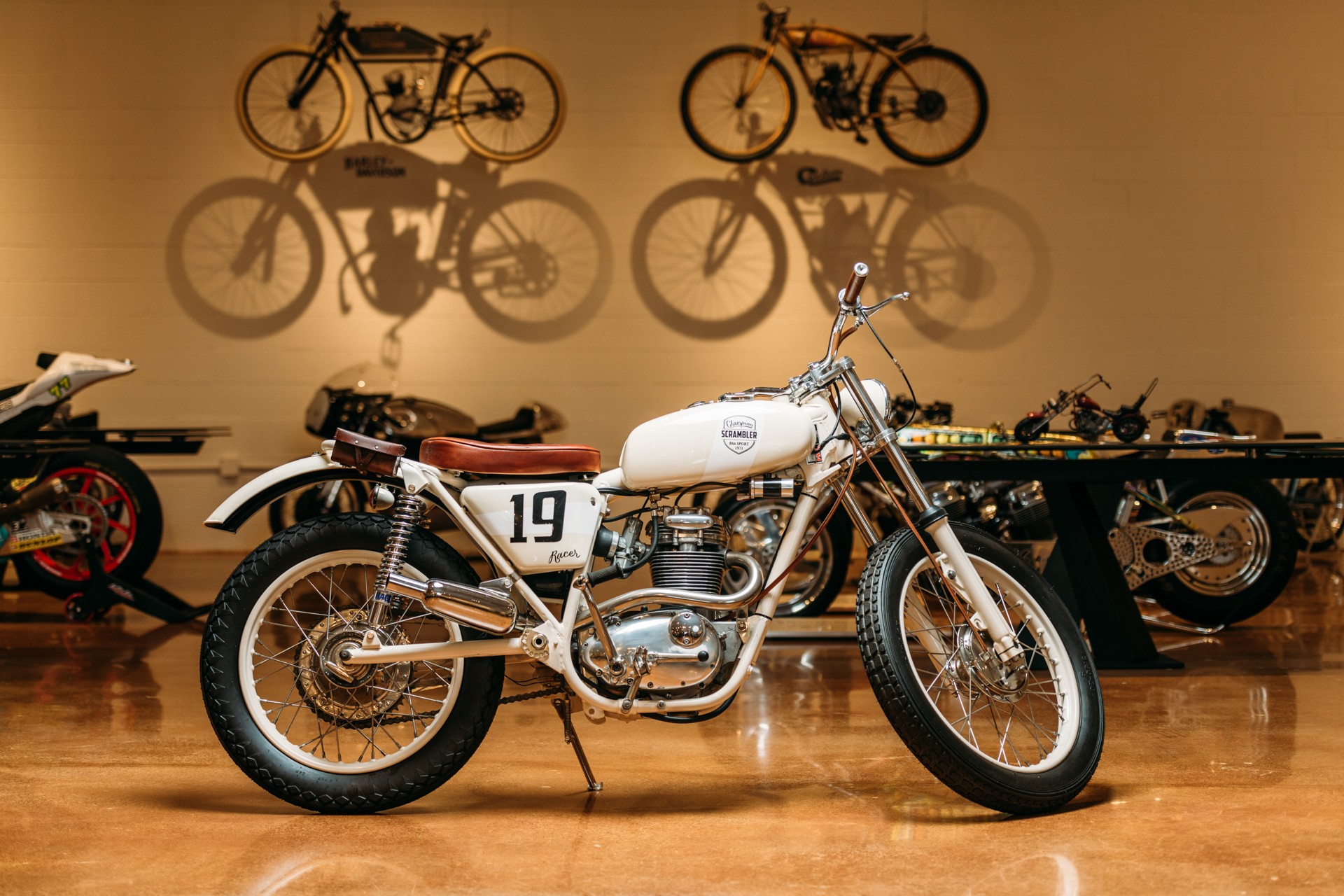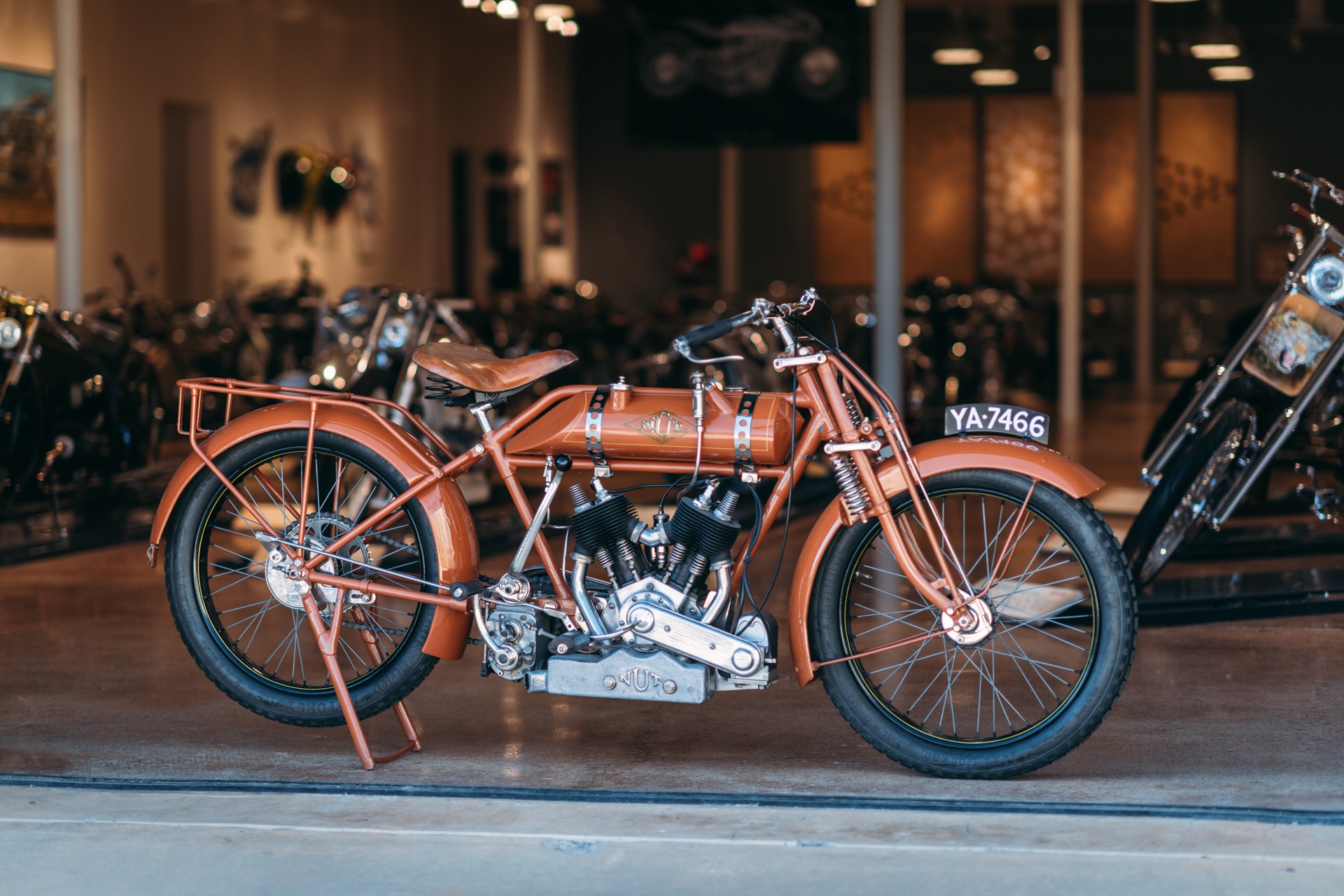 Bobby has had quite a colorful life; a story that was expertly told in the recently biographical documentary, LEAVING TRACKS. It would be impossible to tell his whole story in a single editorial, so please take some time to watch the film. You'll learn about Bobby's life; from his time as a Wall Street financier making a fortune on soft drinks to purchasing his first-ever professional camera in his 40's and shortly after becoming a highly regarded aerial photographer to be featured in two of the most widely distributed National Geographic publications, to finally kick-starting his love-affair with motorcycles in 2011 at the age of 64. It's clear that Bobby does things in a way that only Bobby can, which is no surprise that he redefined custom motorcycle culture within his own avant-garde framework.
LEAVING TRACKS tells the intimate and compelling story of the founder of the Haas Moto Museum, and his immense impact on the lives of the custom builders whose masterpieces elevate the Museum to the pinnacle of its industry. Beneath his success as a financier and Nat Geo photographer, Bobby Haas grapples with a lifetime of trauma in his quest to create a museum like no other. The film probes the surprising affection that develops between the founder and the custom builders, who are united by their shared chase for perfection. Embedded in the Museum's rolling works of art that exude danger and speed are the universal challenges of human endeavour.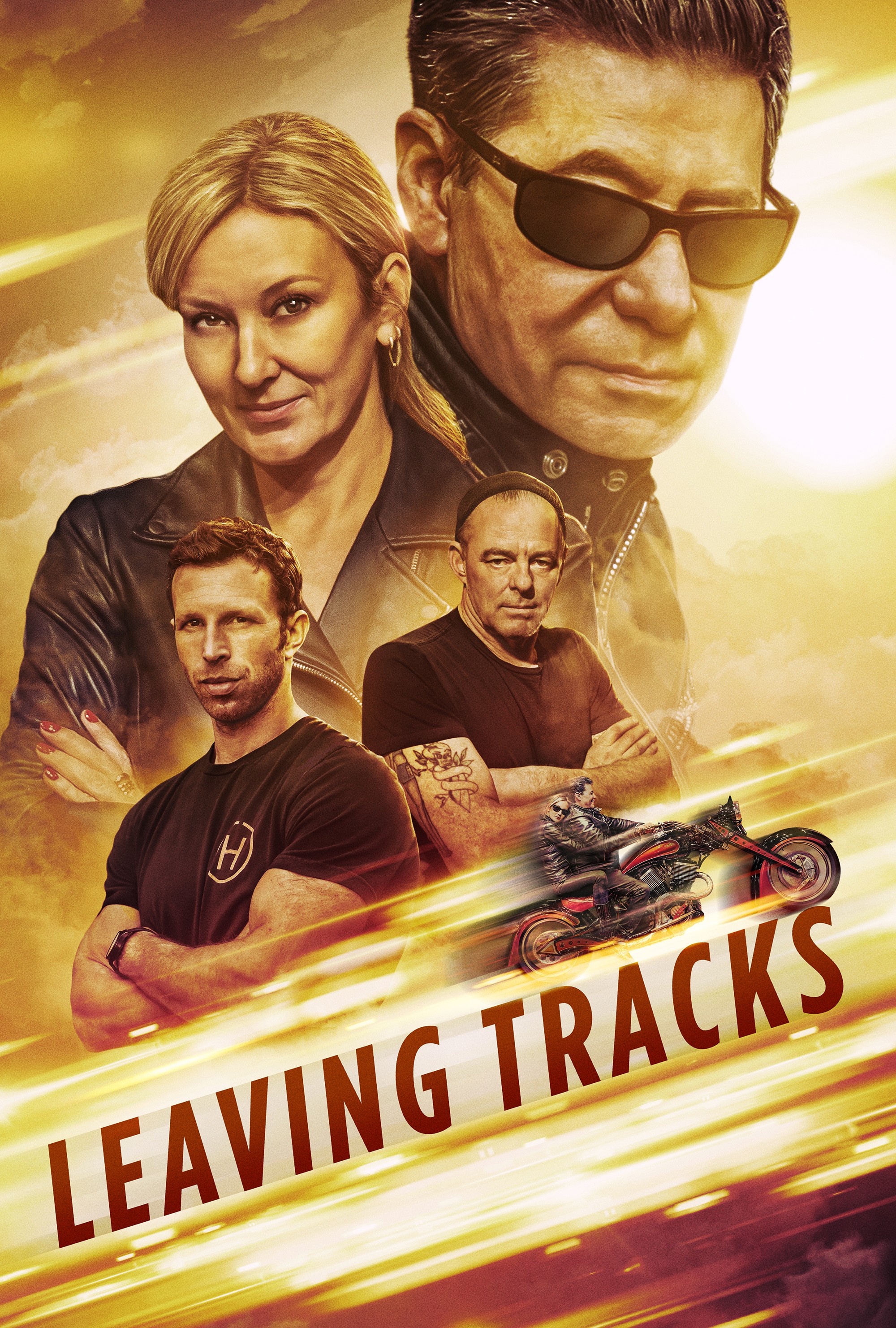 Adding to Bobby's long list of achievements, this year we add one more title to the multipotentialite - official ambassador to The Distinguished Gentleman's Ride. But before delving into his more recent - but hardly his most impressive - achievement, we took some time to get to know the LEAVING TRACKS protagonist and learn about his talent, passions, and motivations.
Many of you would be familiar with Bobby's historical background. Beginning with his life in Wall Street, in an industry designed only for revenue and strategic investments - a far cry from his current project of investing in the passions of motorcycle builders. "Before entering into private equity (the "Wall Street" phase of my life), I practised law for a handful of years. The move into private equity was motivated primarily by a desire to achieve financial security for myself and my children. In those days, I was laser-focused on that objective, which I assumed would occupy the rest of my professional life or at least well into my 60s or 70s. We managed to catch a strong tailwind in the early days of private equity (the "land rush days"), and all of a sudden those ambitions were realized far earlier than I ever anticipated (when I was in my early 40s), which was thrilling and disorienting at the same time. It prompted a period of deep introspection, asking myself "Is that all there is? What do I do now?"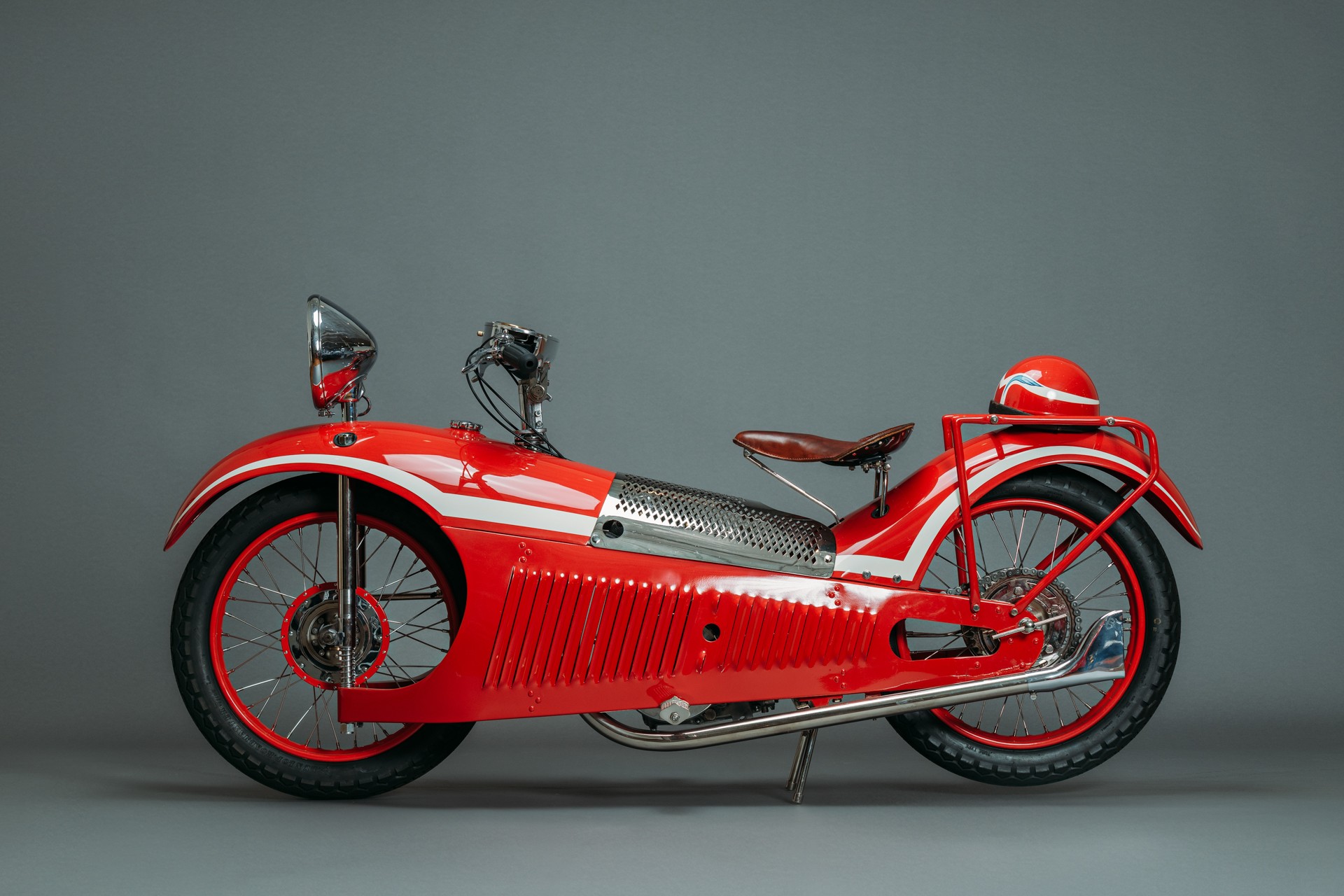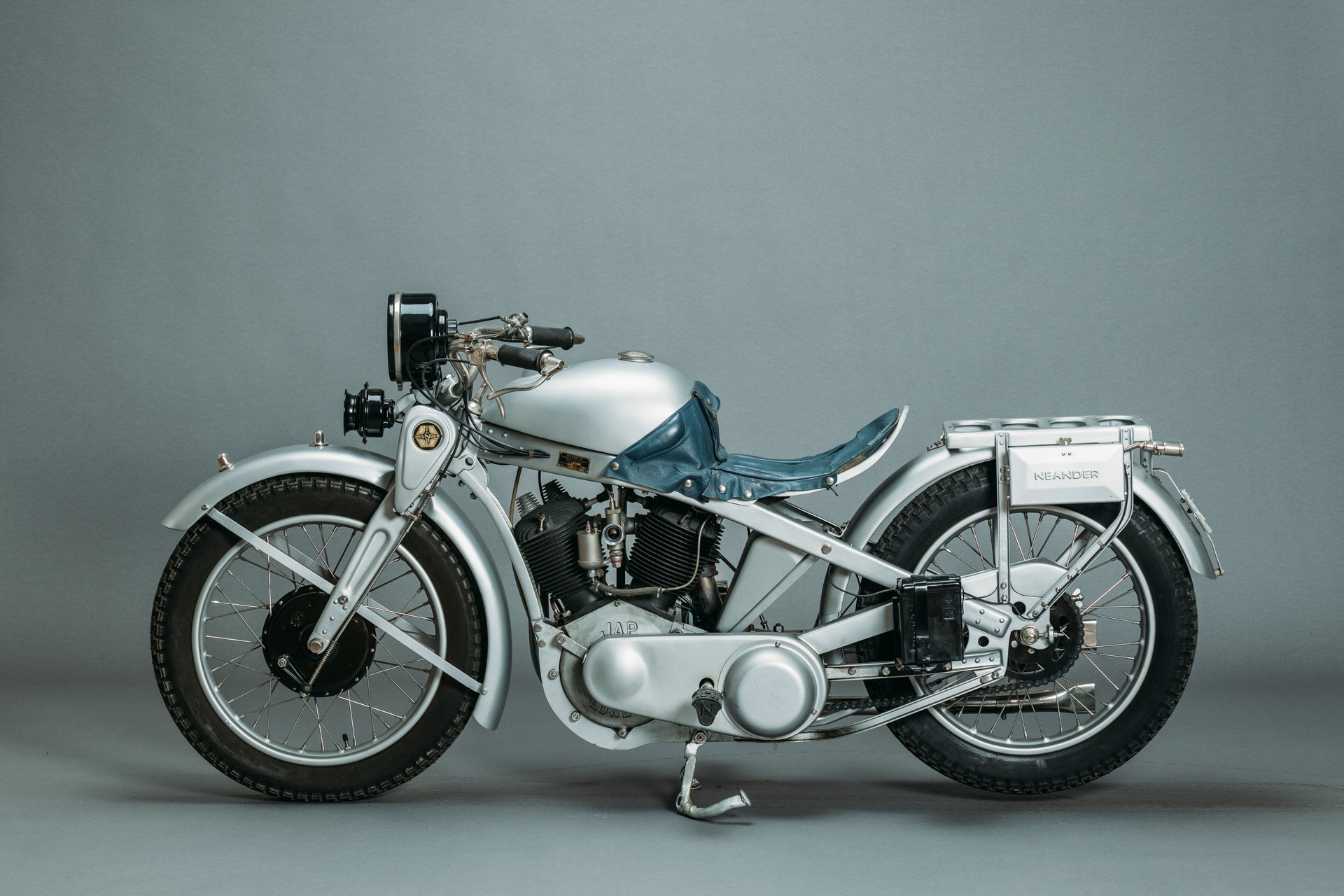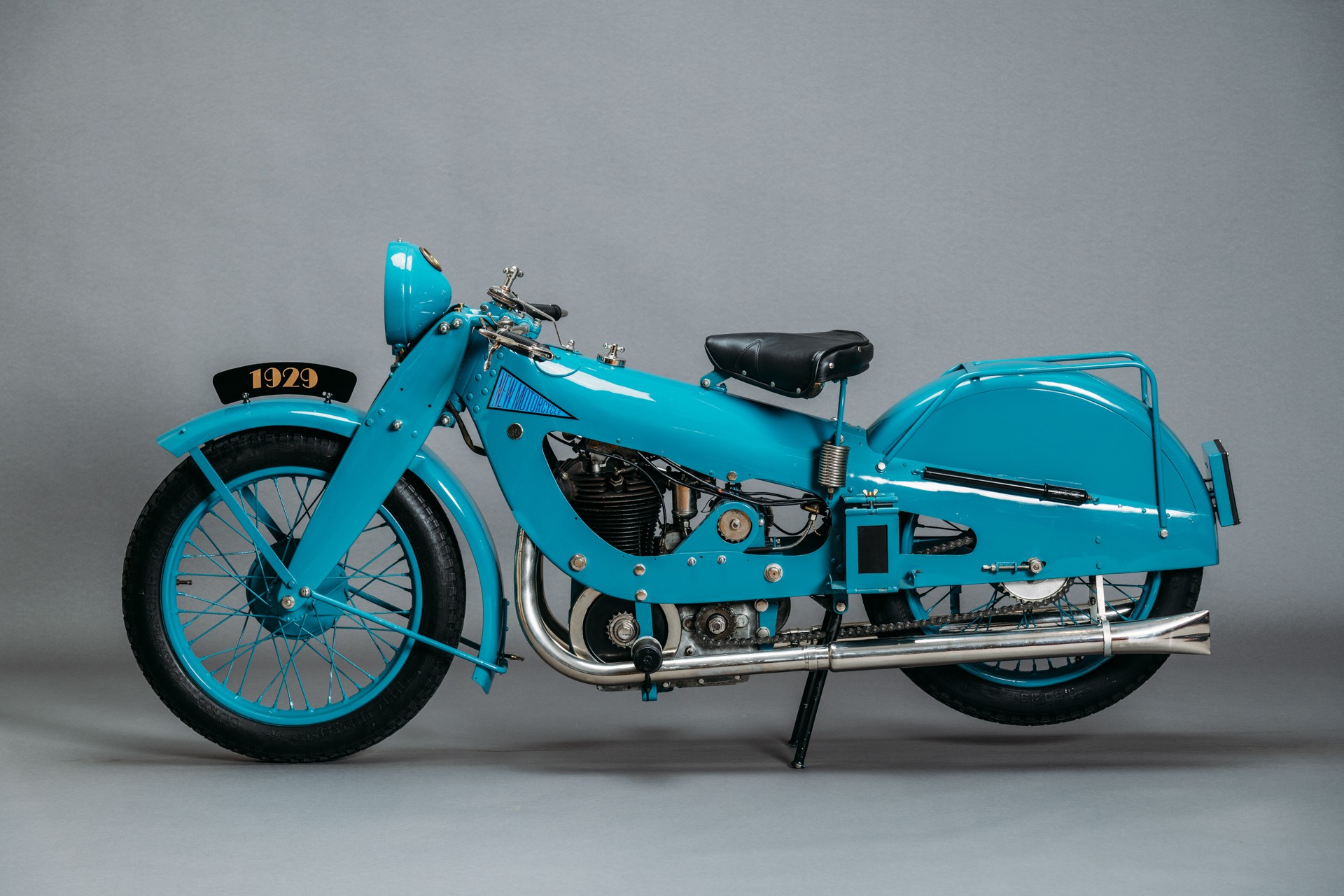 That existential question led Bobby into a polarizing direction to Wall Street; into a store to purchase his first-ever camera, and set him on a path to push the limits of traditional photography by mixing his love of travel with his fear of heights. What good is doing something different if it doesn't scare you a little?
"The interest in photography was an outgrowth of my extensive travels throughout the wilderness of Africa, which is about as far away from Wall Street as you can get, both geographically and mentally. I was simply mesmerized by the timelessness and the grandeur of the African wilderness, and one day I took a "flip" (a ride) in a helicopter with my cameras, took the doors off, and leaned out (despite an extreme case of acrophobia). Strangely, I no longer felt the fear of heights … I just felt that "this is where I was destined to pursue photography." And that pursuit eventually led to the portals of National Geographic, which is the pinnacle of professional photography. Yes, leaning out of helicopters and small planes with the doors off is definitely risky, and we did have a few "incidents" over Africa, Latin America, and the Arctic, which is where I spent my decade-long career with Nat Geo. The risk is part-and-parcel of the thrill … and it's also part of the reason why there weren't a bunch of fellow lunatics up there with the doors off taking photos."
If you've been paying attention, you're probably asking yourself "where do the motorcycles come into it?". Well, that's a fair question and is oddly one that came late, but was born out of the thrill (and lunacy) of hanging out of helicopters and taking photographs. "I acquired my first motorcycle—a Ural sidecar—at the tender age of 64, in part because I was always fascinated with the allure of riding a motorcycle. I probably deceived myself into thinking that a sidecar (with that 3rd wheel on the ground) is inherently much safer than a two-wheeled cycle, even though the riding itself can be just as challenging. There's no question that there were parallels between hanging out of a helicopter and cruising on a motorcycle >>> both activities are inherently risky, you experience speed and the wind in your face, there's a sense of flying like a bird, and both activities are normally a solo adventure. I definitely recaptured on a cycle much of the adventure and "romance" of leaning out of an open helicopter."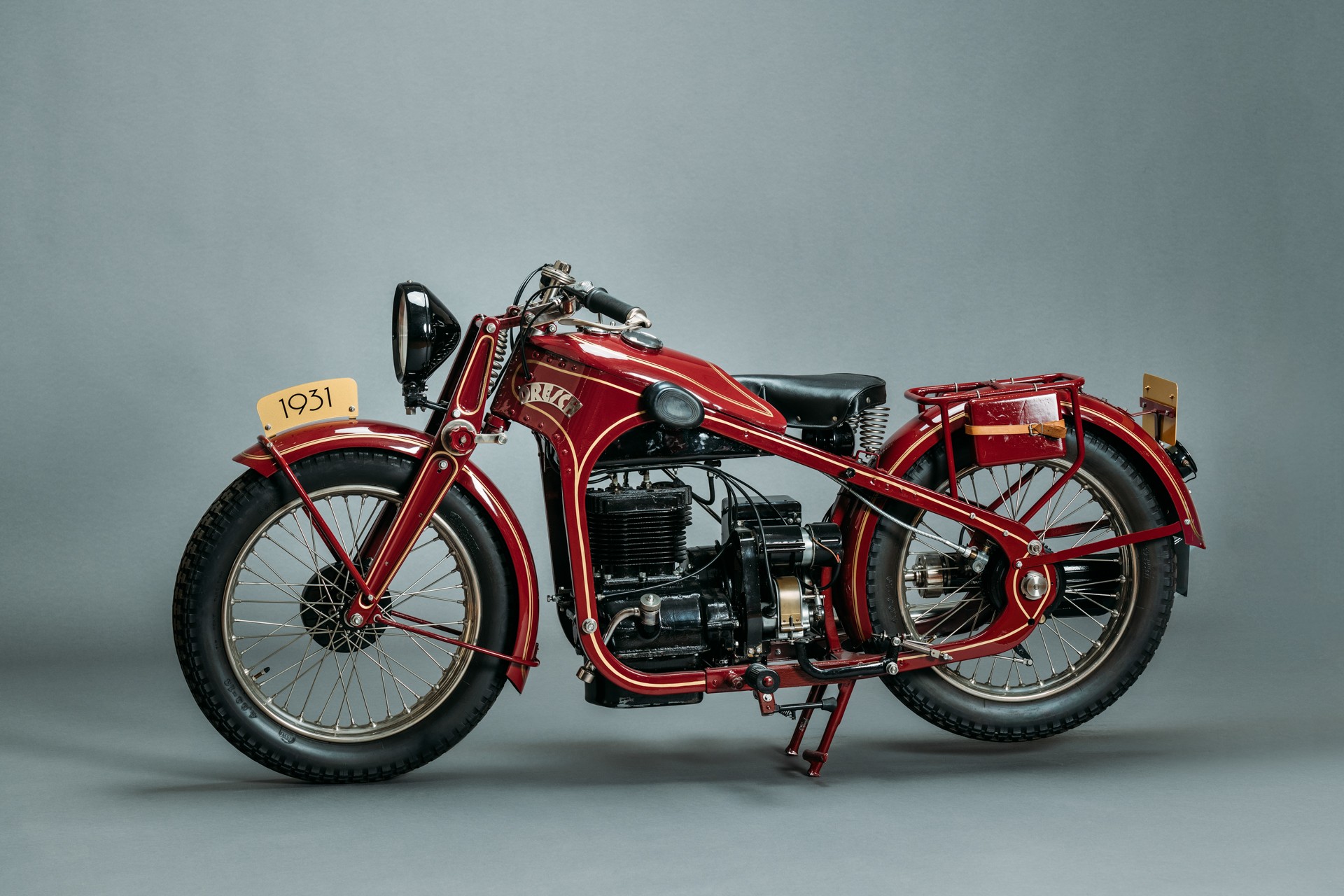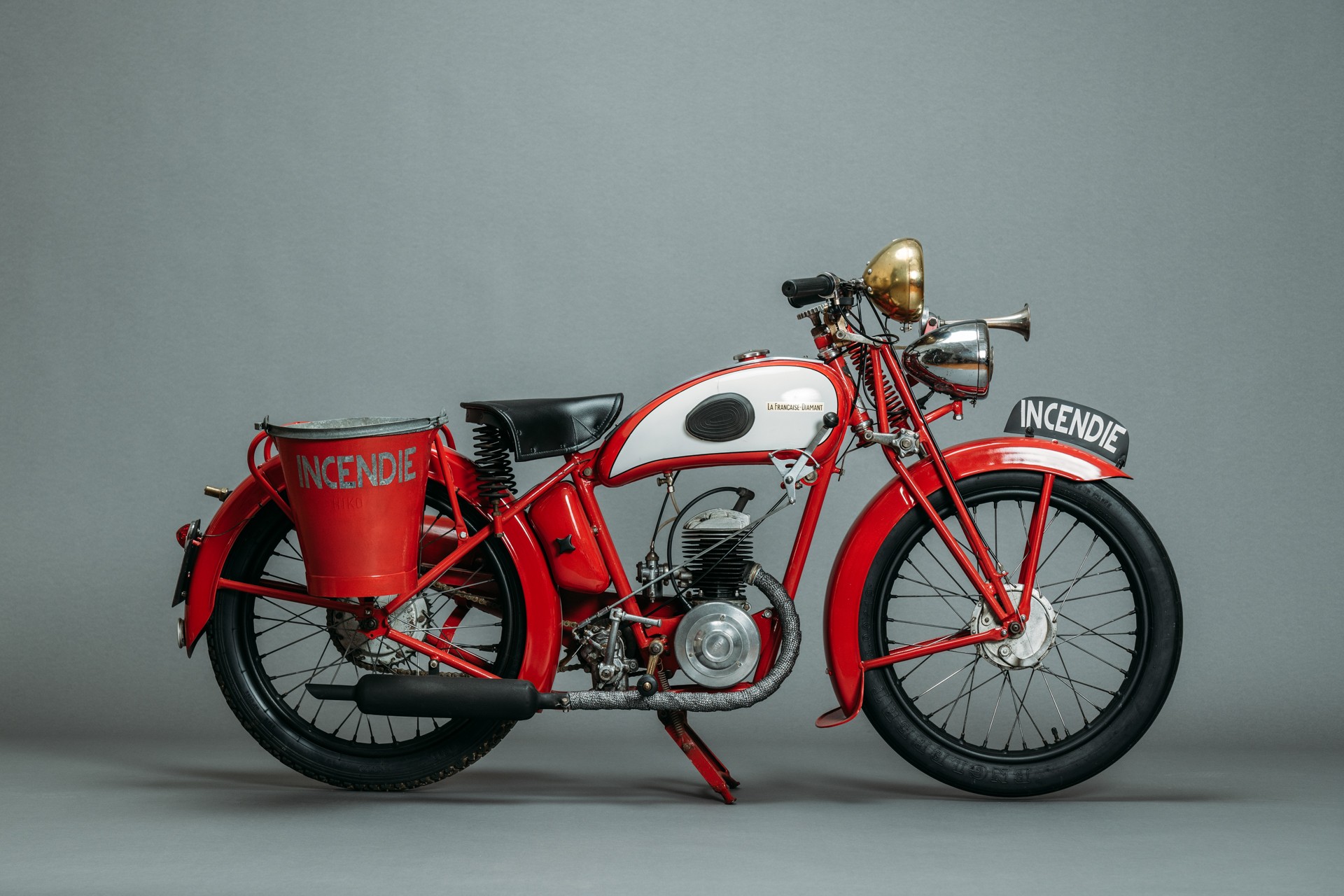 "Once the Collection achieved a certain critical mass (60 or 70 cycles) and my appetite for acquiring cycles had clearly not been satisfied, I thought that the next "logical step" would be to build and curate a major museum dedicated to motorcycles but somehow different from any other moto museum in the world. Unlike a career on Wall Street (where the main beneficiary of your success is YOU), building and curating a museum (much like photography with Nat Geo) allows you to share the fruits of your passion with as wide an audience as possible. Whether it's private equity or photography or building and curating a museum, it's awfully tough to find an untapped niche in an industry that's been around for over a century. But I thought that a large Museum dedicated to both rare vintage cycles and an extremely large collection of custom cycles would be that niche … and one custom cycle led to another and another and another until, lo and behold, we had the largest custom collection of any moto museum in the world."
When amassing a collection of bikes, oddly, you don't realise the connections you're building and the impact you have on the people at the heart of an industry. You're not just buying art or beautiful bikes - you're investing in people and their passions, you're forging an unbreakable bond between machines and the men who made them, and what you start to see is the connection that binds you together. This is the story of LEAVING TRACKS.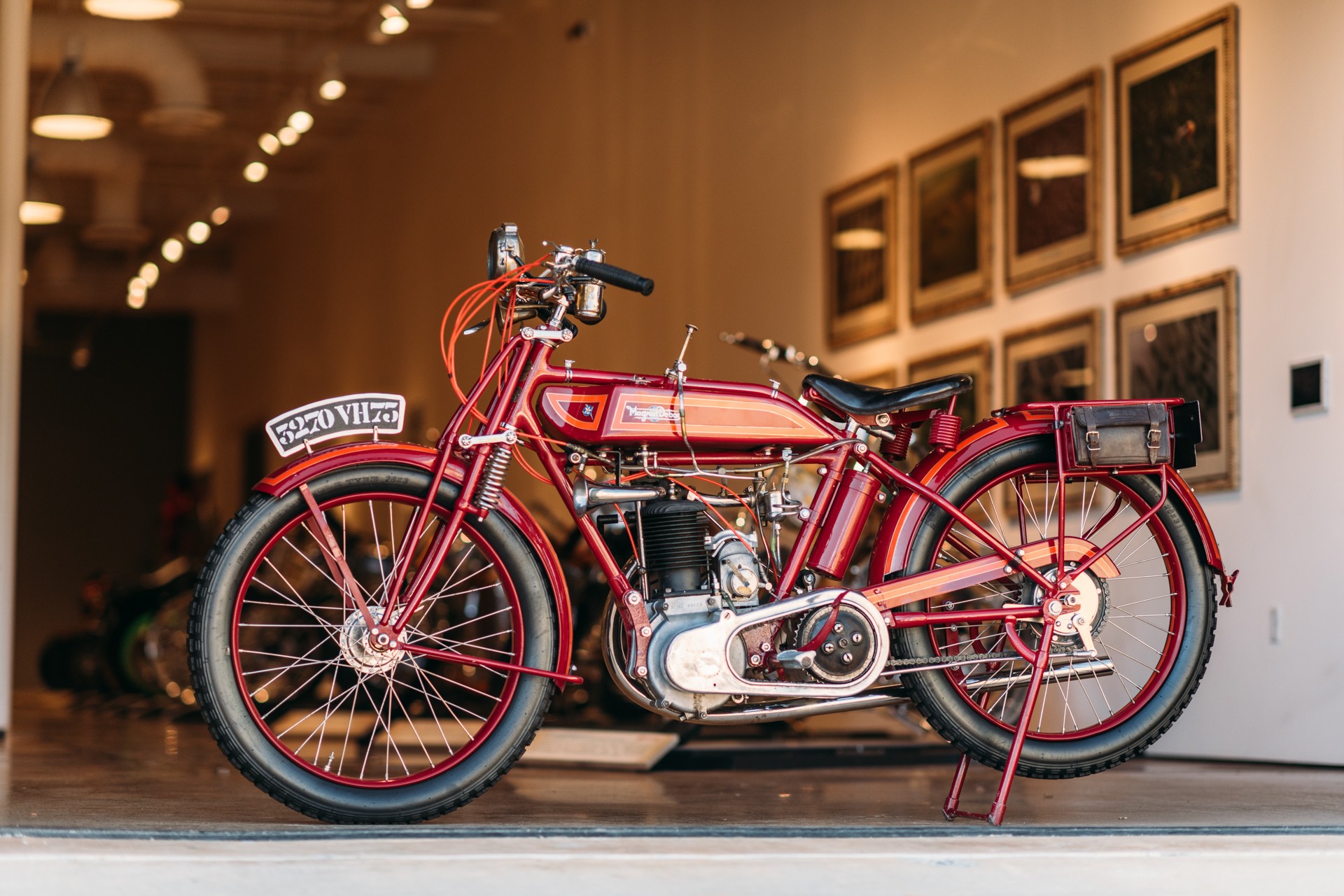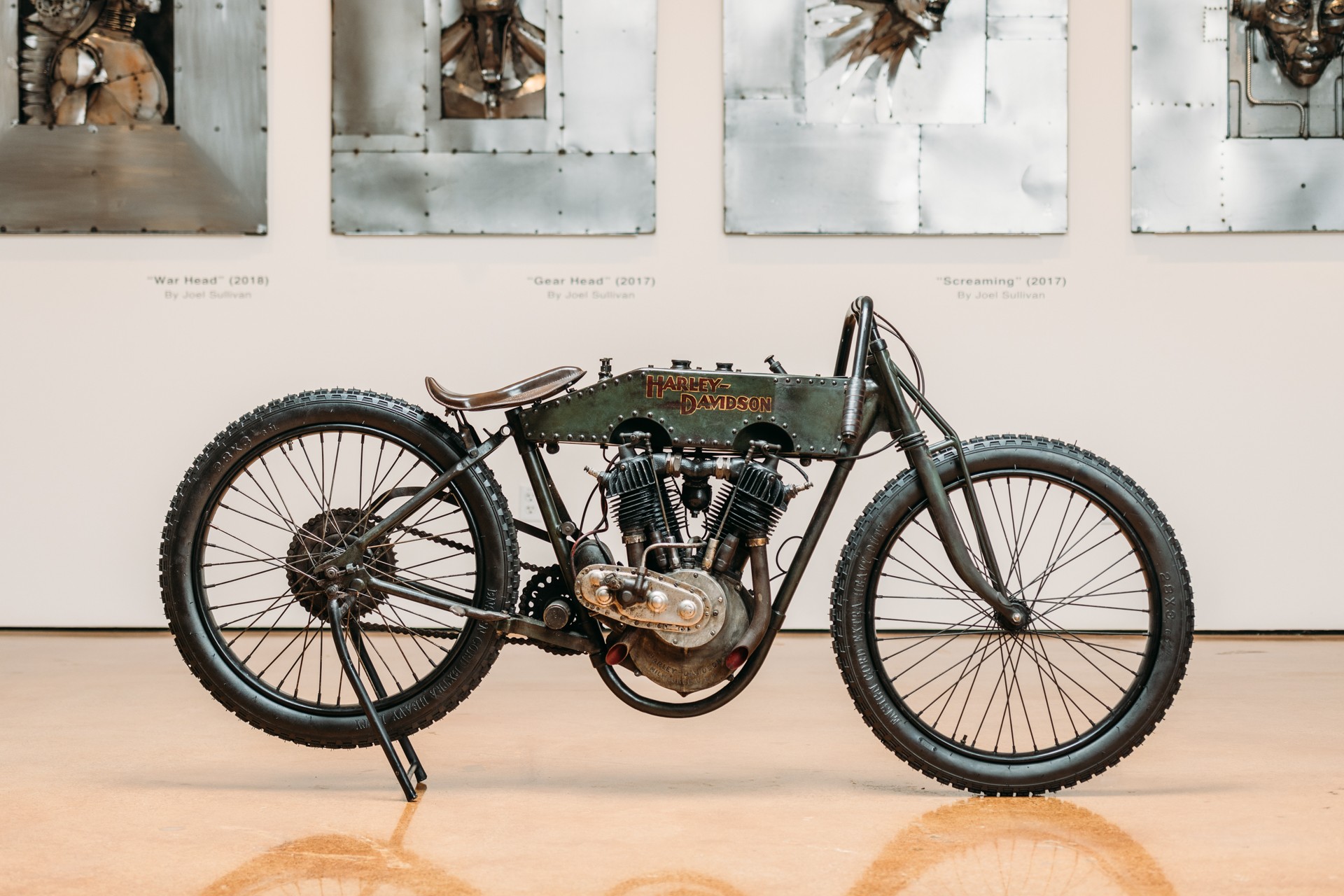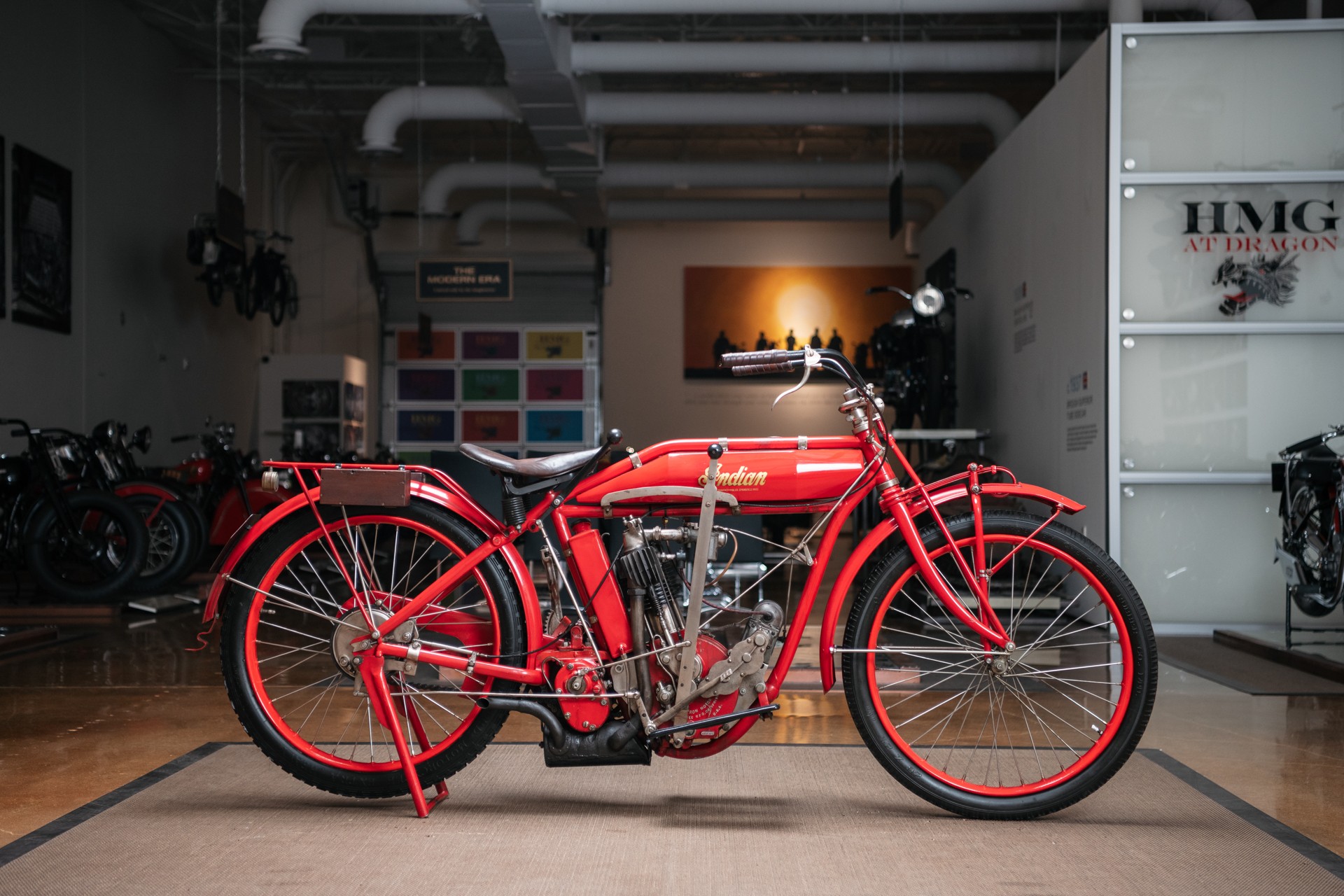 "Once I opened up to our Director-Producer Nick Davis about the series of traumatic episodes (both personal and health) in my past, we both felt that this set of challenges should form the "connective tissue" of the film LEAVING TRACKS. Revealing those episodes and how trauma shapes one's life even more so than triumph would allow the film to delve into the humanistic themes that underlie the narrative arc of the film. And those experiences would help to explain why I felt such kinship with many of the builders who have also stumbled in the potholes of life's journey. Virtually all the builders have experienced life-threatening health episodes or economic and personal struggles which I could relate to, and the commonality of our challenges would help explain why the relationships with the builders were so intensely personal … We were fellow travellers along a bumpy road. Certainly, the Museum and the stunning cycles (both vintage and custom) are integral to the documentary, but the essence of what we have produced is an exploration of life themes to which a very broad audience may relate. Simply the titles to the "chapters" of the film ("Broken Pieces" … "Passion" … "Success" … "Fear" … "Brotherhood" … "Legacy" to name just a few) give the audience a sense of where we're headed … and it's a journey that should resonate with our audience whether or not you have the foggiest idea how a carburettor works (by the way, I don't have the foggiest idea how a carburettor works).
"One of the main reasons why this film and the mission of DGR overlap so seamlessly is the fact that the film explores how challenging the journey of life is, and how formidable the obstacles are in that journey. It is a journey where health crises seem to come out of nowhere, and then pose a risk that "the show may soon be over" or at least it may be forever altered. And issues like depression and PTSD affect even people who we may think "have it all." I've often said that whoever invented life twisted the knob of difficulty one or two clicks too tight. When we have a handful of strong personal connections or are part of a group who has experienced similar challenges, we are comforted by the fact that our challenges are not unique to us … those challenges affect virtually everyone once we delve below the surface. DGR delves below the surface to expose the commonality of our challenges … and hopefully LEAVING TRACKS does as well."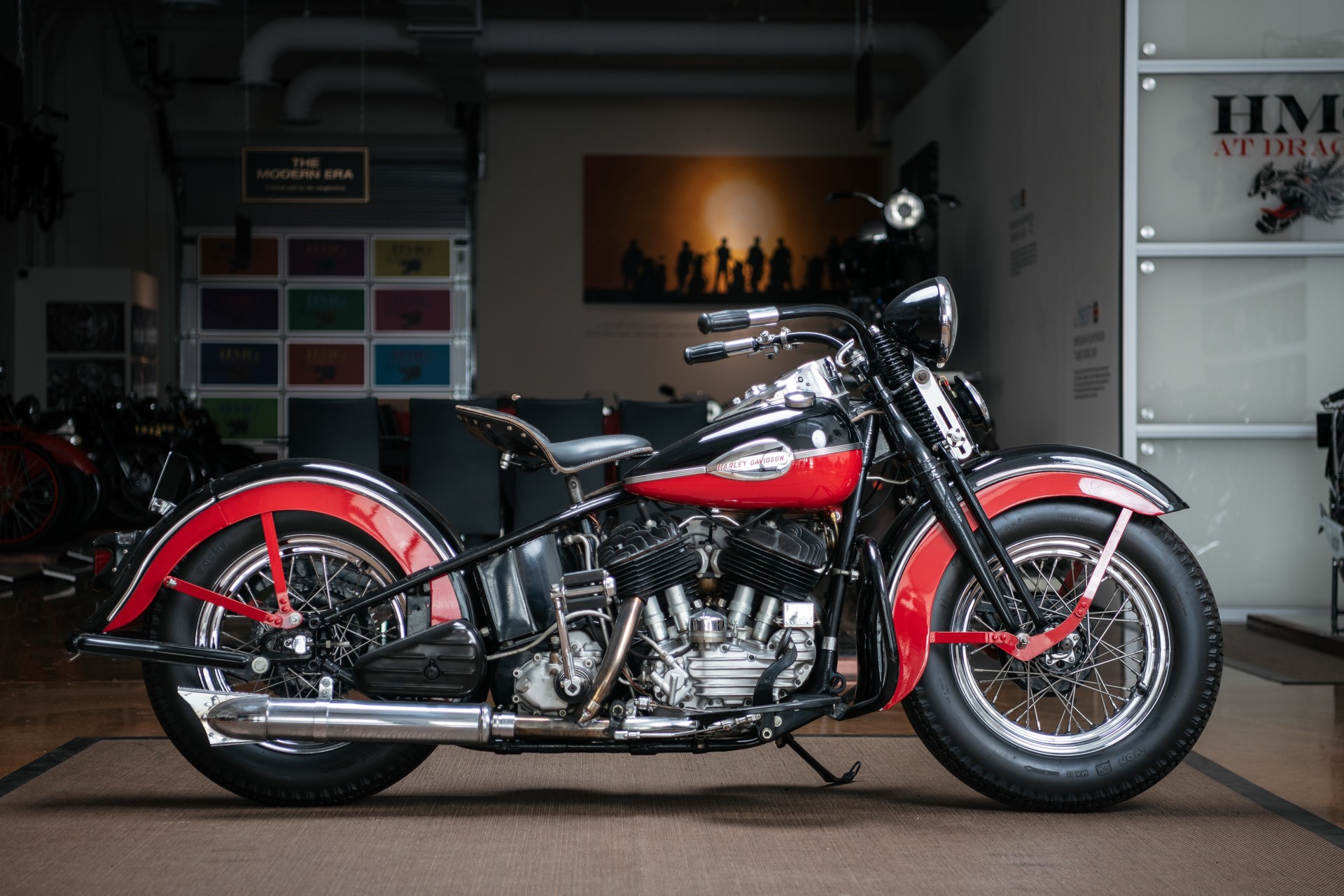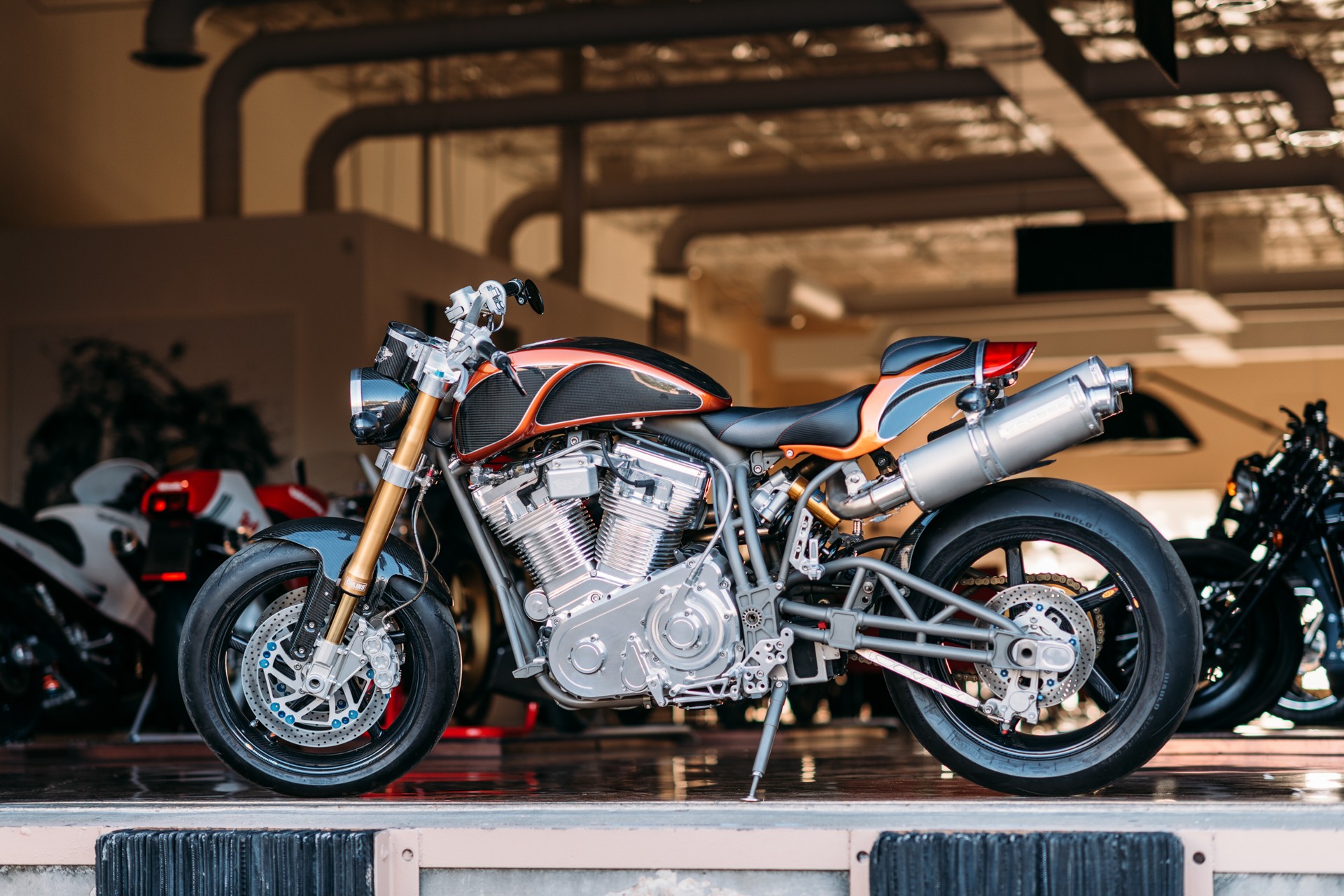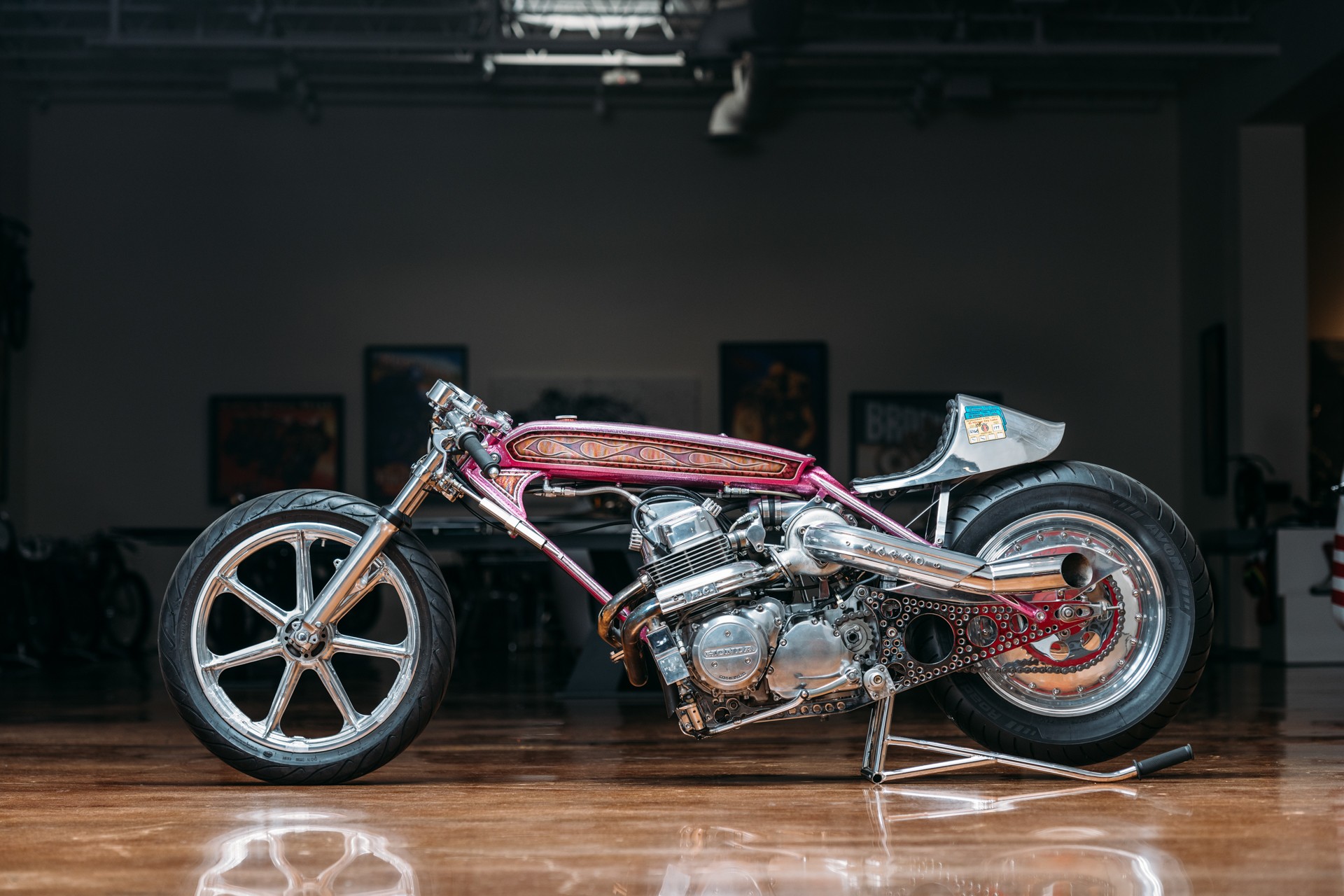 "I truly believe that DGR and its commitment to health issues within the context of a moto landscape is an incredible parallel to the film, in that we both explore life issues within the context of a moto landscape. For DGR and for the film, the motorcycles and the one-day ride are like the Castle of Elsinore immortalized in Shakespeare's Hamlet >>> just as the Castle of Elsinore is the venue where the most serious life themes play out, the motorcycles and the ride are the physical objects and the phenomenon that unite the characters in a noble mission laced through with passion and gravitas. I am exceptionally proud to become a part of that mission." To further the connection between LEAVING TRACKS and The Distinguished Gentleman's Ride, Bobby will be donating a percentage of the film's revenue to the charity event.
"I ride as often as possible, even the short two-mile ride from my home to the Museum. It is a form of adventure and passion and escape. Since I seem to be incurably addicted to pursuing one challenge after another in my professional life, having that escape—however brief it may be—is the lubricant for a life lived on the edge. And I also have the benefit of an incredible Museum partner and life partner in Stacey, who has the sometimes unenviable task of keeping my feet on the ground and my sanity intact … Stacey is aided in that Herculean challenge by my three four-legged sons—Baxter, Murphy, and Cooper—who are always waiting at home with wagging tails and a passel of affection no matter how stressful my day has been.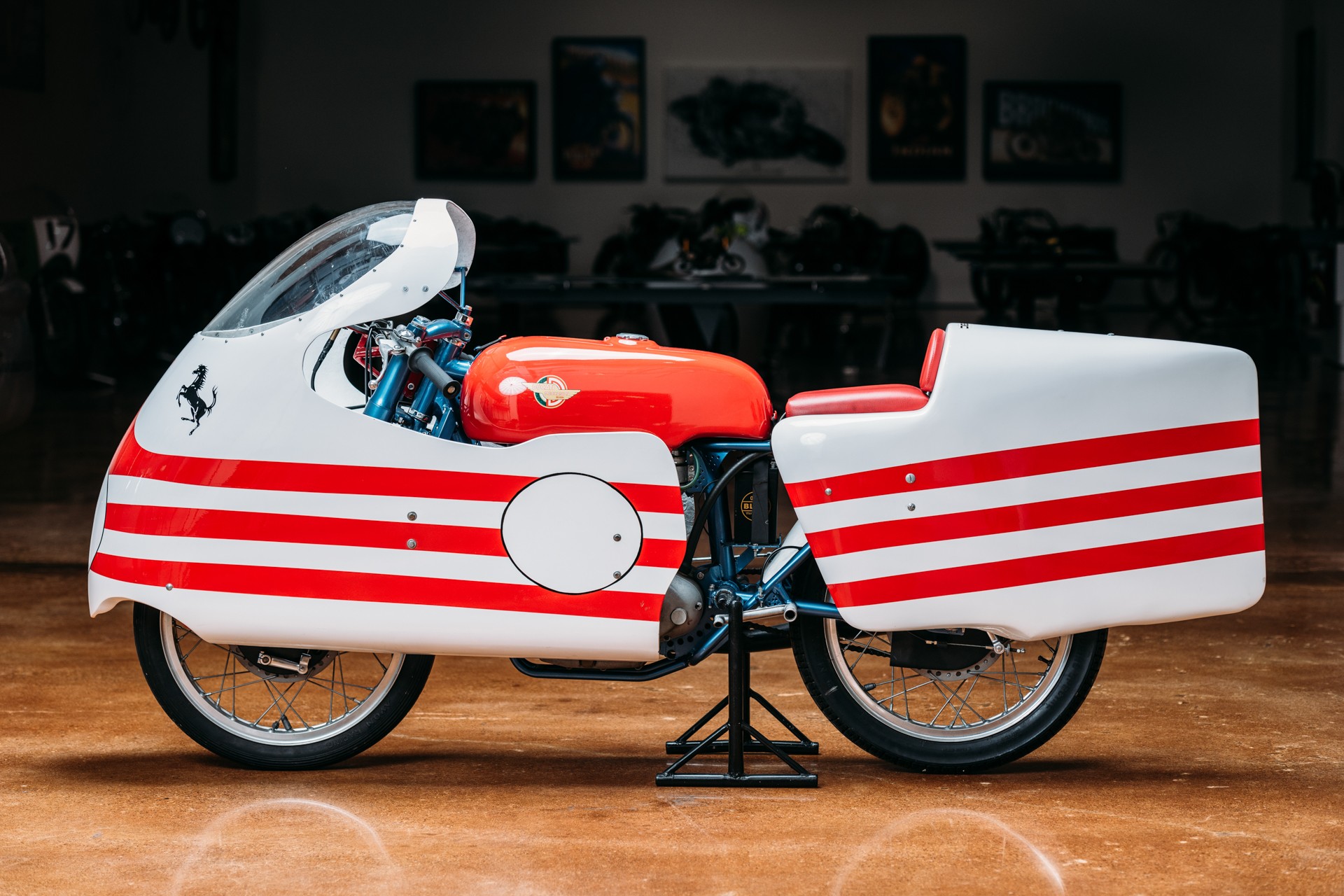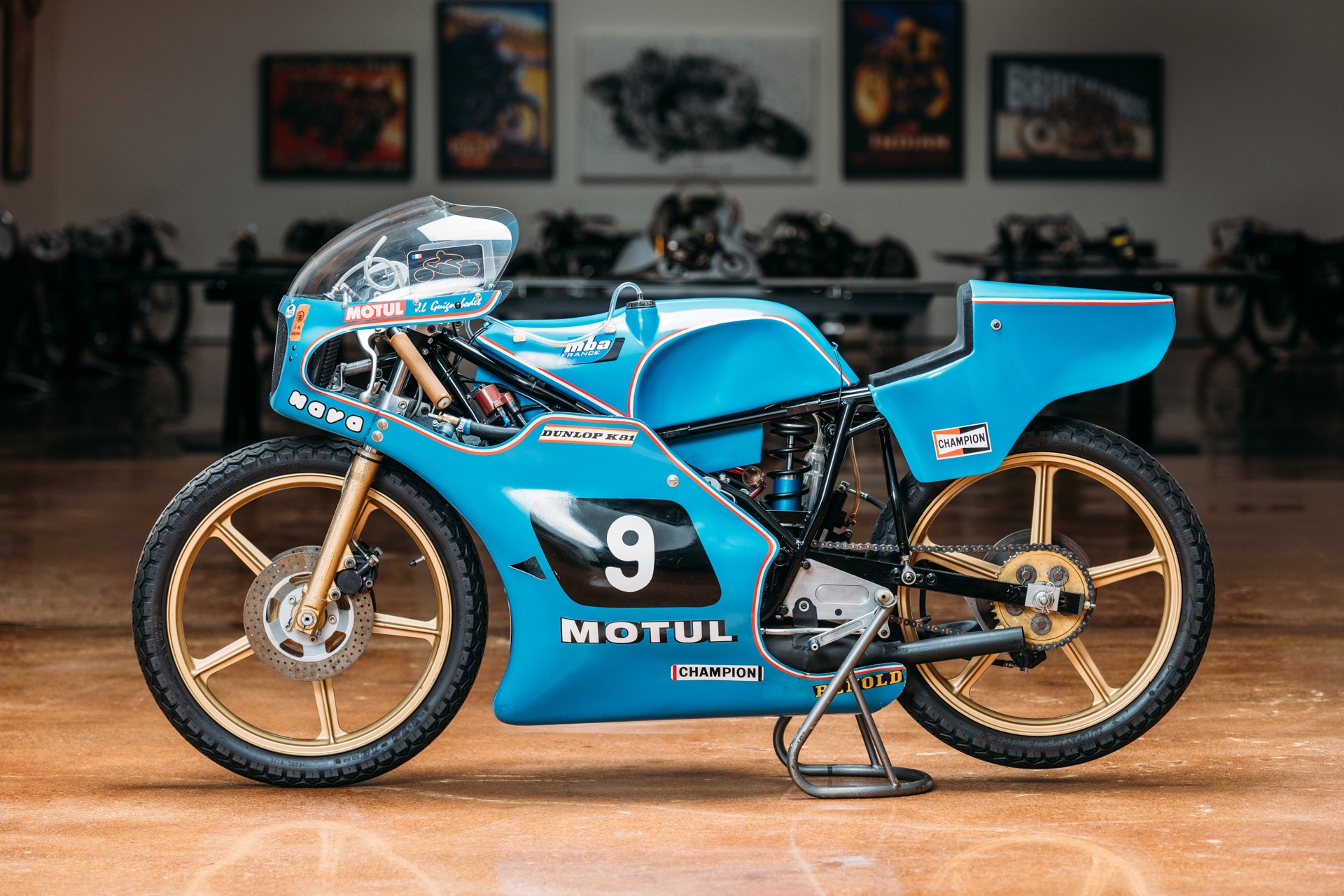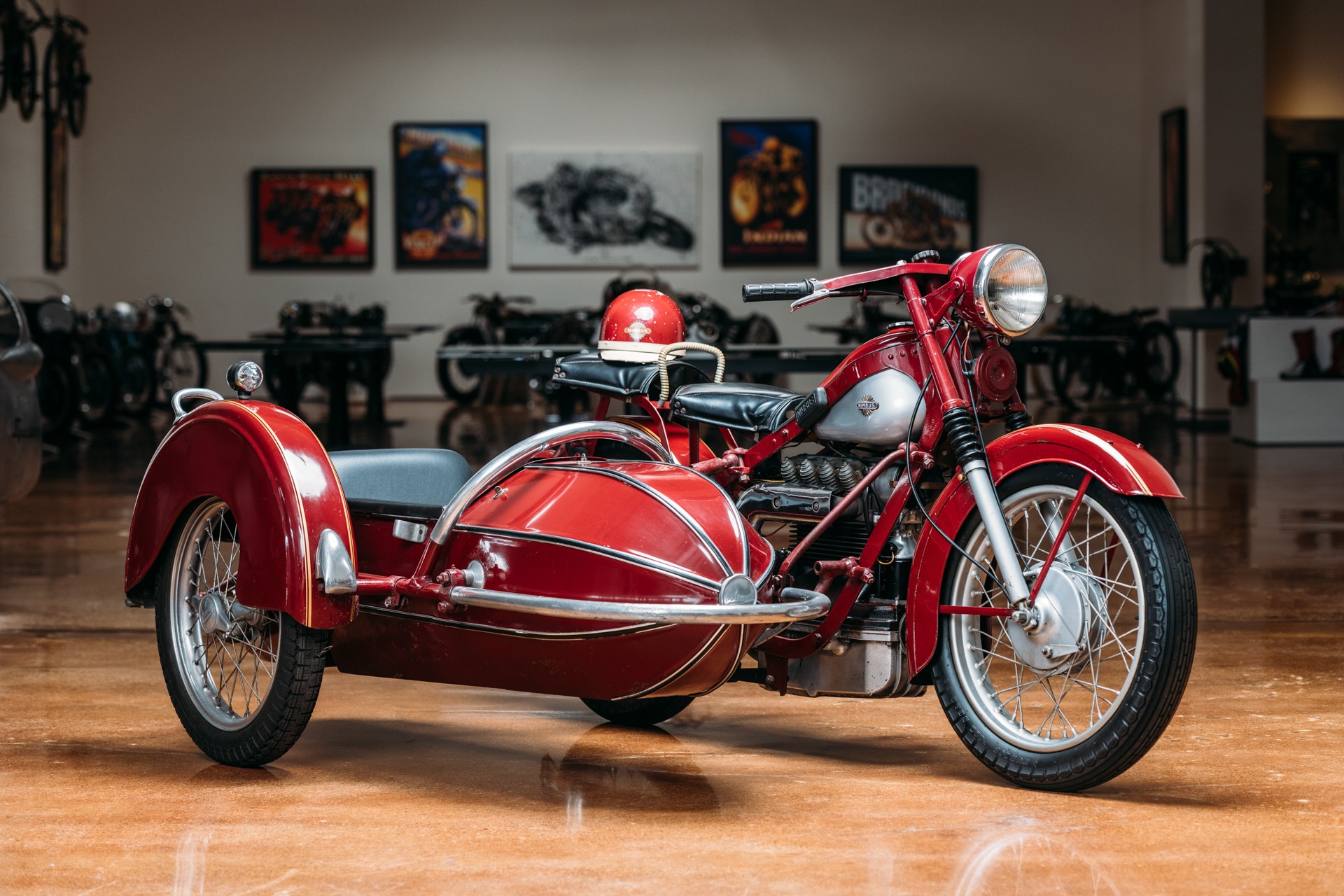 If you've made it this far, then we can almost guarantee that you'll love what you find in LEAVING TRACKS - and fortunately for you, it's available for purchase and streaming. Nestle in and enjoy a story rich in experiences, motorcycles, and human connection.
Thank you, Bobby, for your tireless efforts in enhancing the industry we are all drawn to. The tracks you are leaving will help guide so many people in its wake. You are truly dedicated, and a true ambassador to our collective cause.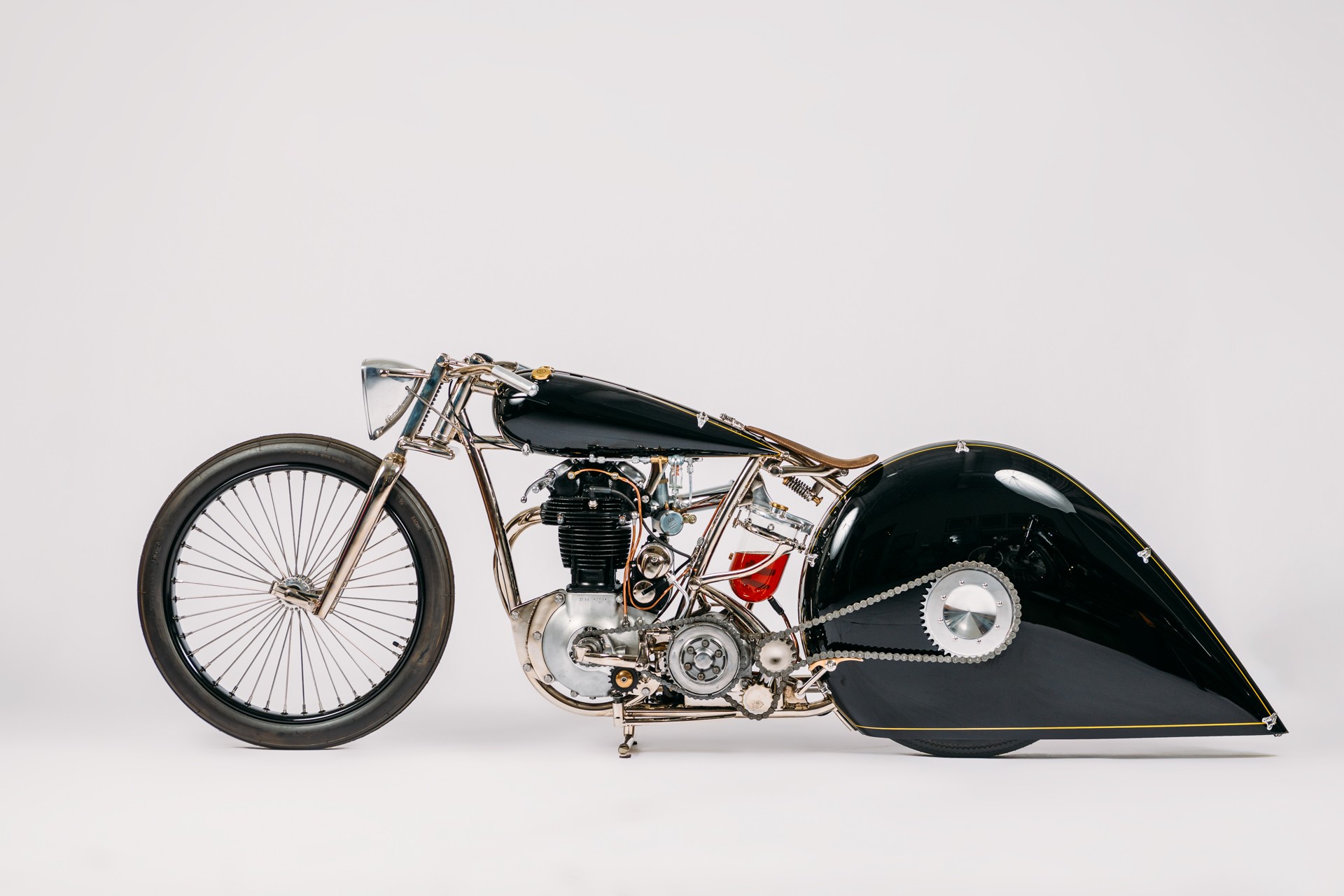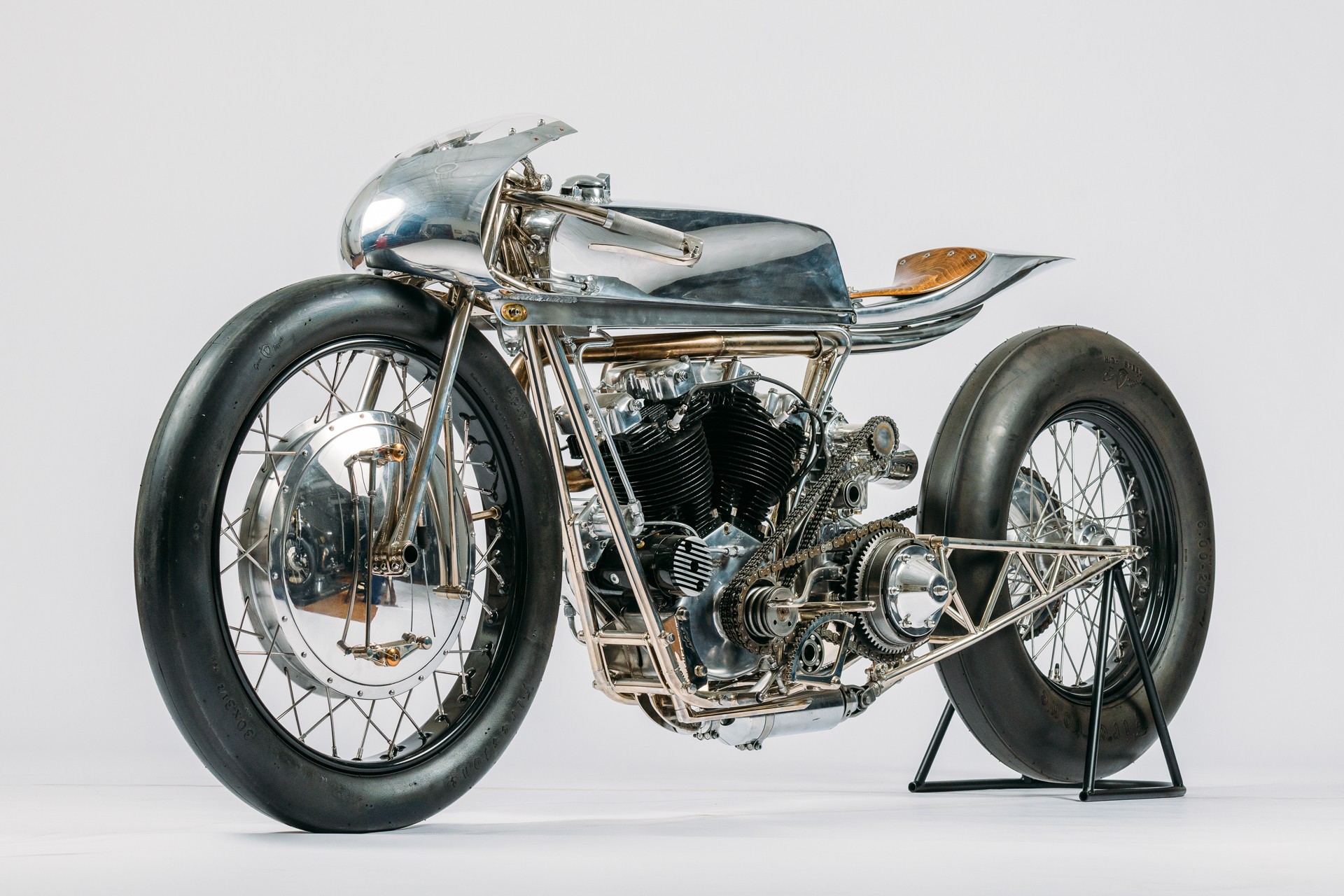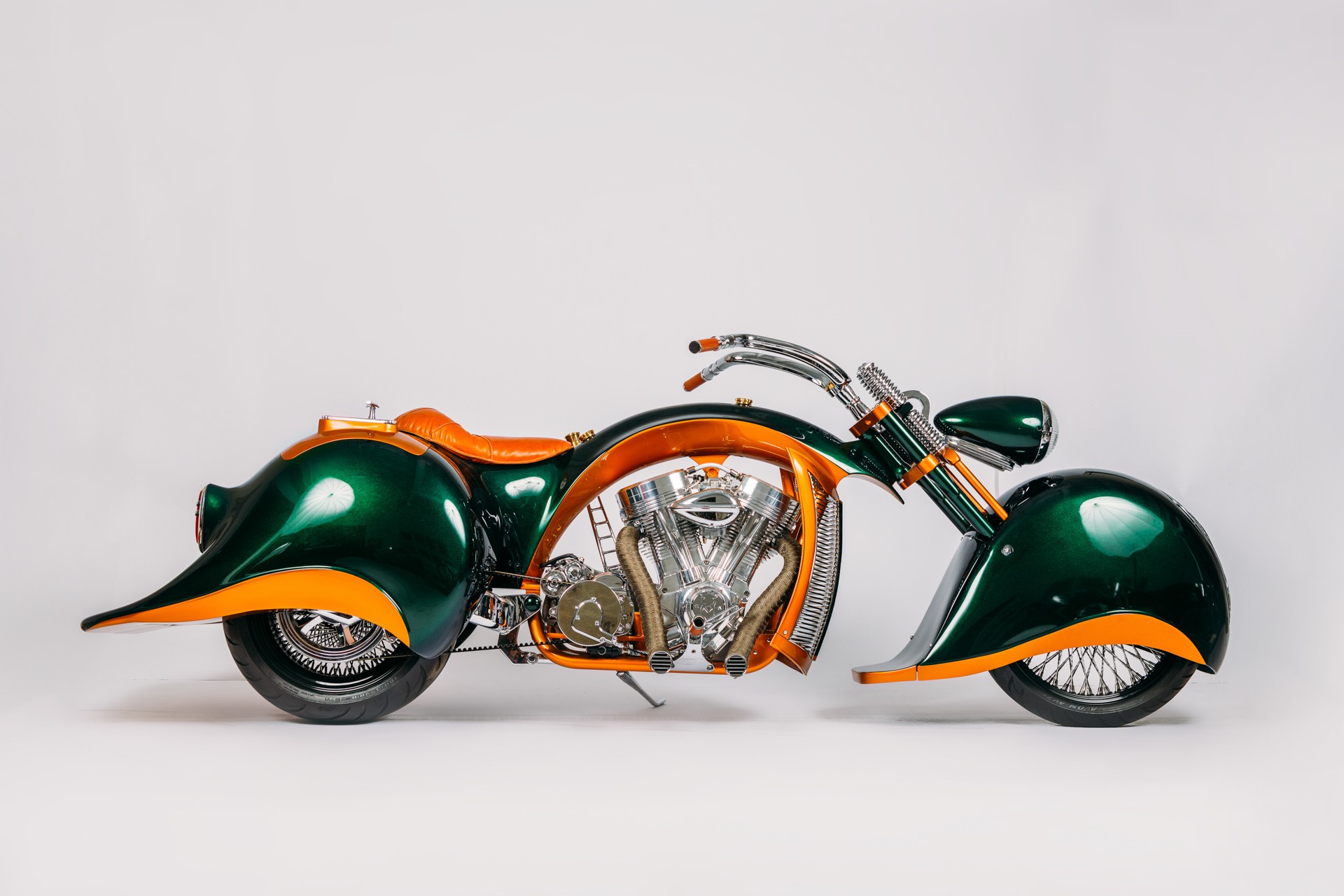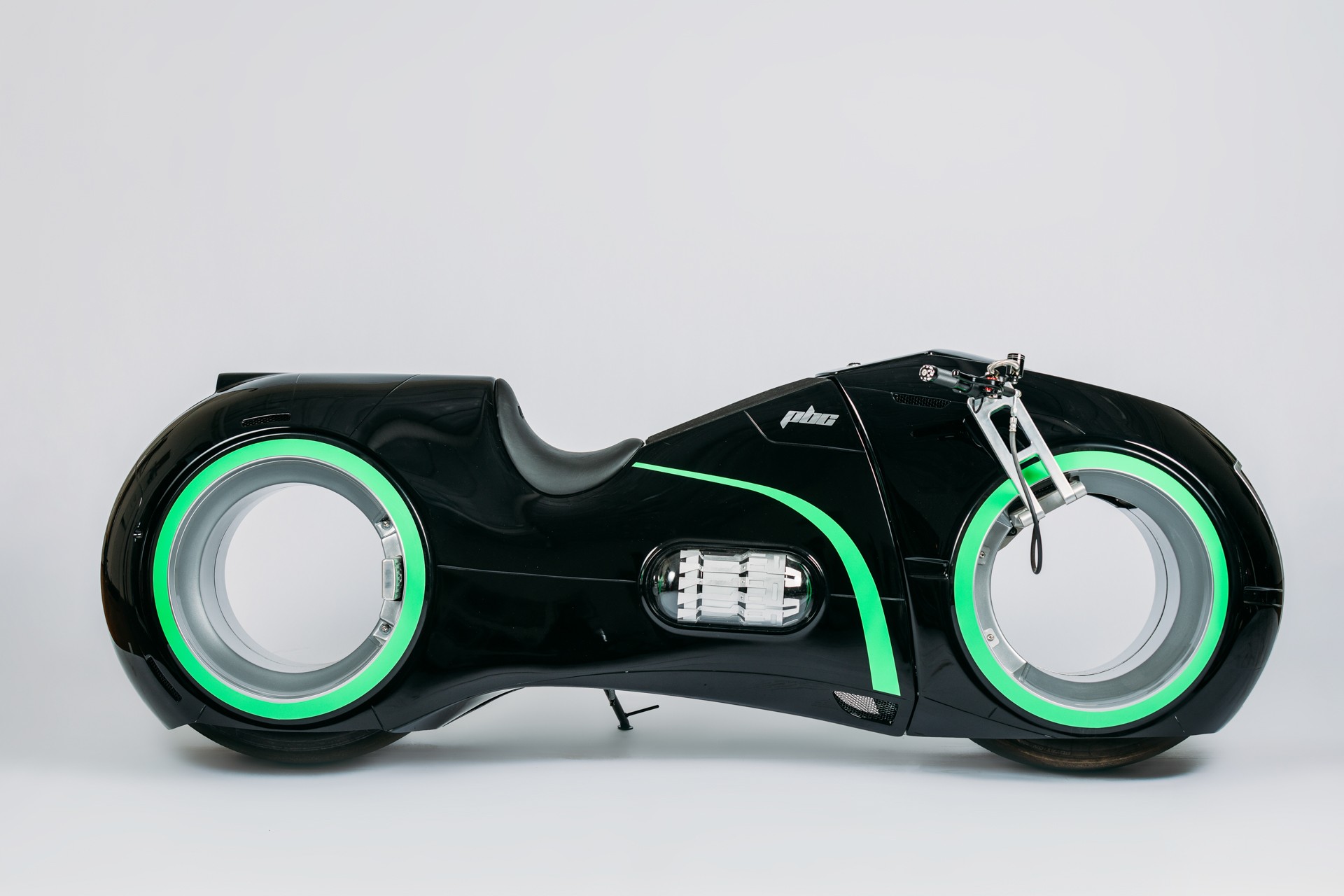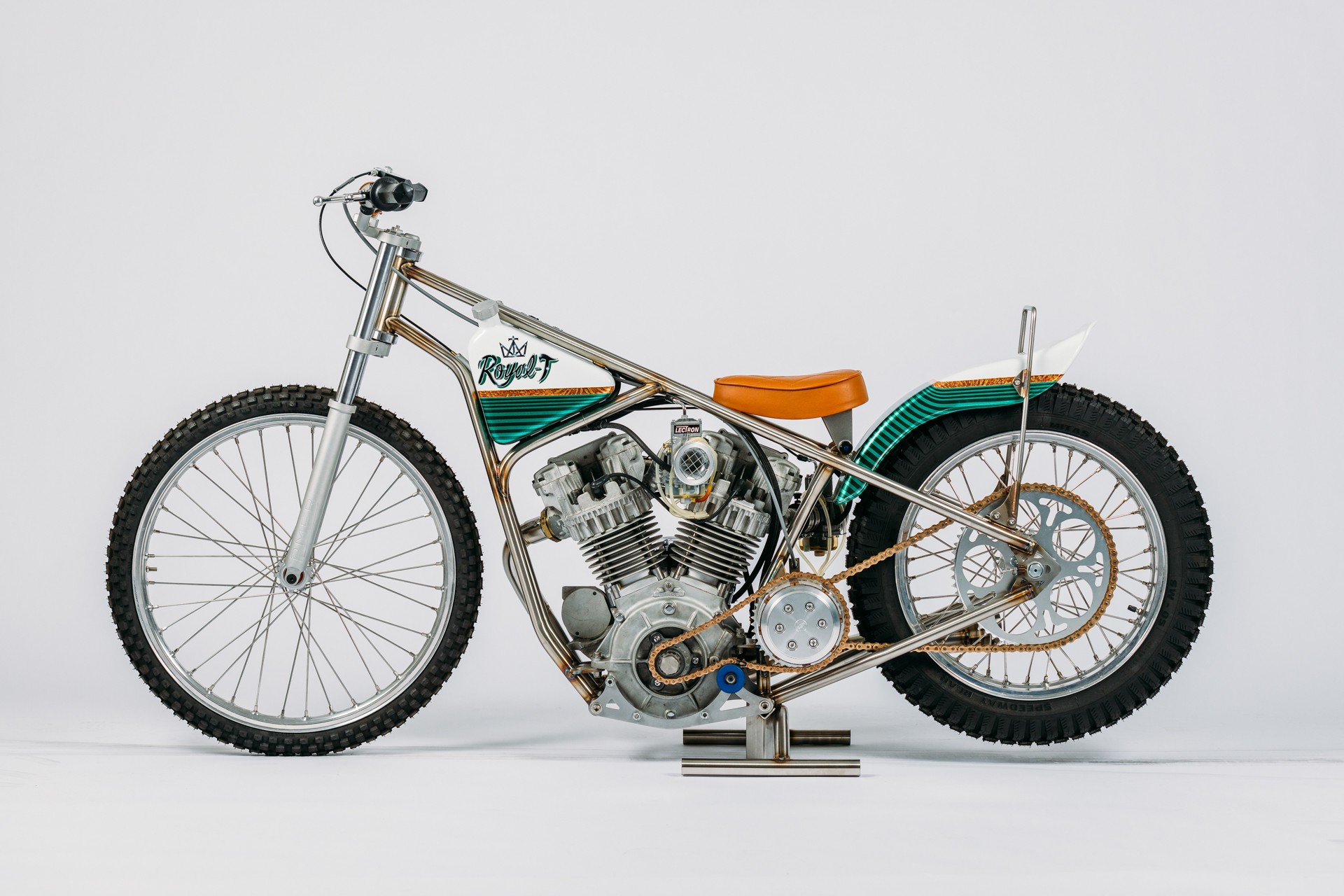 All photography supplied by the Haas Motorcycle Museum. All motorcycle photography credited to Grant Schwingle. Facade and and header supplied by Brent Graves.
Related Articles
---