Sir Simon Whittaker - Australia's Top Fundraiser
Since The Distinguished Gentleman's Ride was conceived in 2012, Simon has been an invaluable part of the cause. Organising the Canberra Australia ride, it's now grown into the impressive size it is today. Not just that, but Simon has been a top fundraiser, year after year.
In 2012, Simon got the word out about this (at the time) new event, and sure enough 25 of his mates showed up, having a laugh while riding their classic and custom bikes around Canberra dressed in their finest. The ride would finish at the Kingston Hotel, with none of these gentlefolk realizing how big the event would become in the years to follow.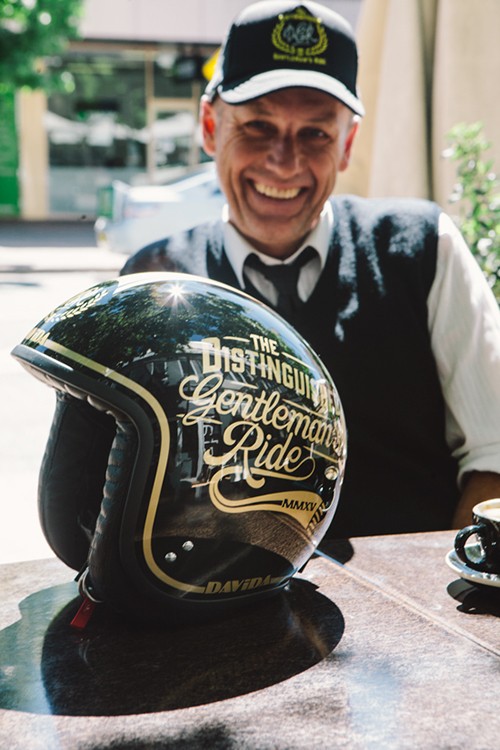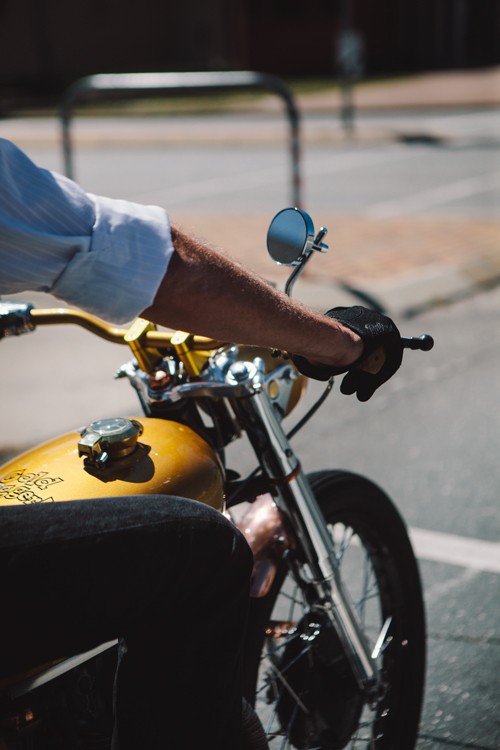 "In 2013 the event grew substantially, and this was when the charitable aspect to support Men's Prostate Cancer was attached to DGR. I thought it was a great idea, as I work with a lot of males in my job as a bus driver. I'd previously done a bit of fundraising for Save the Children Fund back in the late '70's, believe it or not by having a pool marathon with a year 10 school friend in a vacant shop over the holidays. We played pool for over a week and raised over $1000" (Roughly $5000 today, adjusted for inflation). This charitable passion from Simon would stick with him throughout life, as he spearheaded DGR for Canberra and helped shape it into the impressive event it is today.
Going back to DGR 2013, Simon decided to not just ask mates for donations, but get creative and strategic with his campaign against prostate cancer. "I had a few fundraising ideas besides just asking everyone I knew if they could sponsor me. I asked the Canberra Motorcycle Centre if they'd give me a BELL helmet to use to help raise funds. Every $20.00 sponsored got a ticket in a draw to win the helmet. I pestered everyone, including all the businesses I use when building my bikes, the chrome shop, the painters, and the powdercoaters; even my doctor and dentist! I went to my vintage & veteran motorcycle club monthly meeting and gave a talk. I ended up with over $700 in sponsorships after the meeting. I organised a Prostate Cancer awareness day at work, telling the drivers what I was doing and had the BELL helmet there and the Prostate Cancer information. I was stunned with how generous everyone was and how much I knew about the prostate, thanks to all the information on the DGR website and info cards from the Prostate Cancer Council."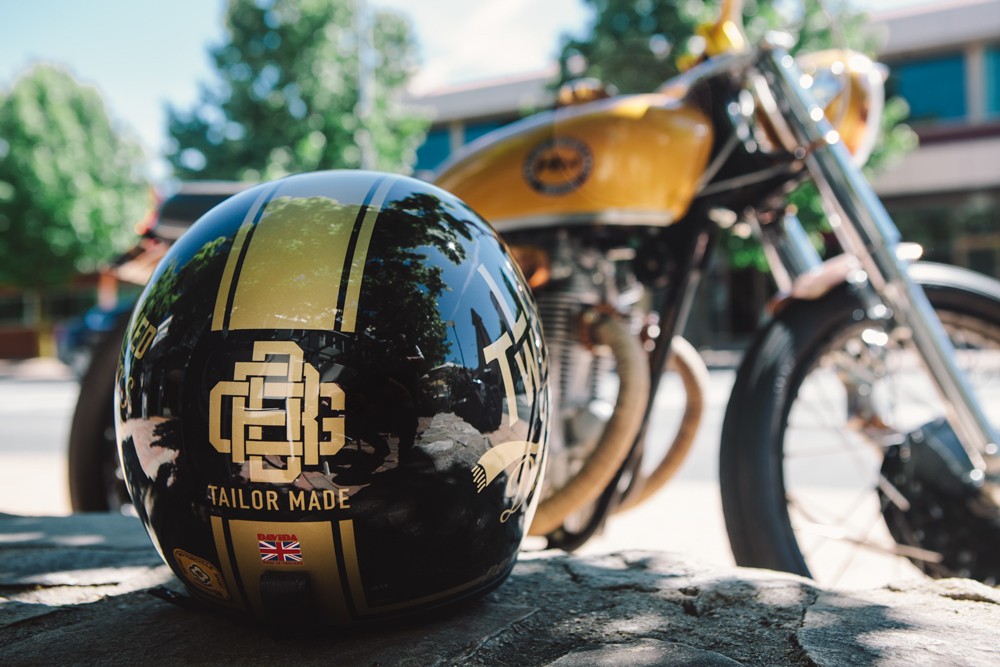 Simon had planned the route for the 2013 ride to take in the sights of Canberra, and with the day upon him he waited at a local café in the city dressed in his op-shop tweed jacket. Sure enough over 70 bikes turned up, a big difference in comparison to the previous year's group. "I got a few mates to help out with marshaling and my brothers driving the back up vehicle. It was a very successful event, with over $3300 raised in total which made me the 2nd highest fundraiser in the world, and a very humbled one."
Not to let the momentum of this event stagnate, Simon got even more serious for the 2014 event. The ride saw over 110 bikes participate. "That year I rode my CB450 WWII bomber inspired "Distressed to Kill!" I had to dress up in and aviator jacket and leather flying helmet for that one! Changing the route slightly we had a photo stop up on Mt Ainslie and another at Old Parliament House before finishing back at the "Kingo" The marshaling was done by Canberra Café Racers, riding amongst everyone with red armbands so no one got lost."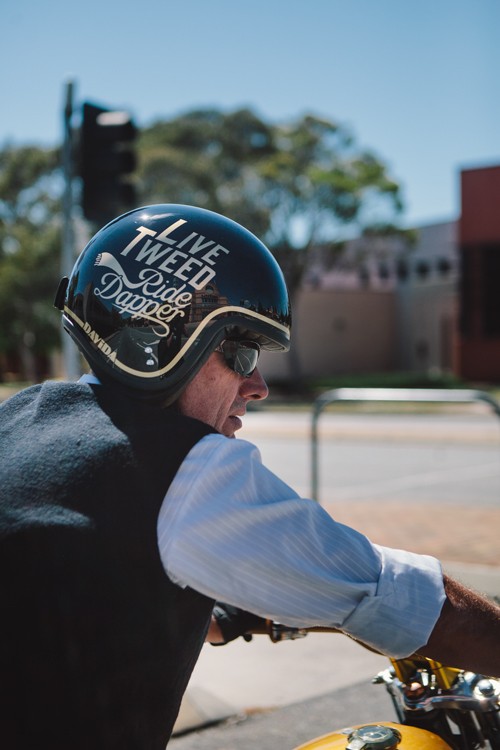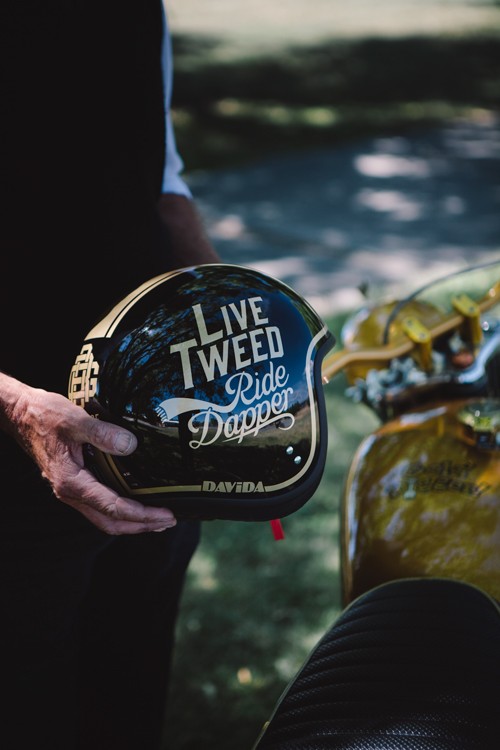 "
I don't really have any rich friends, just a lot of really good ones and lots of new ones, all who are willing to support me and donate their time and a few dollars to a worthy cause."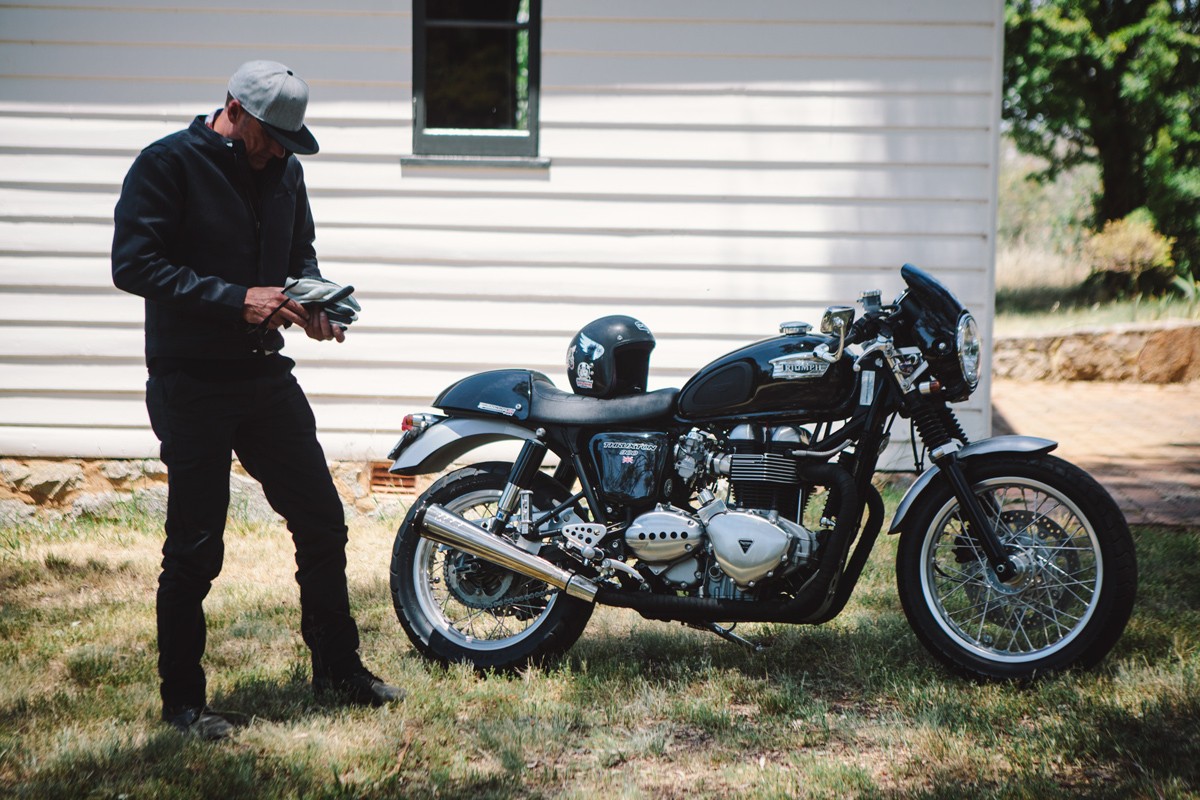 "On top of everything I'd done previously, I asked the local Woolworths if I could have a sausage sizzle outside one morning to help raise funds. I had some help from my Dad and a few mates from Canberra Café Racers cooking and we had a display of bikes, which helped raised over $500. I organized a BBQ at work, which saw the canteen shut down for the day so that we could have a BBQ breakfast set up, which gathered donations and sponsorships gather over $900. I'd also organised a bike show called "Skinned Knuckles" in the city at the Chop Shop, a space converted from an old garage. We had over 40 bikes on display as well as live music. It was $5.00 entry, which saw another $750 raised. My total raised for that year was over $8200 which made me the highest fundraiser in Australia and 2nd in the world. It was worth all the effort, as I ended up winning a $500 voucher from Dime City Cycles and a special DGR Davida Helmet. Definitely made the huge amount of effort and time worthwhile!"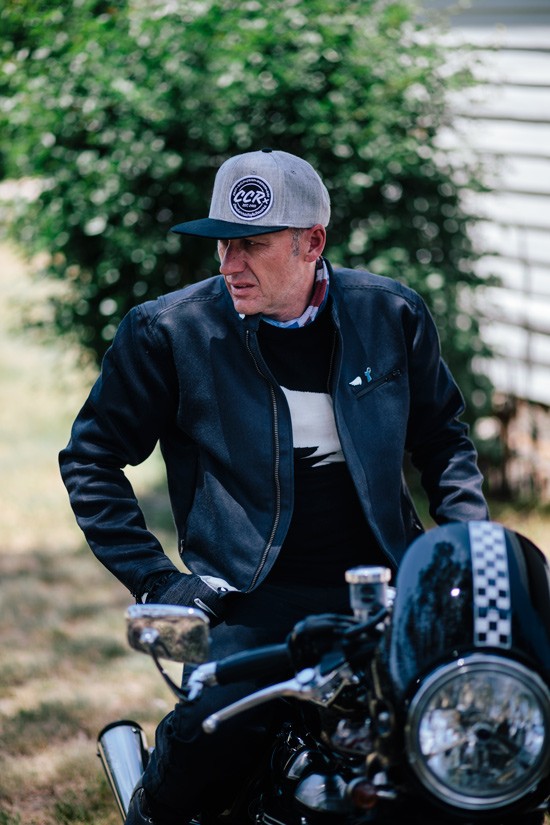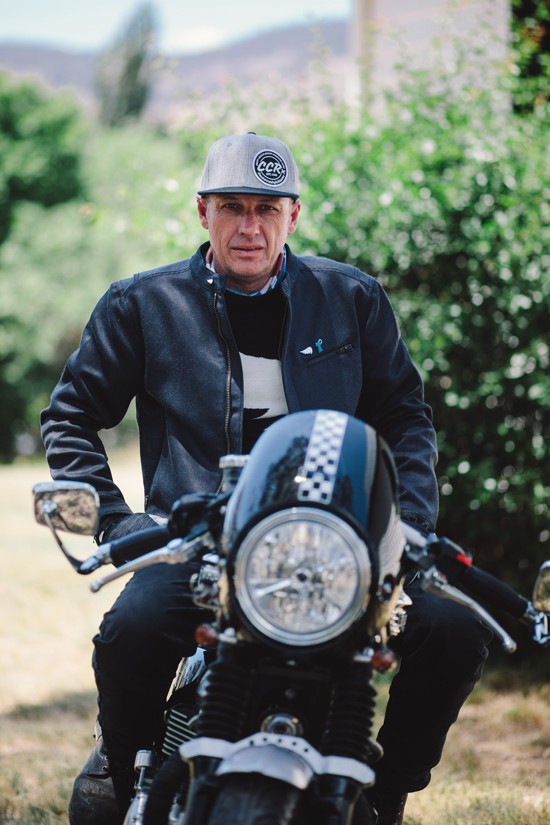 The hours Simon has dedicated to the cause is truly remarkable, and it's no surprise that he's taken out some of the top fundraiser titles each year. His creativity and hard work in raising these funds for prostate cancer research has set a new benchmark, though last year he entered DGR 2015 with the intention to take it down a gear and take it easy.
"I figured I'd take it easy for 2015 fundraising wise, that was until I stepped off the plane from Japan in August and all of a sudden I'm into it again! So with everything I'd done to raise such an awesome amount last time, what else could I do to improve on that? The email and text pestering turned into a tsunami. The people I'd just met on the recent VJMC trip to Suzuka weren't exempt either! If one major work fundraising BBQ for the southside bus drivers was good, how about one for the northside drivers? Almost $2000 was raised in donations just from our local ACTION bus drivers. At last years family Christmas instead of presents we all chipped in money and picked our charities out of a hat. I won that draw so my first donation was $350.00. We had a Big Boys Toys expo here in Canberra in August and CCR had been given a space to show a few bikes and have a stand so I thought it would be a good idea to also do something for DGR. I just went into Gasweld and asked the manager Shaun to give me a toolbox. Craig at Choice signs made some custom stickers for it and we turned it into a Canberra Cafe Racers "signature edition" Toolbox. At the expo we asked people to donate $10.00 and get a ticket in a draw to win it. We sold 100 tickets over the weekend."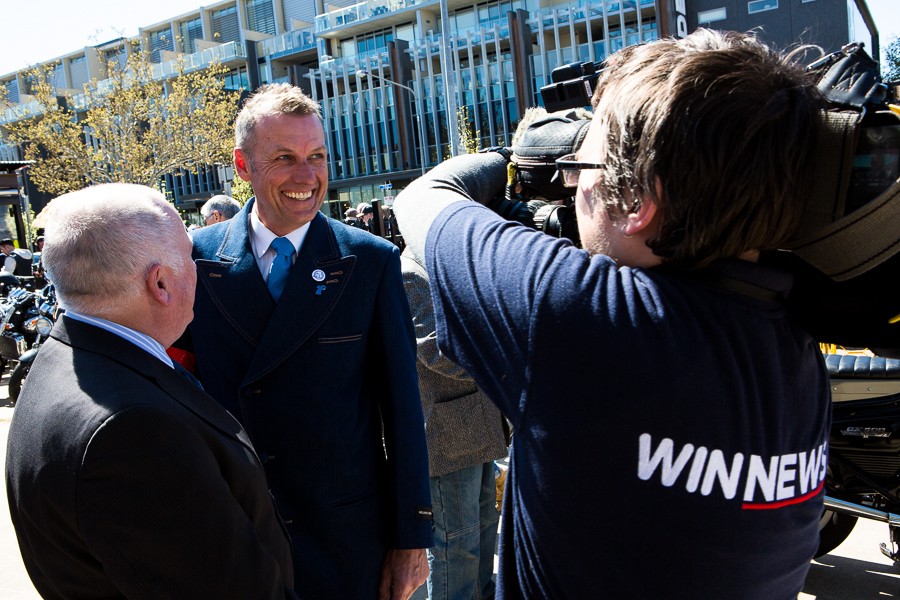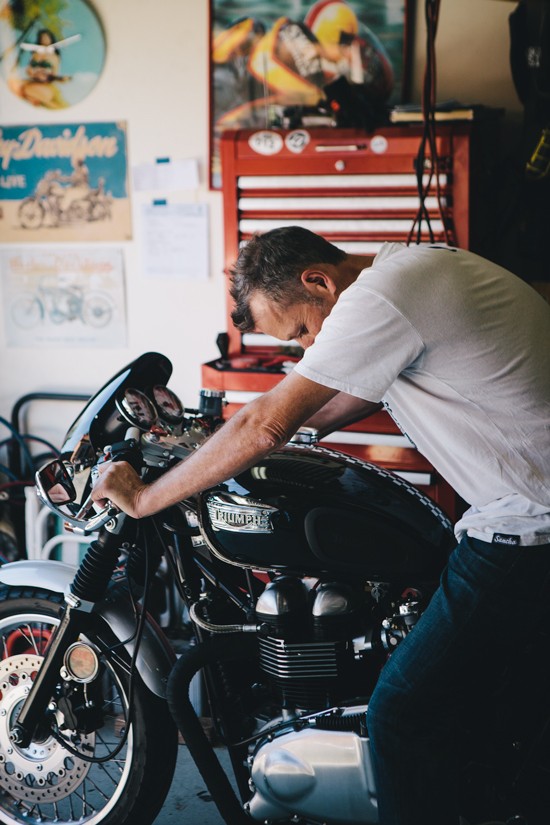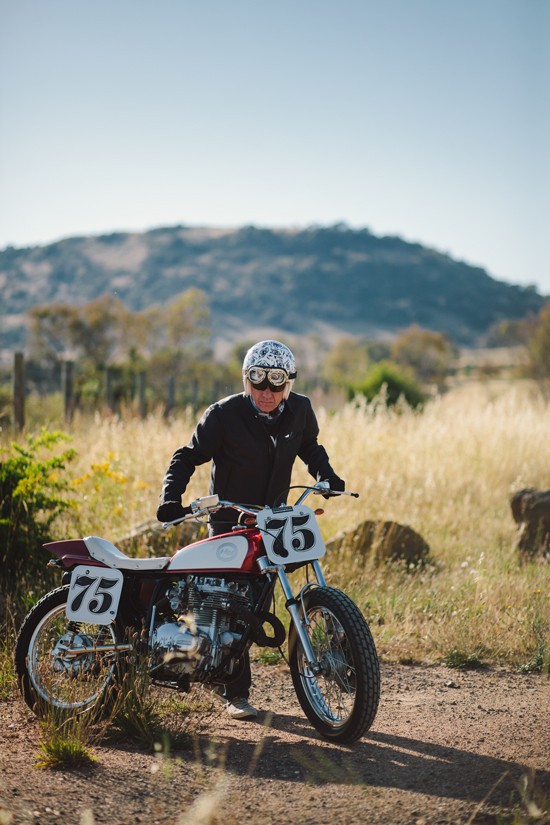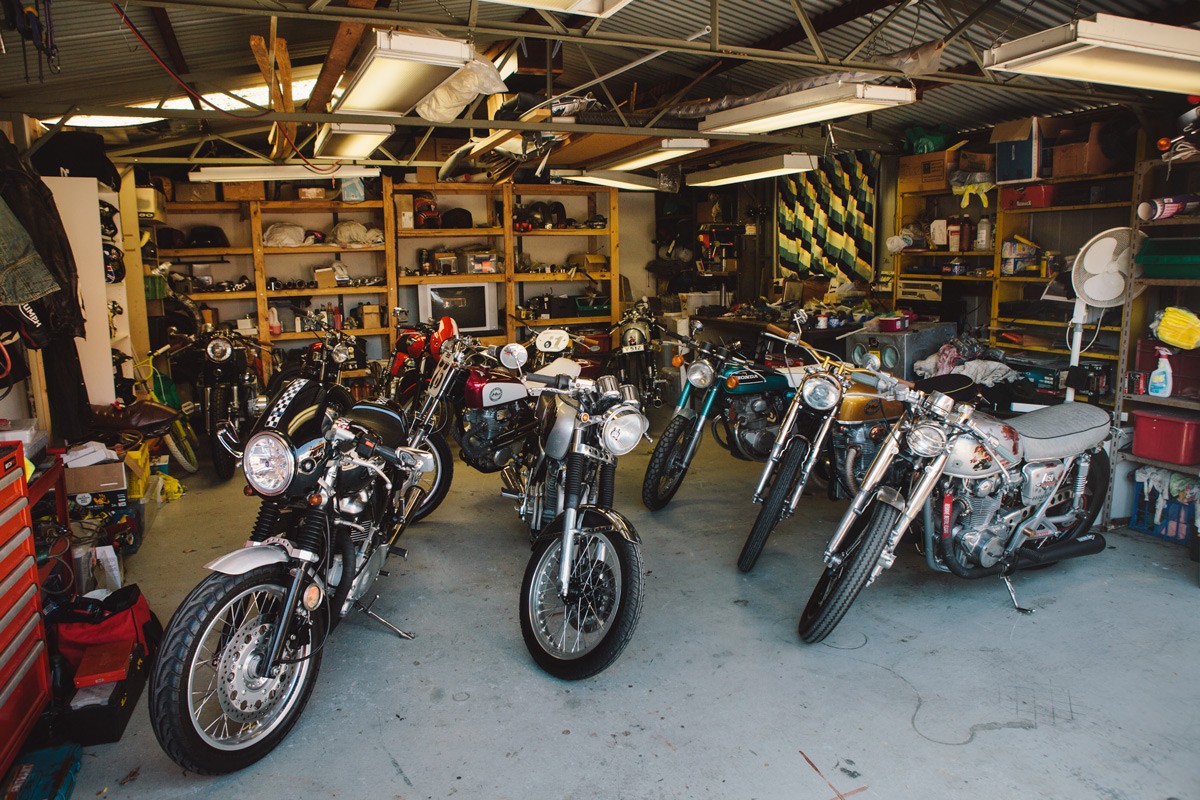 The 2015 DGR Canberra ride was shaping up to be the biggest yet. "I wanted to take my CB360 "Cherry Bomb", a real '70s style Flat Tracker. So in keeping with the theme, I managed to find a flash 3-piece denim suit cheap online. I wasn't too surprised when over 100 bikes showed up at the start venue in the city. Then more kept coming… 180 odd in total! I'd always thought it would be awesome to have a traditional barbershop quartet come along and sing at the start. I finally made it happen when "The Canberra Chordsmen" turned up and started singing. That was a highlight for me and everyone there, riders were really into it with some great fashion on display, all the bikes were DGR style, the local TV station, radio and photographers were capturing everything and the place was a buzz."
So there you have it, Simon isn't rich, nor are his friends. He combined creativity with hard work, and the results show for themselves. "I got lots of really generous, good friends. I've also made lots of new ones who are willing to support me on top of donating their time and a few dollars to a worthy cause. I hope all of you can use a few of these ideas in your fundraising efforts in The Distinguished Gentleman's Ride 2016."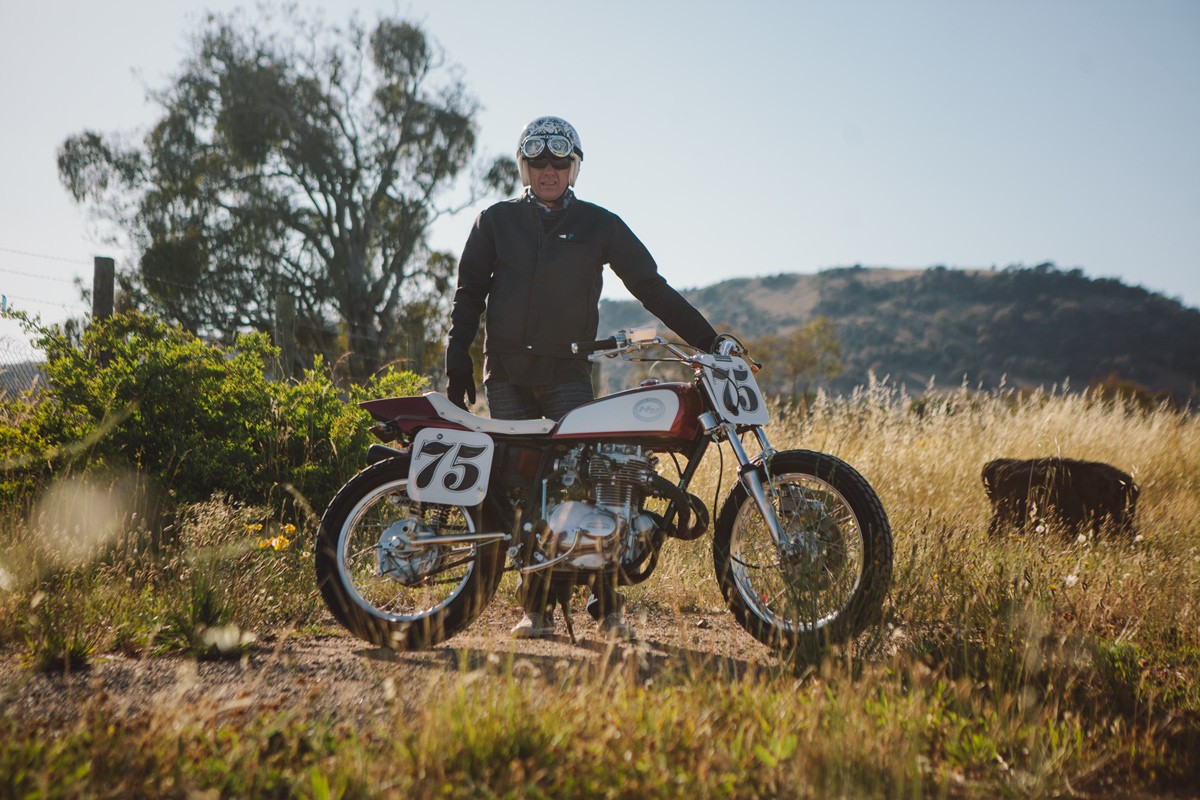 Related Articles
---