The Dapper Braaaper
Support for The Distinguished Gentleman's Ride varies wildly across the world, riders who are inspired by the cause come up with whacky ways to boost their own fundraising, and for fundraising within their city. This year, a particularly peculiar prize was introduced by New York's own, Jason Hodrinsky. You might remember Jason from last year's "Real Stories" blog, where we heard a bit about Jason's motivation for riding in DGR, his dad. "My dad was diagnosed with prostate cancer at an early age. I was only 17 years old at the time so I didn't really grasp the situation. Prostate cancer is in the family, and it's something I need to be aware of, and that's why I do DGR, and support Movember. Thankfully, my Dad had surgery and caught it early. He's still with us, but he was lucky, not everyone beats the odds."
This year, Jason was determined to bring something new to boost fundraising in New York, and to combine his passion for building motorcycles with fundraising to support the men in the world like his father, and their families. "I'm Jason and I like projects. It doesn't really matter what it is, but as long as I'm learning something and/or expanding my skill-set, I'm happy. I have one guy to thank for this, my father Bill. From the earliest age I can remember, my father always encouraged me to explore the satisfaction of the DIY ethos. Never one to pay someone else to do work he could accomplish better himself, he was the first person to put a wrench in my hand and encourage me to learn to use it. He and my mother are also some of the most giving people I know, both of time and resources. Always one to lend his hand to whatever I'm working on, he's consistently encouraged me to do the same. Throughout my lifetime, he's suffered from a number of health problems including heart disease and, important to this cause, prostate cancer at the age of 44. Thanks to a well informed doctor and great treatment, my dad survived his cancer diagnosis. I've been fortunate enough to have him in my life for over 20 more years and counting and want to do what I can to make sure more sons and fathers enjoy the same."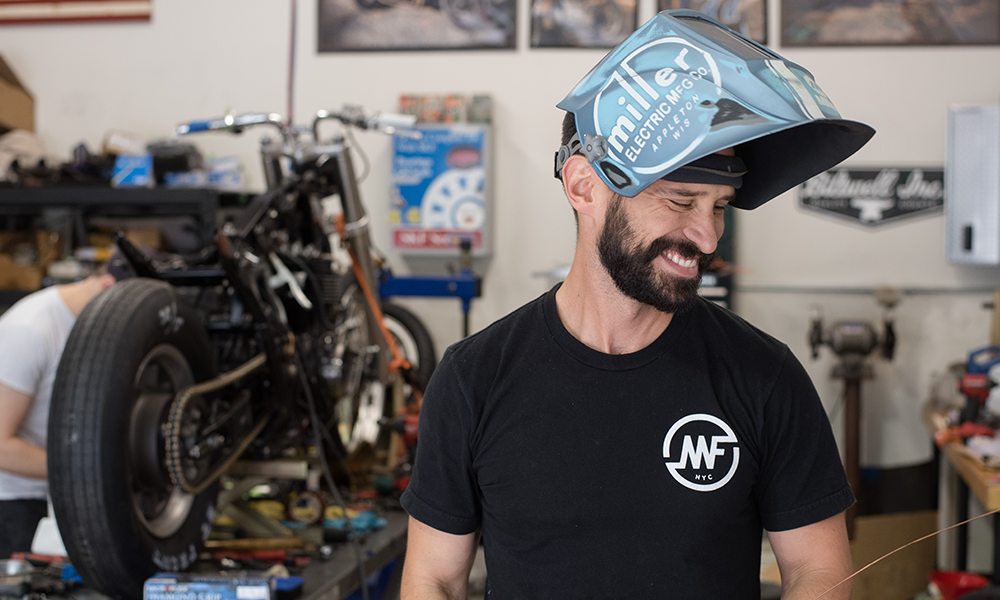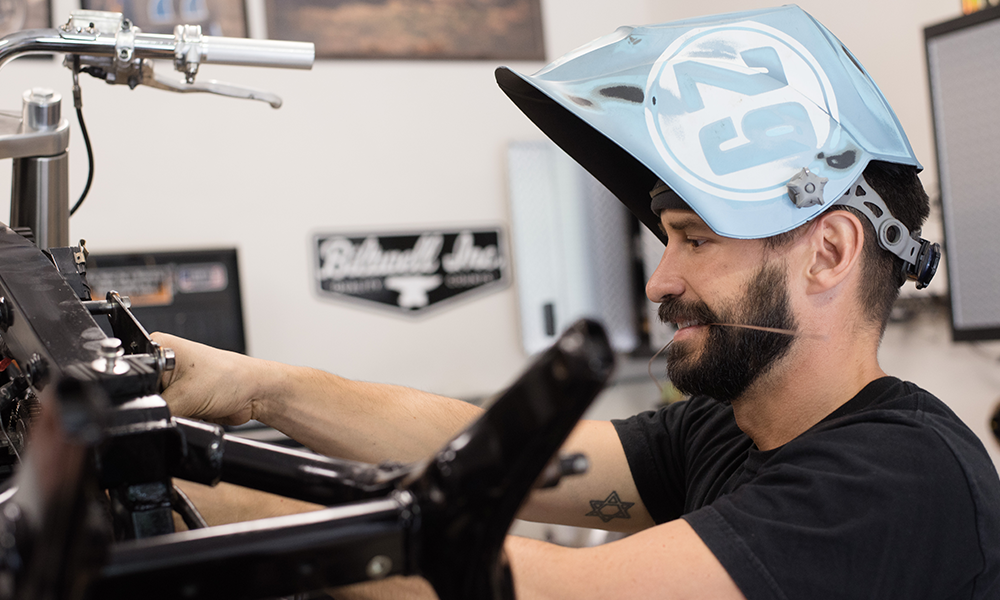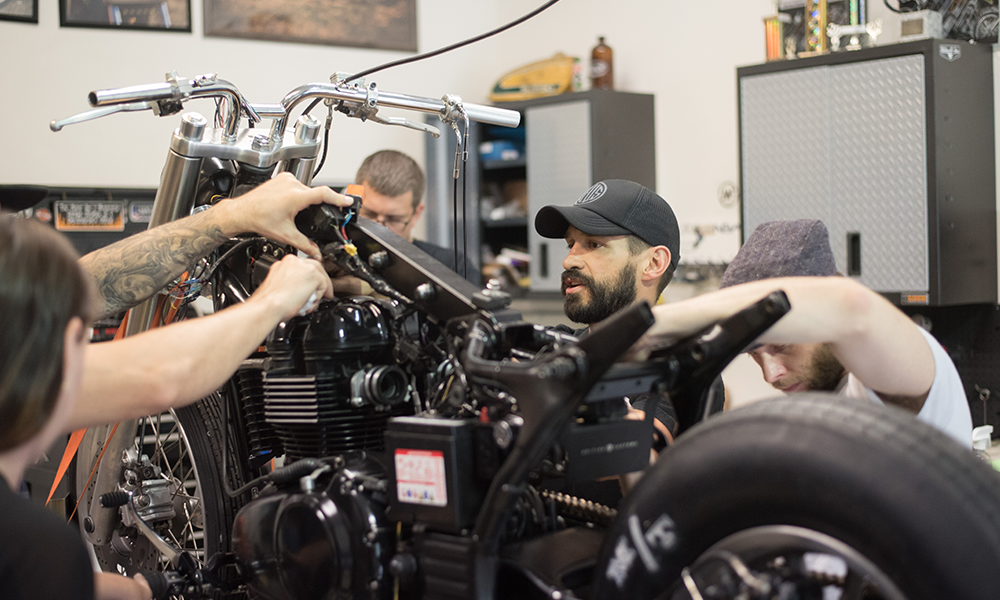 So, to celebrate the new DGR year, Jason, with the support of a group the NYC hosts and local builders, began to work on what was soon crowned, The Dapper Braaaper". "I rode in my first NYC DGR 5 years ago and have tried to get more and more involved every year, both in raising money and helping the amazing NYC DGR team in any way I can. A conversation with Mike Higgins over some beers sparked the idea of a motorcycle build to help encourage fundraising efforts. I was shocked that in 2017, the vast majority of registered riders hadn't raised any money at all for charity. We wanted to change that and I figured, no better way to do that than an in-your-face motorcycle build with the absolute loudest pipes. Cue the Dapper Braaaper, a 2007 Triumph America evoking the style of a 60's gasser. Thanks to some good friends at British Customs and Biltwell, Brian Ballard at A&J Cycles, and help from a ton of MotoFellas (our local riding/wrenching collective), I was able to turn my oddball idea into a reality. I am very proud at how the entire community rallied behind the build, helping turn wrenches, clean, shoot pictures, or help promote it. Not only that, but it helped rally the MotoFellas to raise over $24k this year, about 4 times what we raised last year."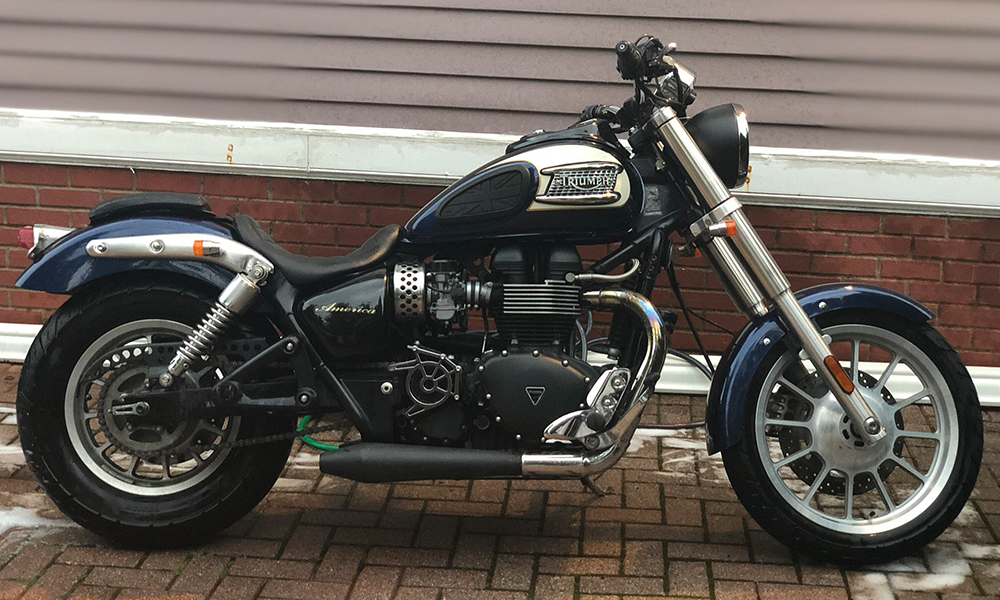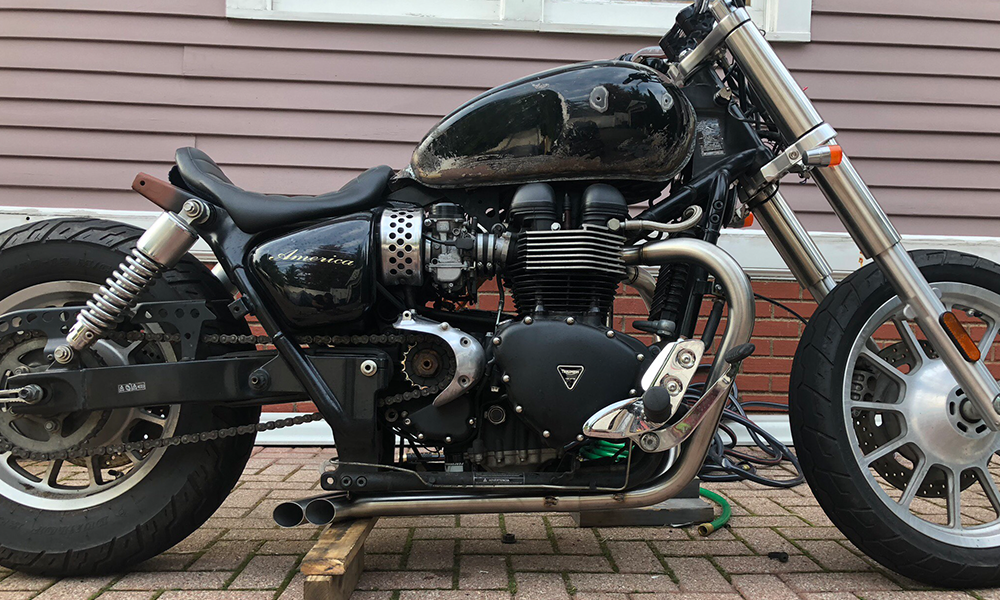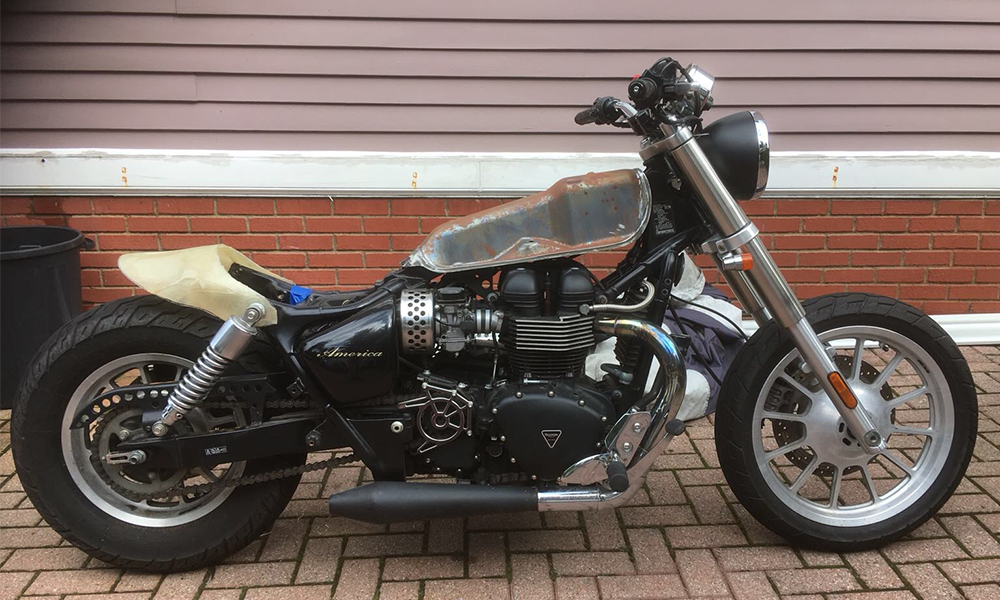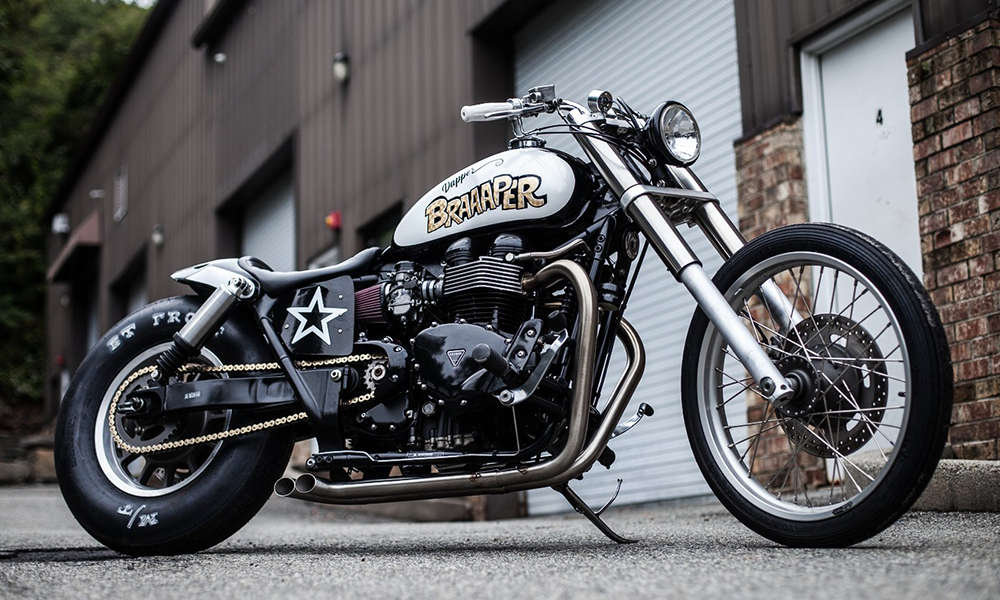 "The winner, Robert Thomas, has been enjoying it as well, racking up miles every weekend (and constantly texting me updates). Hopefully we can do something even bigger and badder next year!"
We think the transformation of the Dapper Braaaper will be pretty hard to beat, but we'll leave that for your to decide!
Jason, thank you for your passion, and for your support. We can't wait to see what 2019 holds for us all!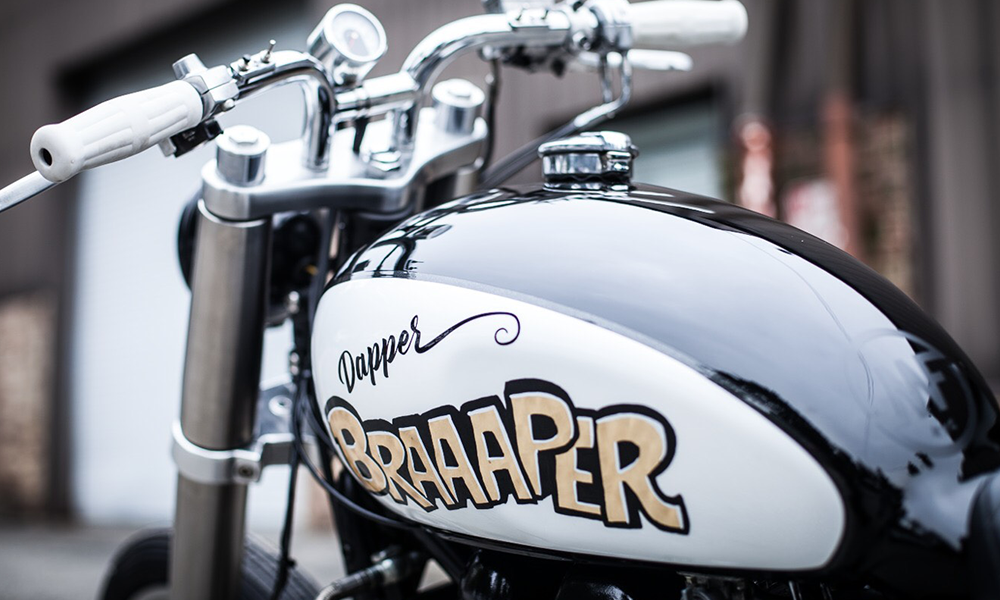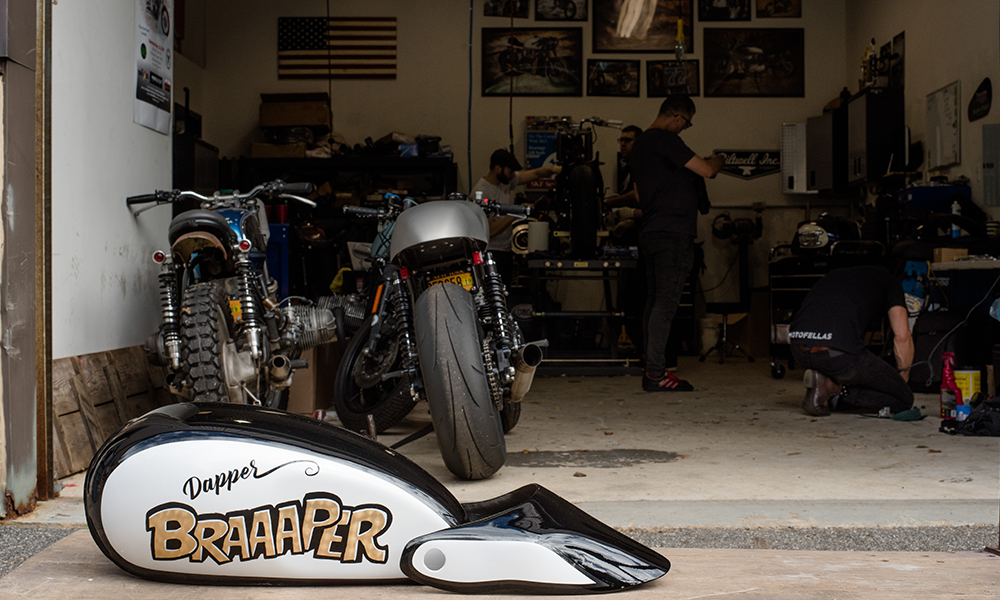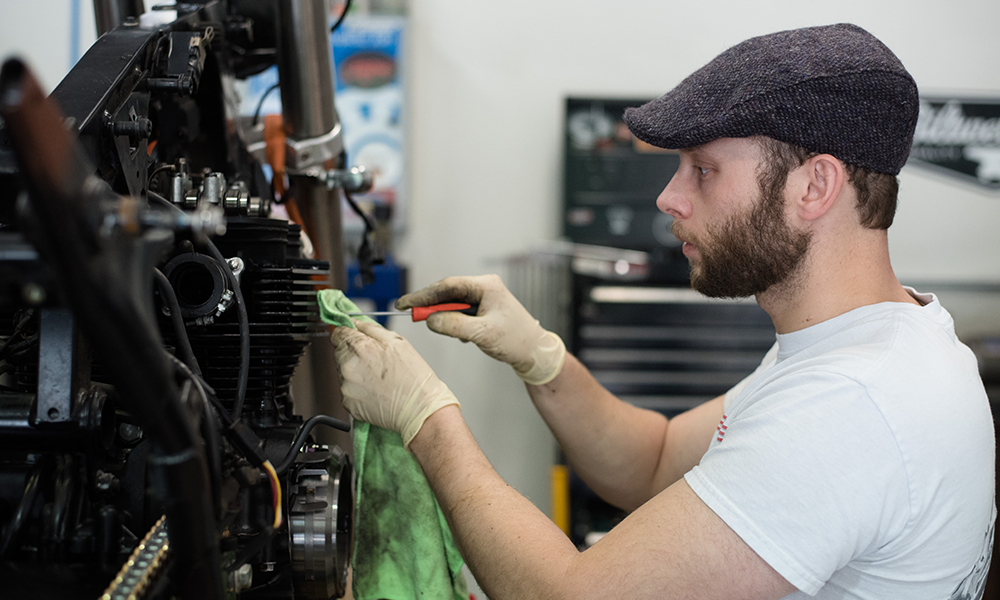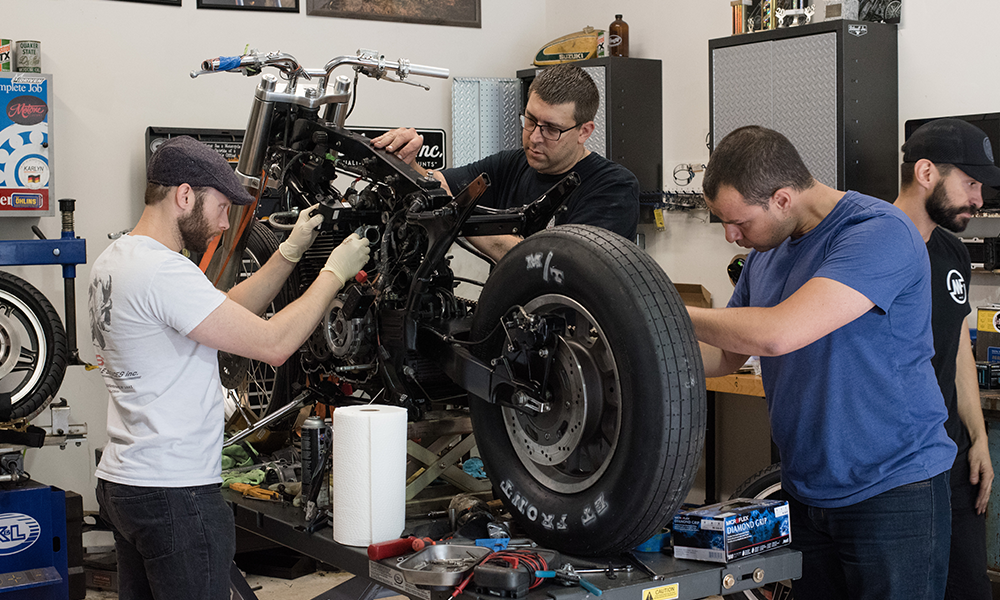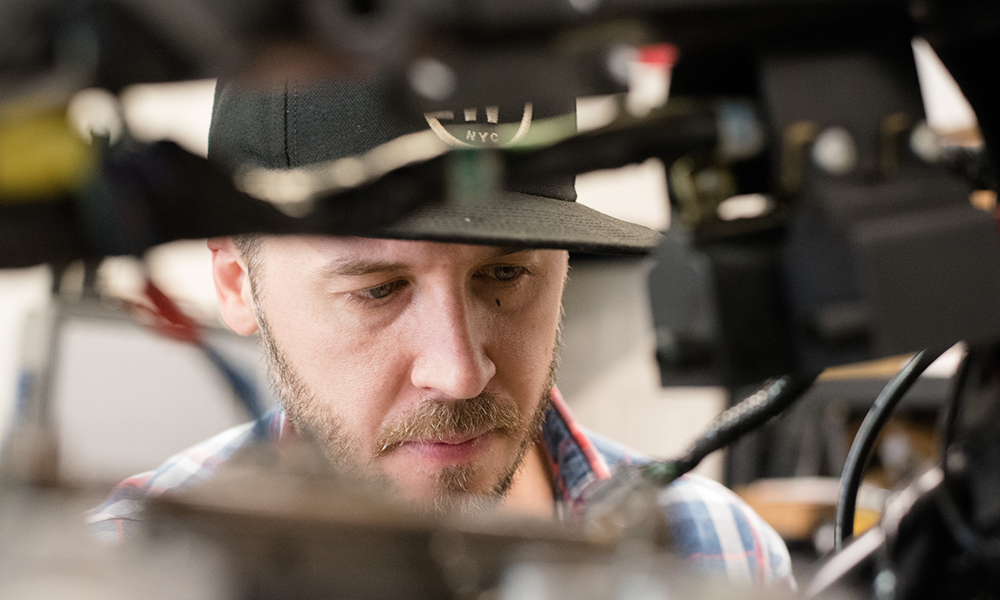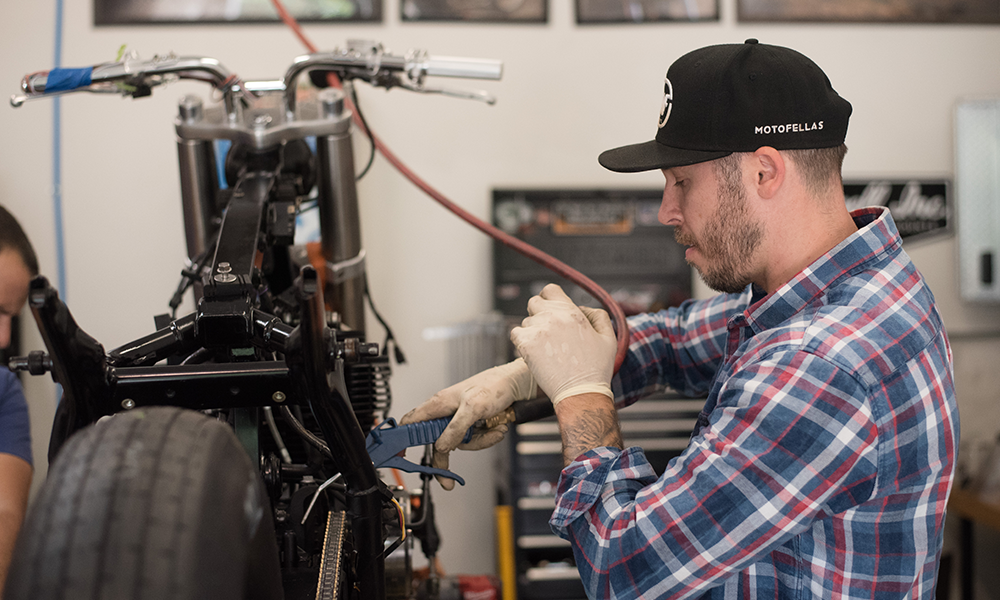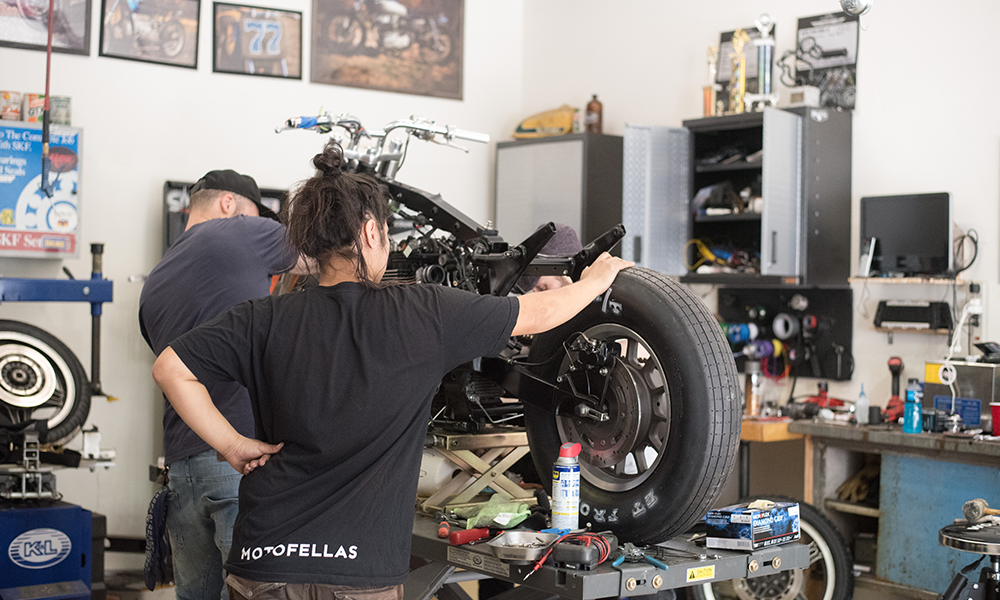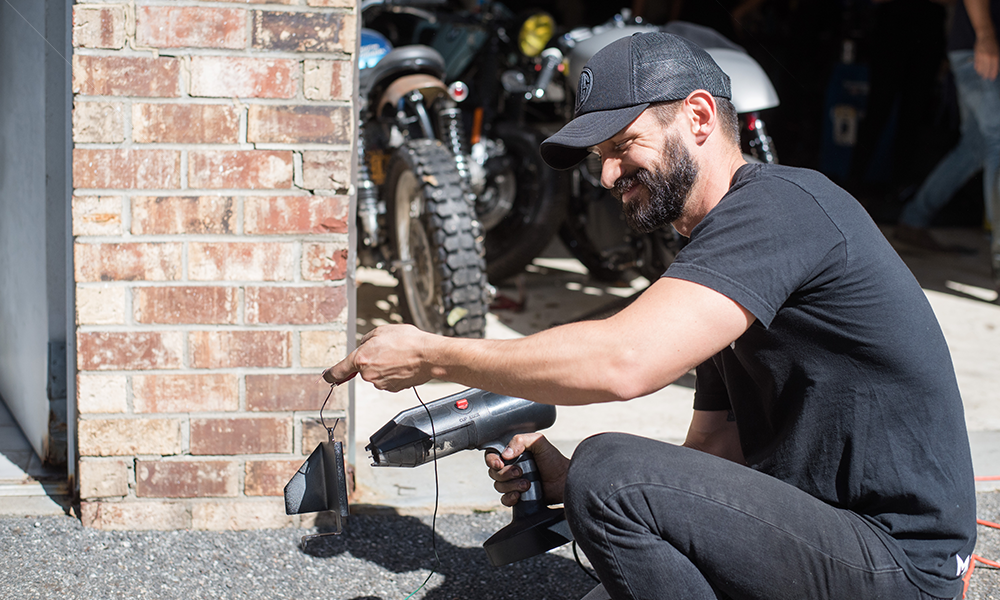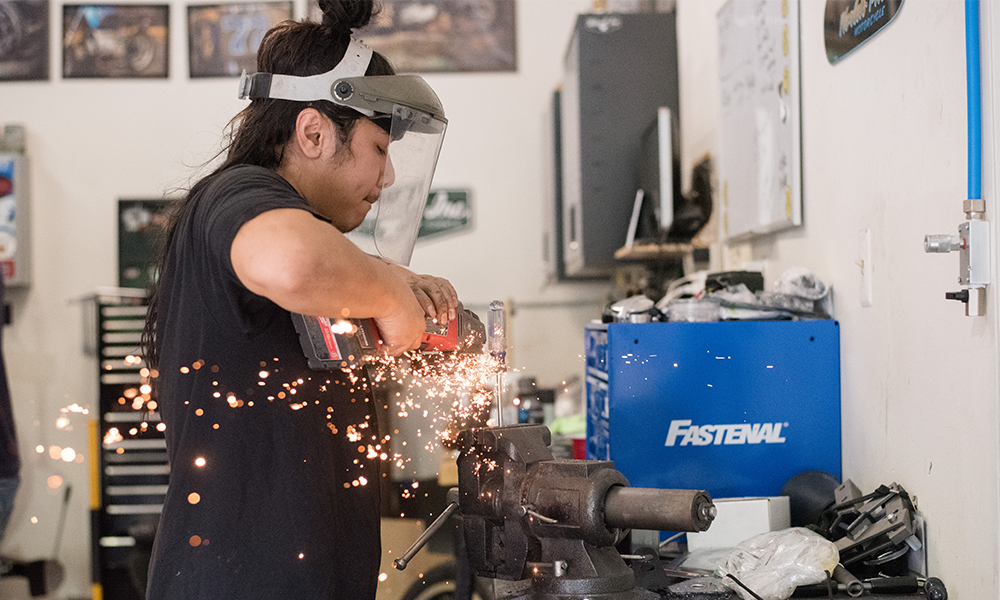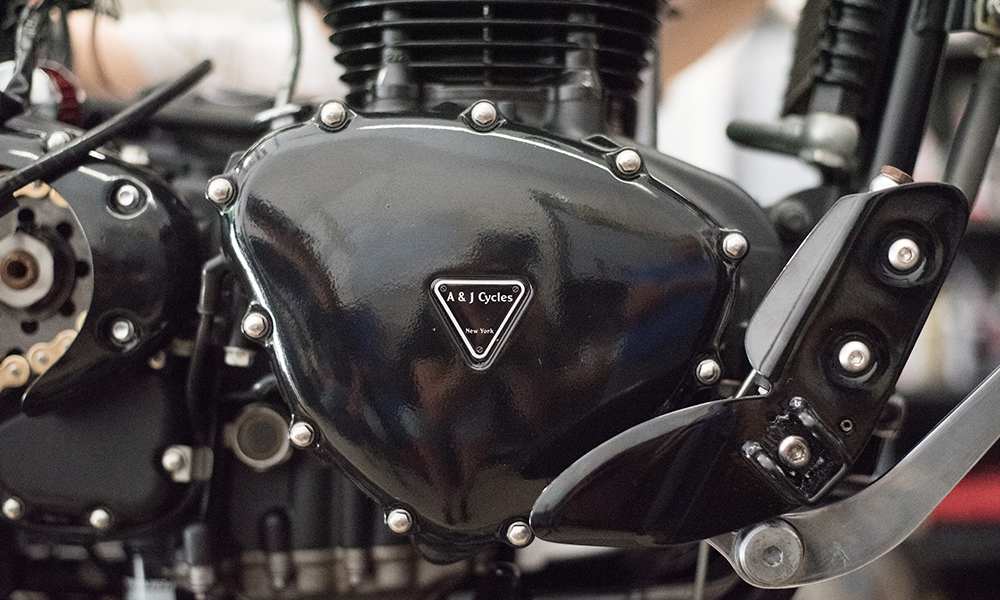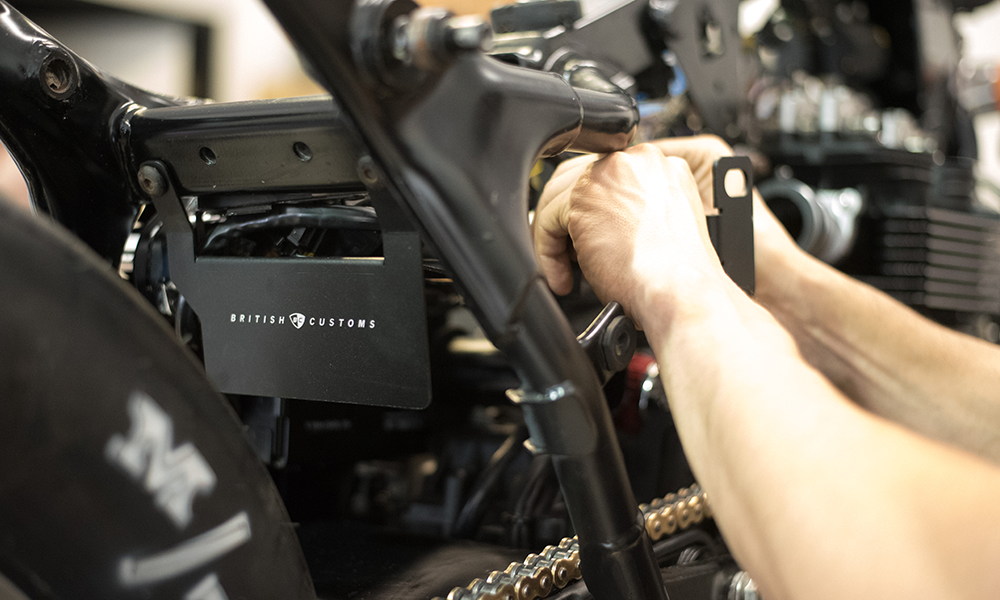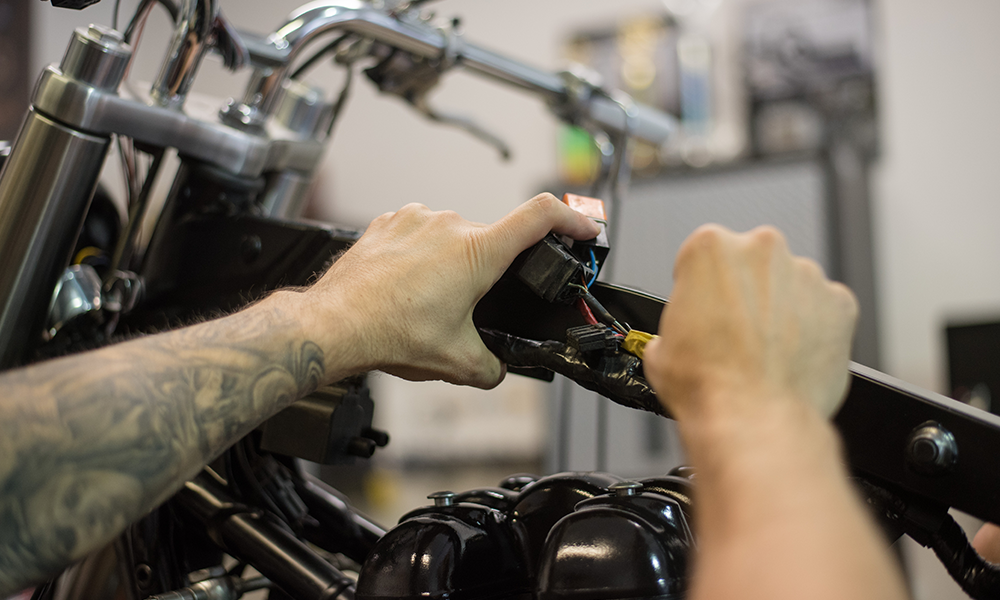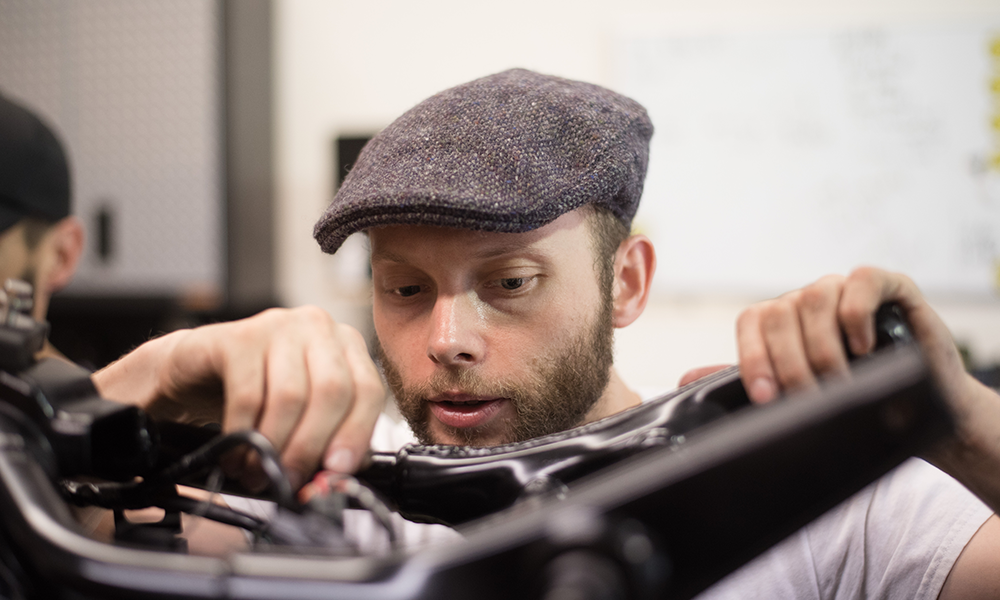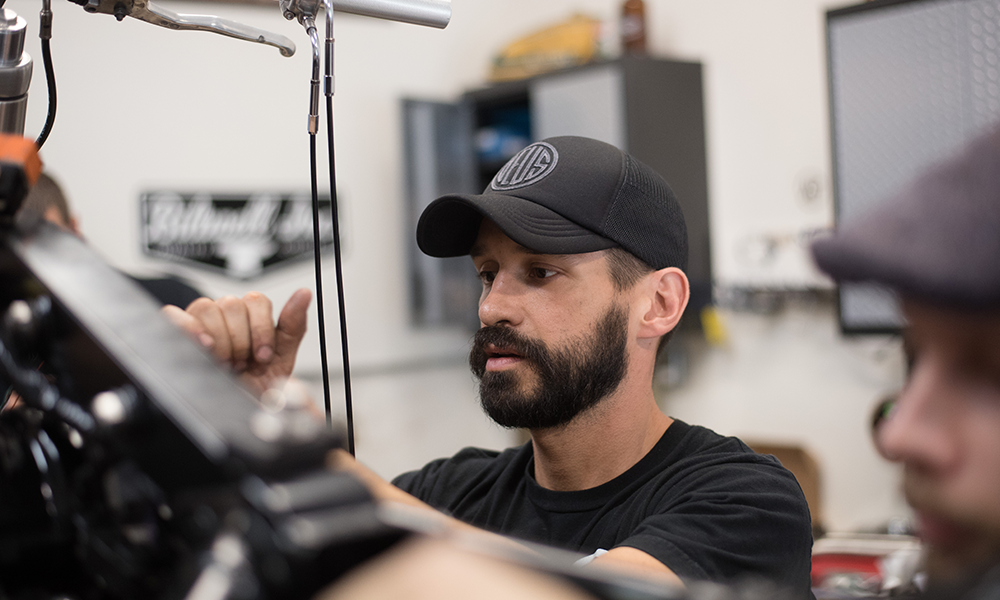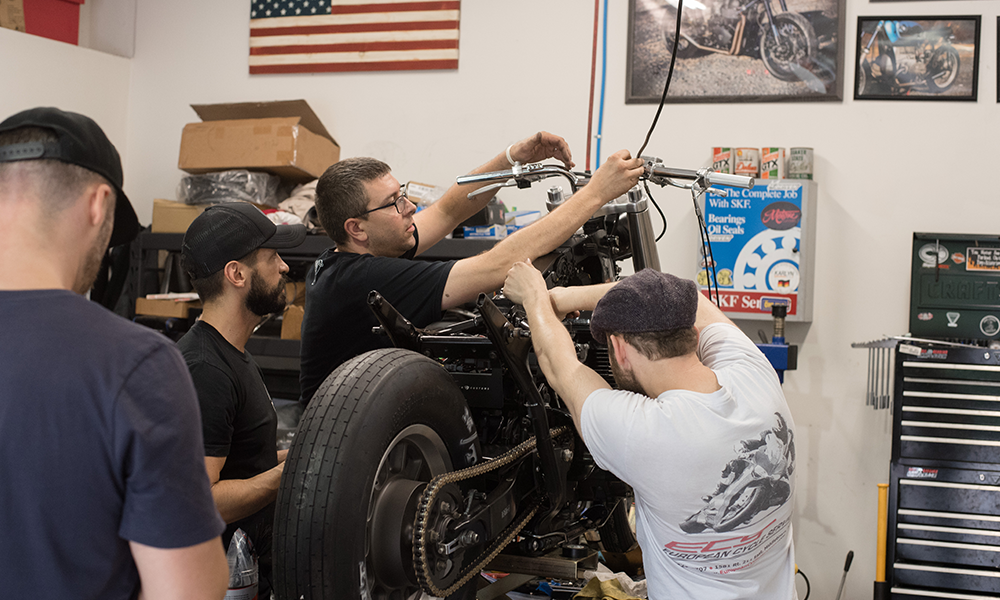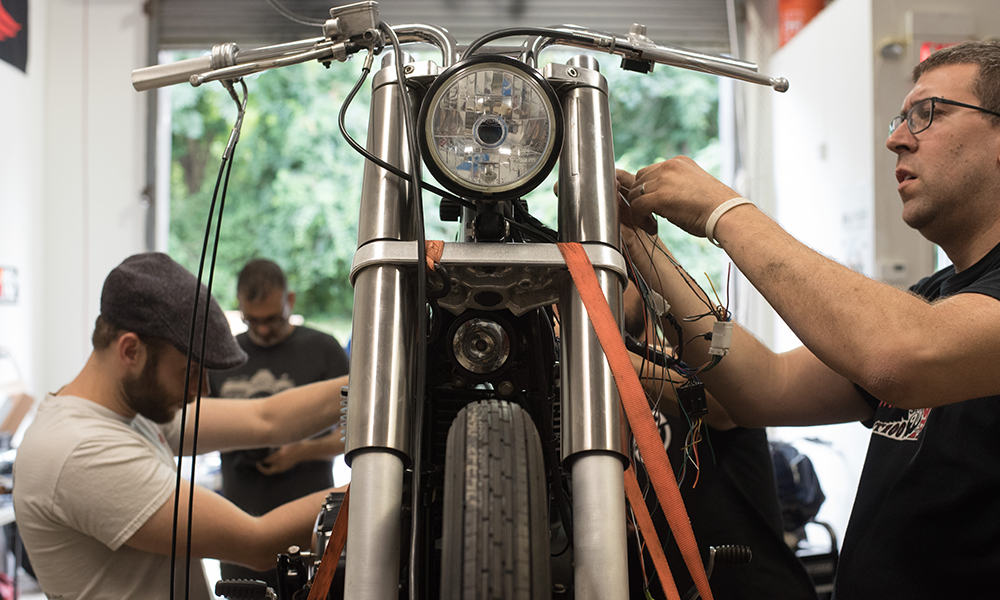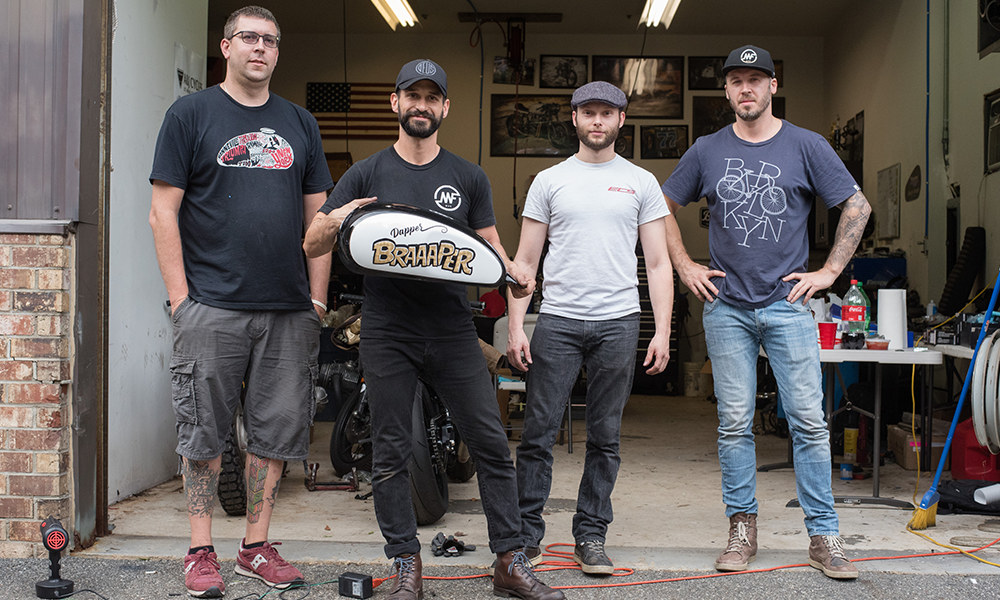 Photos supplied by Kirsten Midura
Related Articles
---