The Hero From Hamilton - Hugh Anderson MBE
The Distinguished Gentleman's Ride has a new element of distinction and racing heritage added to the ranks this year, with New Zealand racing legend Hugh Anderson MBE joining the cause to take part in this year's ride in Hamilton NZ. A truly authentic dapper gentleman, Hugh is a four-time Grand Prix motorcycle world champion, two-time Isle of Man TT winner and has 19 New Zealand national championships under his belt.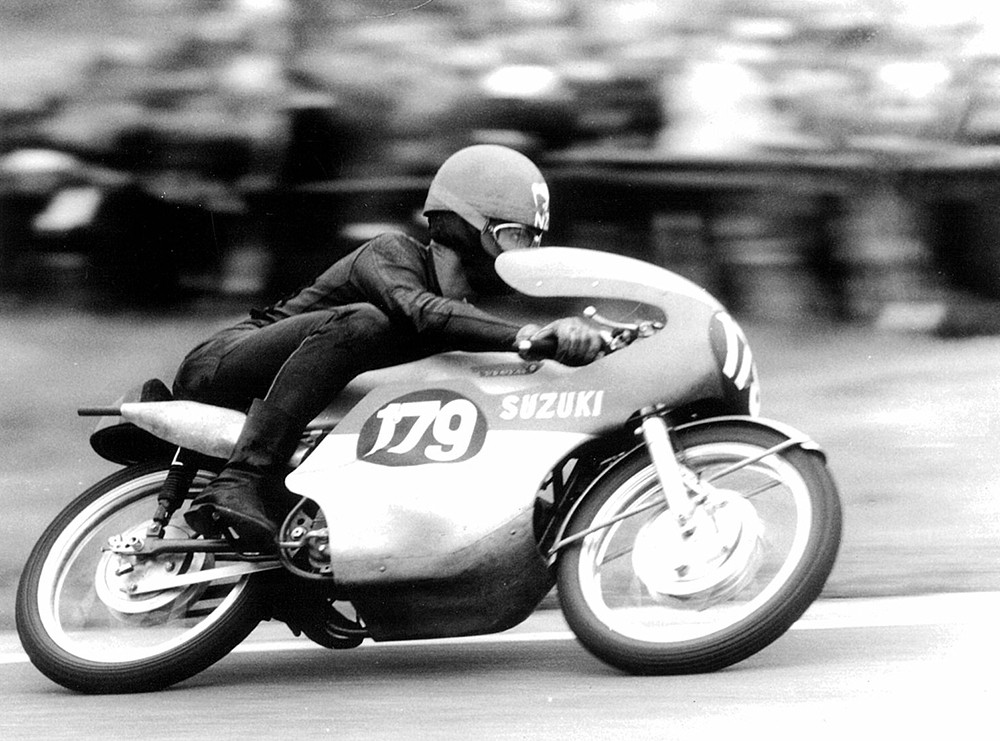 Hugh first hopped on a bike when he was a young lad at the age of 9 on his mother's farm, and by the age of 12 he was flogging his older brother's bike around the paddocks and dirt roads, eager to go harder and faster. Throughout high school, he would ride to school and back as this was perhaps the only reason he would go – much to the displeasure of his teacher. As Hugh grew, the bikes did with him. At age 17 he competed in his first dirt bike event with a road bike that he had customised at home to suit the off-road tracks. It would be at this event that Hugh would win every race, and so launched the remarkable racing career that would take this young New Zealander from the beautiful Waikato region around the globe where he would claim title after title.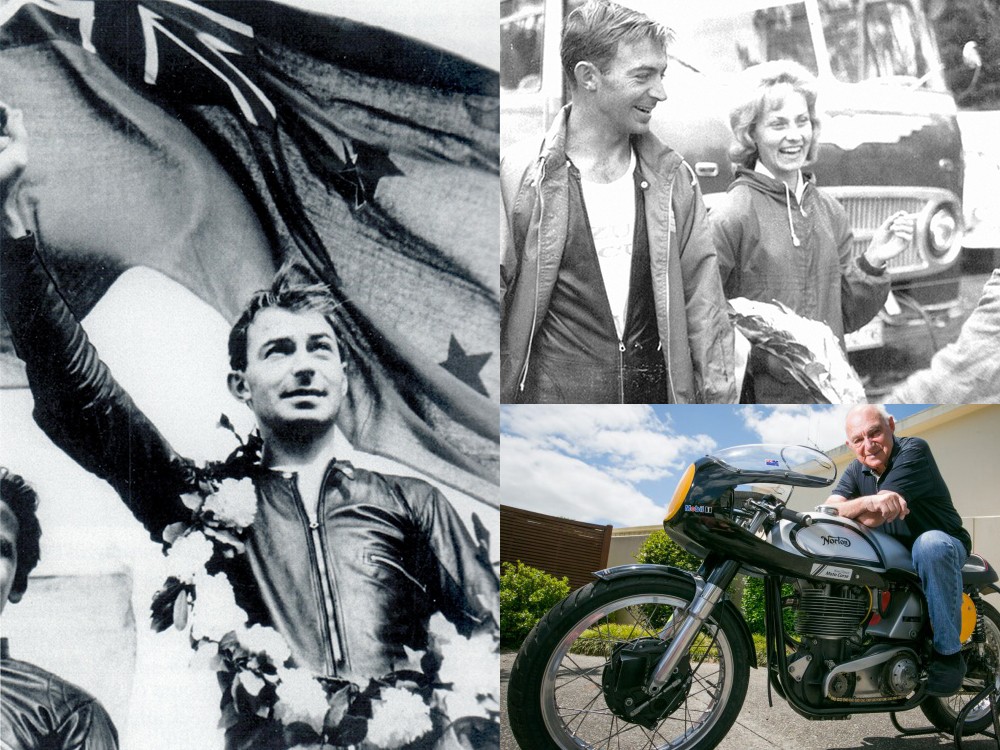 After joining the Suzuki factory racing team in 1961 racing the factory's 50cc, 125cc and occasionally 250cc racers, Hugh went on to become a double world champion in the 50cc and 125cc race classes. The following year, Hugh retained his 50cc World Title, and in 1965 he was crowned the 125cc World Championship on his factory Suzuki. Anderson's last race for the Suzuki factory would be at the 1966 Japanese Grand Prix at Fisco in October 1966.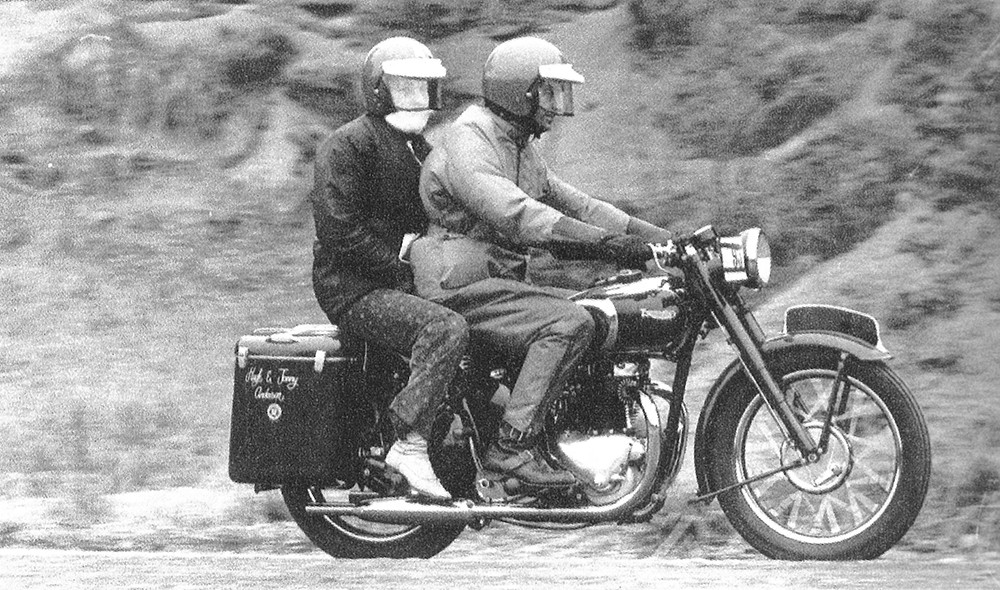 In an age of motorcycling that saw many riders being the casualty of their passion, Anderson was not deterred and would go on to claim two titles at the infamously dangerous Isle of Man TT. He would not be without injuries over his career however, having broken his back, fractured his skull and suffering a veritable cocktail of other broken bones and dislocations – his wife Janny even being told her husband had been killed on two occasions (Spoiler warning: he lived!)

Hugh will now be a champion of a much more far-reaching cause as he dons his dapper threads and prepares for the DGR 2016 Hamilton ride. The cause for men's health if something that hits home for the racing great, having been affected directly by that which the DGR is fighting to make history. "I lost my dear bother Gordon to prostate cancer, and a number of friends to suicide over the years, so research into these areas are important to me, and our communities here in Waikato." In a truly grand gesture, Hugh has donated a trophy from his 1966 3rd place 125cc win in Germany to be auctioned off, with the proceeds going towards charity.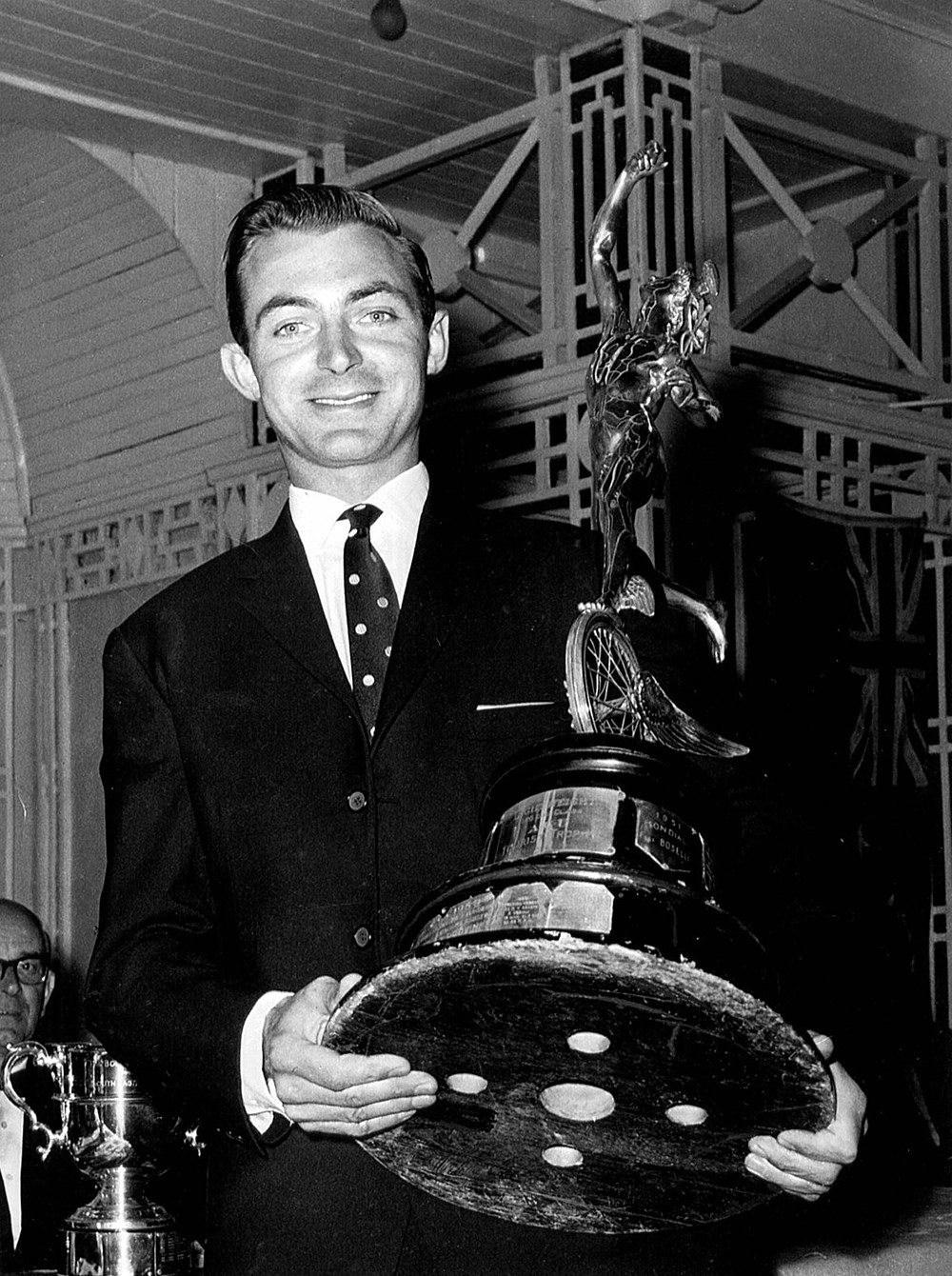 This inaugural ride in Hamilton for 2016 has already created quite a buzz and it will no doubt be a resounding success that will bring much needed awareness to the cause, whilst also showing off the beautiful city of Hamilton on the world stage. Hugh will be riding his 1939 Ariel motorcycle alongside his son Hugh Jnr, and his grandson. Three generations of riders participating side by side will truly be a poignant moment and something to be remembered for years to come.

To sponsor Hugh's rider profile, head to www.gentlemansride.com/rider/handerson and be sure to grab yourself a copy of his autobiography 'Being There'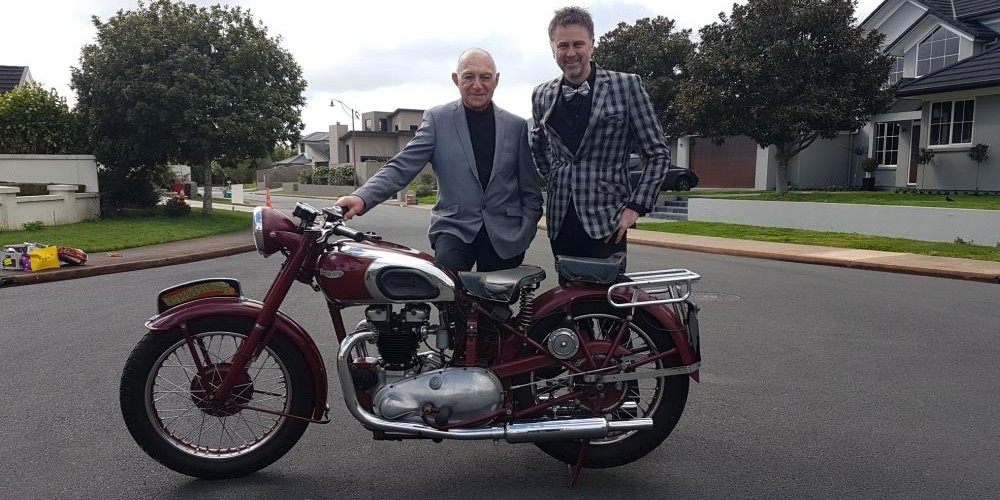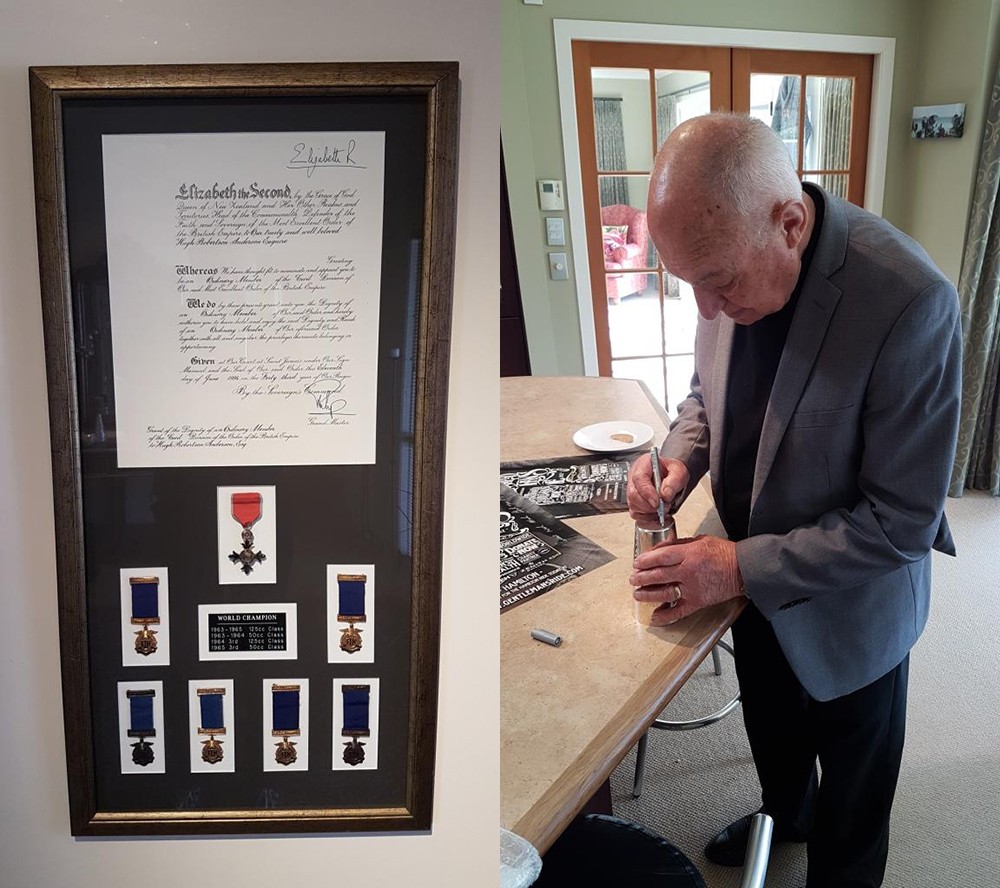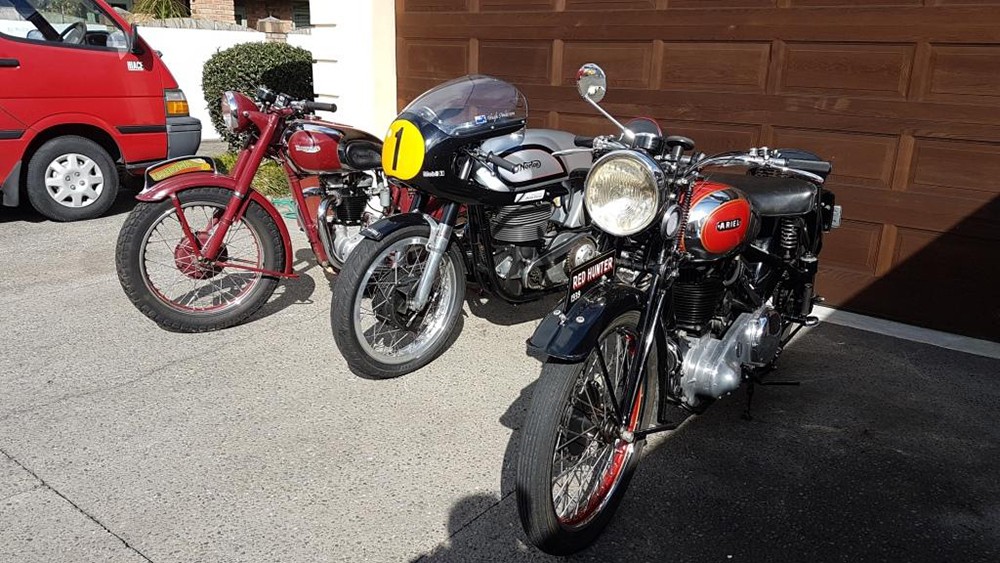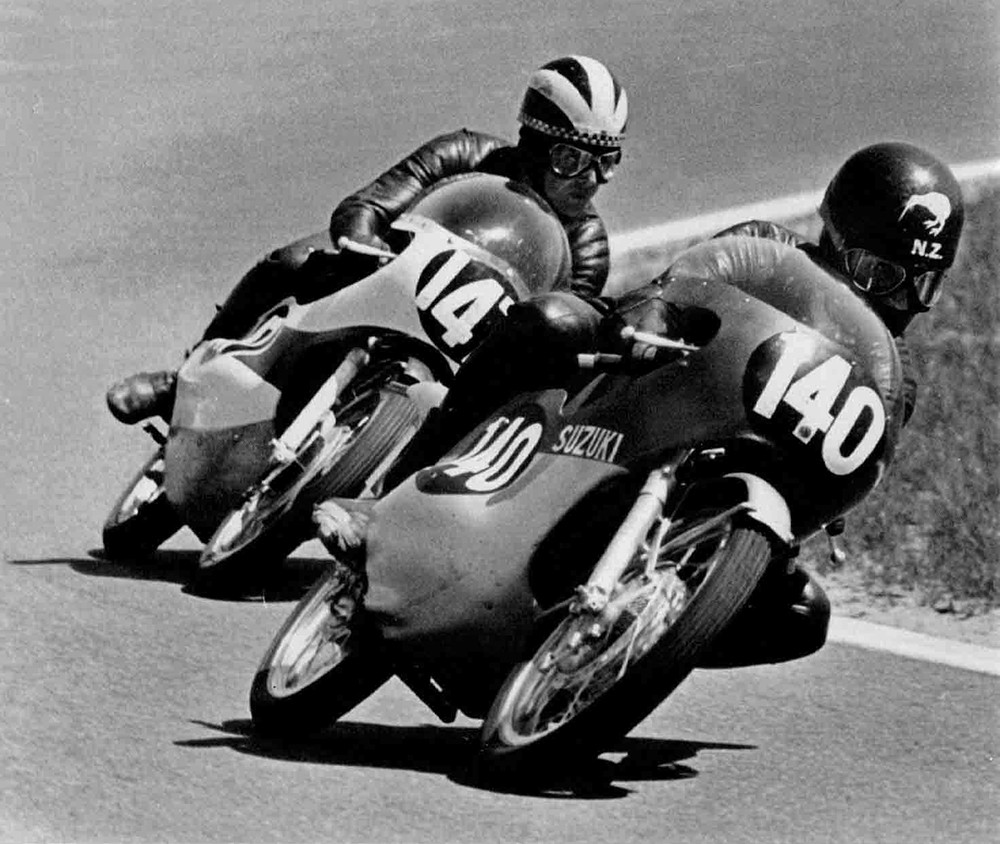 Related Articles
---