Programs We Fund: Boxing Futures
Together, The Distinguished Gentleman's Ride and the Movember Foundation are dedicated to saving men's lives, globally - whether they ride or not. Taking a look through our Investment Report, you'll see a lot of facts and figures on where the money goes, but now, we want to show you. Within that report, you'll see a project titled "Boxing Futures - 'Brothers Through Boxing'", a mental health project dedicated to fighting for better lives. 'Brothers Through Boxing" is one of 13 projects to receive pilot funding as part of the Social Innovators Challenge, and is aimed at strengthening social connections for boys and men. The goal of the initiative is to increase understanding about what works for helping men form robust, lasting and meaningful relationships which are needed for when things get tough. We took some time to chat with Anthony and Sarah from Boxing Futures, to understand more about what they do, and why.
Their passion for supporting those around them is evident in the way they communicate about their groups and how they interact with them. When the lads arrived for their session, what we saw were your rag-tag bunch of boys wading their way through the day, and young adults do - but we could see that they were ready to start training. Once Marcello, the head coach, got them going, they were giving it their all - and I couldn't wipe the smile off my face. Understanding the passion that is in that room is unimaginable. The guys are training like their lives depended on it, and for Marcello, it once did.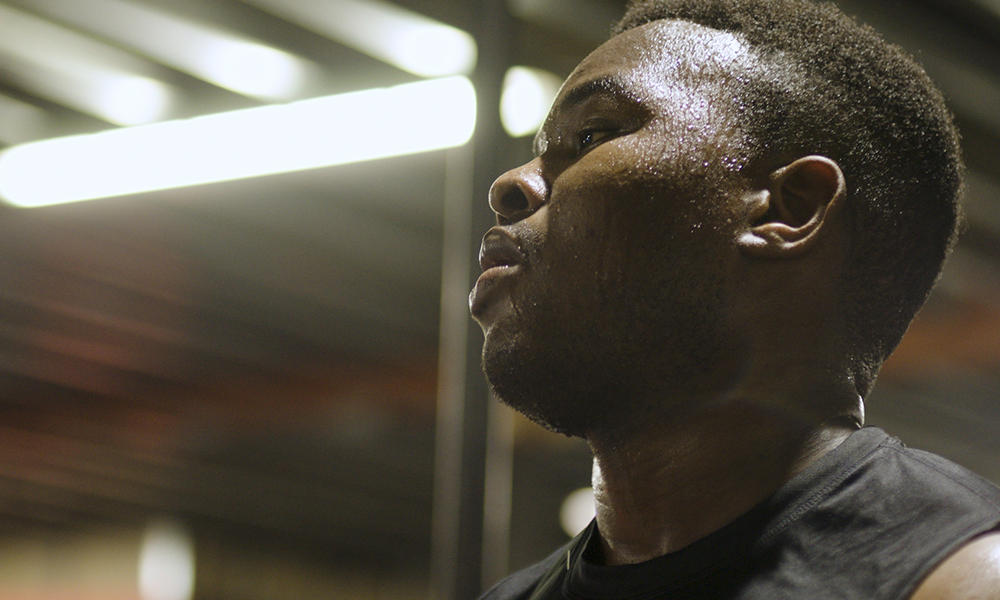 "I left school, going down the wrong road. I didn't know where to turn, and I didn't know where to go." Then Marcello found boxing, and everything changed. Turning professional, and fighting for 14 years, he began to owe his sense of pride and confidence to the sport. "I've achieved so much, won titles in three different weights. Now, it's all about just giving back to young people of today, and showing them what boxing has done for me - and how it's brought me to where I am today. It helped me with a lot of skills you need today, like people skills you need in day-to-day life, and the confidence that it's shown me... I just want to show young people, boxing was what helped me, and I'm sure it will help a lot of other people as well."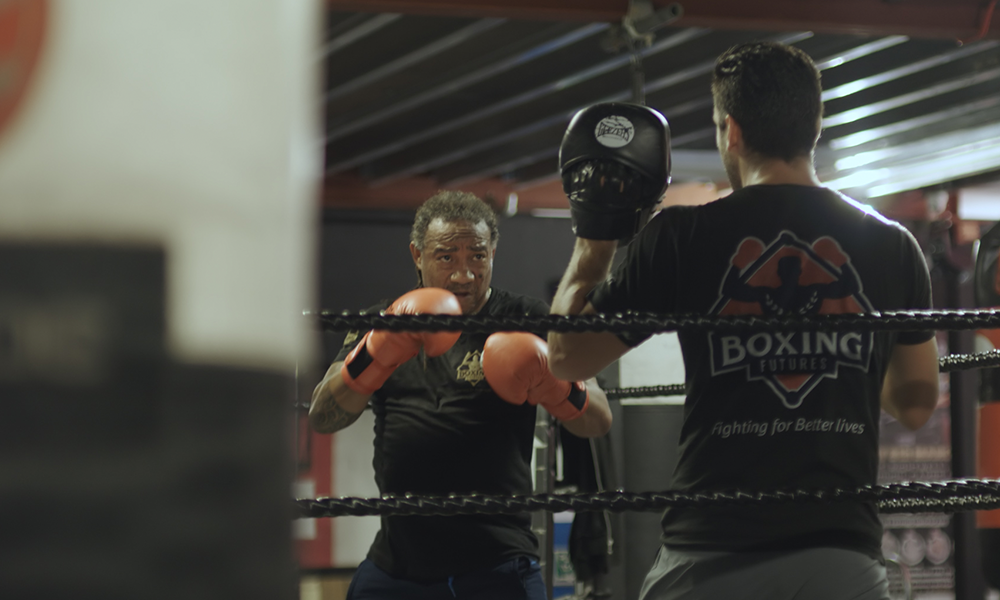 Marcello's past was a clear indicator of why this program is so vital for young men. His passion is infectious, and his motivation fed the boys and made them push even more. Despite the physical engagement, there was no negative-talk and no judgement. Every single person in that session was there to move forward, no matter their backgrounds or histories - they were equals, and in every sense of the word, brothers.
For any boxer, you know your core fundamentals. The things you need to do to be good, to be great, to be the best. For Boxing Futures, a core fundamental is a discipline, and teaching this to the boys has shown them resilience, and has allowed them to open themselves to being vulnerable. We saw Marcello putting the boys through absolute hell in their last rounds, and we asked him about how the discipline has helped in physical training. "I didn't have discipline when I was growing up, so boxing taught me. I was giving them the pads in the last round, and even though it got difficult like it did, they didn't give up. Like I did when I formed my boxing career, and like I do in my day-to-day life. It's hard. Life is hard, but it's about not giving up. It's about still pursuing your dreams, and still pursuing your goals. Because, you know, you've had a few bumps along the way, that don't mean you have to give up."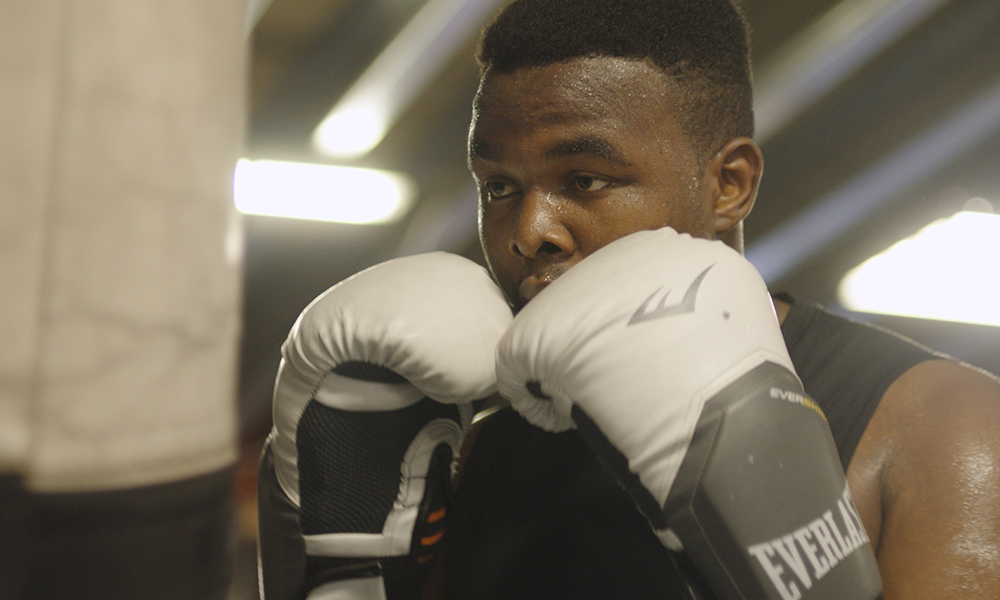 The good things in life take work, and Anthony, Marcello, and the team at Boxing Futures are here to help their boys earn those good things through communication, and asking for help. "I found out in my life, you try to do things all by yourself, and they don't work out, it's at a great toll… Like I said, it's good to talk, and I think that's what men don't really do a lot of. We have a lot of bad learned characteristics, and often we don't really talk - so it's good to do that. In our programs, we give a lot of ourselves because we have to because otherwise, you don't get people to trust you." The strength of this message is more powerful than any punch. Communication is key. Looking at the video, you'll see a masculine environment with big strong men, you can even smell the masculinity in the air. But these manly men are sharing their histories and allowing themselves to be vulnerable, showing these young men that you can be a man, and you can be vulnerable.
We are immensely proud to support the world of Boxing Futures, and we are proud of every single person this program has helped, and all they have achieved. Every young man in this program is out to make a positive change, and in doing so, are fighting for better lives. So remember, lads: keep your front toes and back heels on the centre line, put your elbows down, your hands up, and hold your heads up high! That last one might get you a few jabs to the face in the ring, but who cares - you should be mighty proud!
Thank you to Anthony, Sarah, and Marcello from Boxing Futures for welcoming us so warmly into your gym, and for your unwavering passion in support of men's health!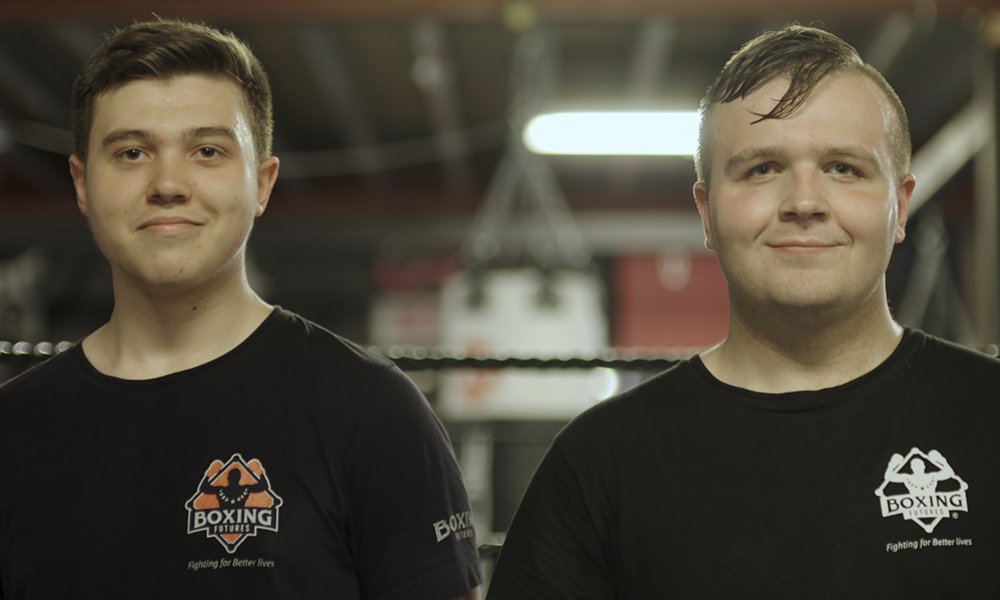 Related Articles
---